If you are thinking about launching your own business endeavor, you should be ready for a great deal of planning and preparatory work. Starting your own enterprise is no easy task, and for it to succeed, you will need to do whatever it takes to continue growing your bottom line. From the very beginning, you will need to craft a well-structured business plan that firmly identifies your customer base and gives an accurate accounting of your expected costs and margins. You will also need to locate an office space or retail storefront and negotiate a fair deal on the lease. You may also want to hire a team of seasoned professionals to assist you in fostering a successful organization. You might be wondering how you can find the funds necessary to grow your business, and one quick way to generate capital is by forming a Delaware corporation online.
When you form a corporation, you grant your business the ability to issue stock. As stock gives small ownership stakes to potential investors, you can generate solid, quick capital while allowing your investors to share in any of your potential successes. For this reason, among several others, corporate structures can be very common in the legal world. Of course, there are certain trade-offs to forming a corporation in terms of the rigidity of its management structure. There are also tax implications to consider, and forming your corporation in a business-friendly state can assist you in mitigating those potential costs.
When it comes to states that are kind to business owners and entrepreneurs, you would be hard-pressed to find a better location than Delaware. Known as the "First State", Delaware is much more than a small, unassuming enclave of the Mid-Atlantic. More than 50 percent of all corporations listed in the Fortune 500 are incorporated in Delaware, and for good reason. For one, this state offers very low corporate tax rates. Additionally, Delaware employs what is called the Chancery Court for all business legal matters. As one of the oldest legal systems in the country, these courts do not utilize juries, rather judges with considerable experience in business law make rulings, which is often a favorable scenario for business owners. 
Forming a Delaware Corporation Online: Getting Started
Before you can begin assembling paperwork for the incorporation of your business in Delaware, there will be some preliminary measures to take care of. First, you will need to decide on a corporate name. In the state of Delaware, your name must include one of the following words: "association," "corporation," "company," "fund," "incorporated," "foundation, "institute," "union," "club," "syndicate," "society," or "limited." In some cases, an abbreviation will be acceptable. Your name must also be distinguishable from the other corporate names registered with the state. To see if your desired corporate name is available, you can browse the business name database maintained by the Delaware Secretary of State. 
Once you have your name reserved, you can then move on to completing your Certificate of Incorporation. In Delaware, this document is officially called a "Certificate of Incorporation – Stock Corporation." This form, which must come with a Filing Cover Memo, will prompt you for some basic information about your business and its incorporators. You should be prepared to provide the name and physical address of your business, the number of shares you plan to issue, the names and addresses of the incorporators, and the contact information for your registered agent.
The registered agent will play an important role in your corporation. This individual is tasked with receiving all services of legal process on behalf of your organization. They can also handle tax and government correspondence. Often a corporation will assign this role to in-house counsel, though it is not required in Delaware. Your registered agent must have a permanent address within state lines.
Writing Bylaws and Holding Your First Board Meeting
With your Certificate of Incorporation filed with the Secretary of State's office, you can get to work on launching your corporation. This is typically a good time to create your corporate bylaws, which can assist you in the day-to-day governance of your business. These written rules can account for everything from a basic meeting schedule to record-keeping practices, to the assignment of management duties.
This may also be a wise time to hold your first board meeting. You can use this occasion to appoint your board of directors and establish a cadence for these meetings going forward. You can also devise a plan for how you will issue stock.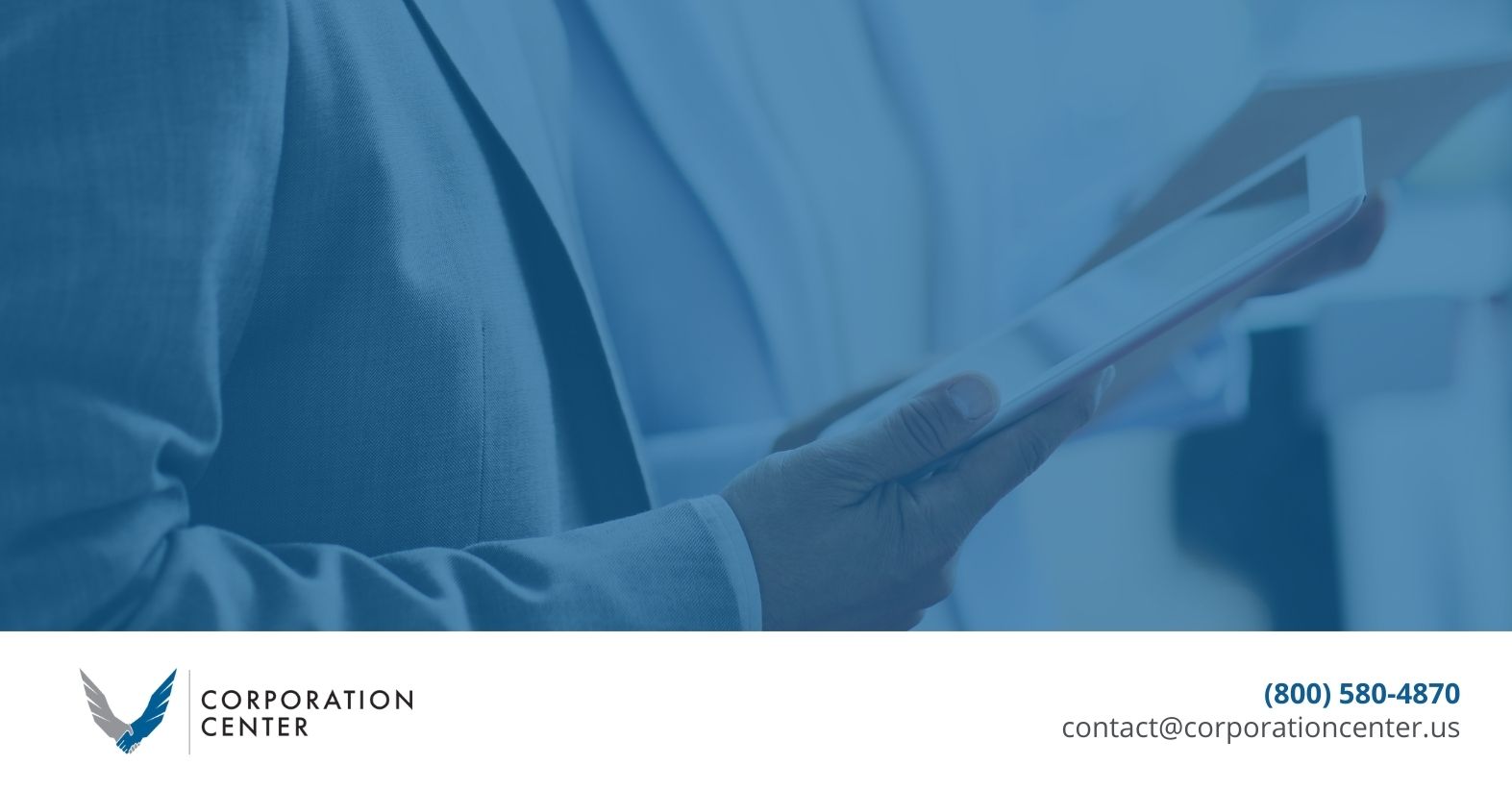 Form Your Delaware Corporation Online Today!
At Corporation Center, we can help you create your Delaware corporation online. By using our streamlined web form, you can draw up your Certificate of Incorporation and process it via our SSL-encrypted web portal. To learn more about our services, contact one of our friendly customer service agents by phone or email today.