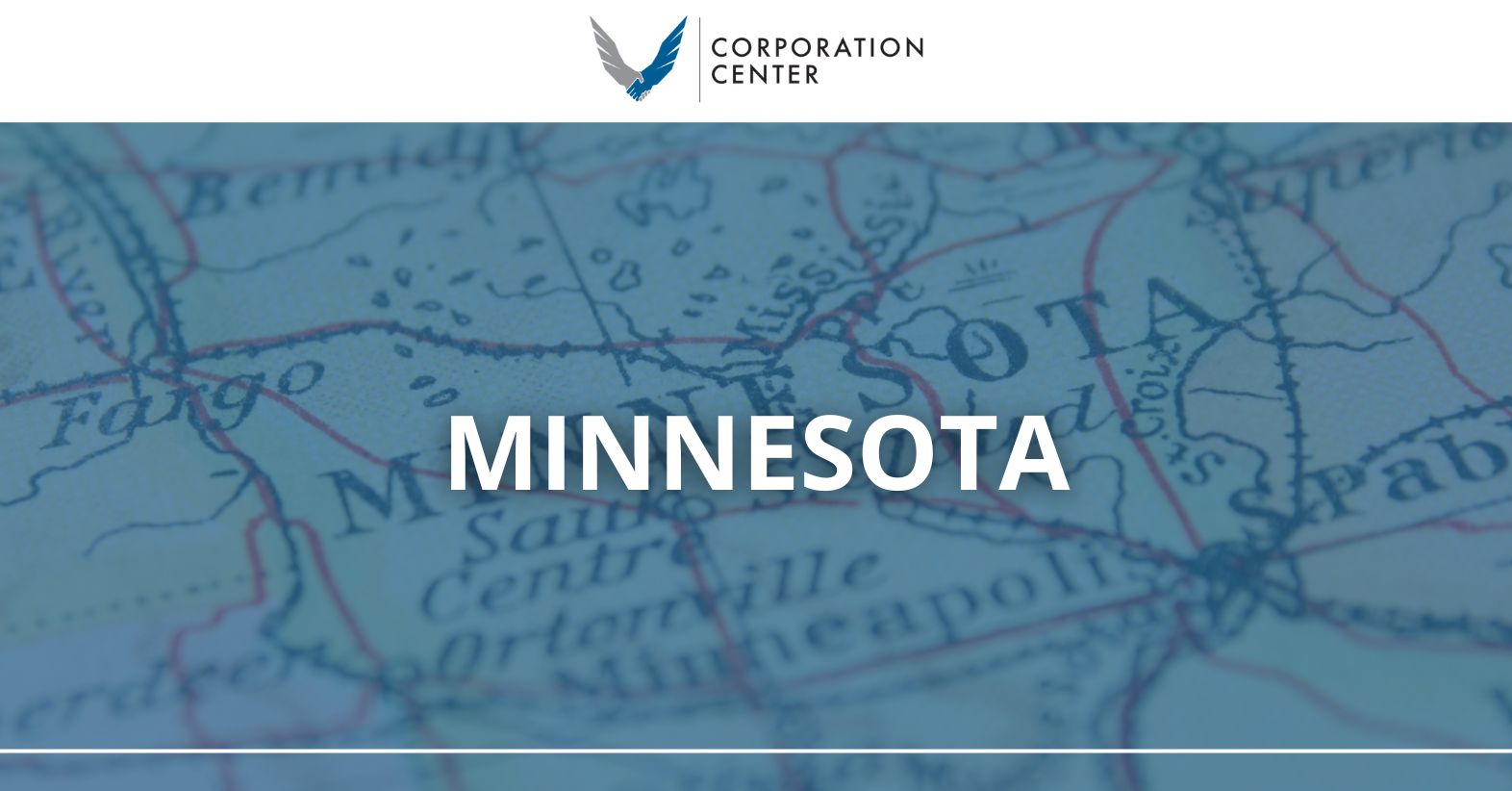 Known as the Land of 10,000 Lakes, Minnesota is much more than just a chilly state near the Canadian border. In fact, Minnesota is home to a number of Fortune 500 companies, and entrepreneurs of all sorts choose to make this northern state their home base. If you are a Minnesota native, or if you are considering relocation, you may want to take a few minutes to learn how to form a corporation in Minnesota. Fortunately, at Corporation Center, we can help you get your business off the ground. We have easy-to-use online forms to create a limited liability company (LLC), limited liability partnership (LLP), or corporation in Minnesota.
How to Form a Corporation in Minnesota
Have you grown tired of working for someone else's bottom line? Are you ready to put your years, or perhaps decades of professional experience to work on your own behalf? If you have entrepreneurial aspirations, there is no time like the present to get your own business rolling. Of course, as you likely know, starting and operating a successful business calls for a lot of hard work. You will need to be prepared to spend your nights and weekends pouring your energy into drawing up a comprehensive business plan. Once you have identified the product or service you will provide, and zeroed in on a consumer base, you can get to work locating office space or a retail storefront. You may also need to hire employees, which as any entrepreneur will tell you is no minor task. Still, this is an exciting occasion, and it is also a good time to think about how exactly you would like to structure your business.
While an LLC or LLP may be right for some, others may benefit from learning how to form a corporation in Minnesota. A corporation establishes your business as its own legal entity, while also granting many of the same rights as an individual. For example, a corporation can borrow or lend money, hire employees, and pay taxes. Corporations are typically managed by a board of directors, and they must adhere to somewhat stricter rules and regulations than, say, an LLC. One key advantage to creating a corporation, however, is that it gives you the ability to issue stock. By selling fractional shares of ownership in your company, you can allow outside investors to benefit from your success while giving your company the cash it needs to continue growing.
To form a corporation in Minnesota using our web forms, there is a process that you will need to follow. First, you will need to choose a name for your organization that is distinct from other businesses incorporated with the Minnesota Secretary of State. Your name must also include the words "Corporation," "Incorporated," "Limited," or "Company." You can also use an abbreviation of one of those terms.
You will then need to complete your articles of incorporation, which you can do on our website. With a few basic details about your business, its incorporators, and the number of shares you plan to issue, you can officially create your Minnesota corporation. You will also need to designate a registered agent, which is the individual tasked with receiving legal correspondence on behalf of your business. 
Starting a Minnesota LLC
If a corporation does not necessarily suit your business, you might find a limited liability company more applicable. LLCs are very popular among business owners because they are low-maintenance, easy to set up, and come with valuable incentives. In an LLC, you and the other members can enjoy limited liability protection. In other words, if your business faces a lawsuit or bankruptcy, you and the other owners can protect your personal assets from any potential legal judgments. In a Minnesota LLC, you will also receive "pass-through" status from the Internal Revenue Service (IRS). With this designation, you will not pay taxes on the profits generated by your business until they pass through to the members of the LLC, who will then pay taxes on their salaries.
To get your Minnesota LLC started, you can use our web forms to create your articles of organization. This document will need to include the name and address of your business, as well as those of the organizers. You will also need to provide the contact information for your registered agent. Once completed, we will then process your articles of the organization via our SSL-encrypted web portal, allowing you to get back to business.
Use Our Online Forms Today
If you are ready to start your LLC, LLP, or corporation in Minnesota, we are ready to help. We have online forms for business structure matters in all 50 states. To learn more, visit our helpful Frequently Asked Questions page, or contact one of our customer service agents by phone or email today.