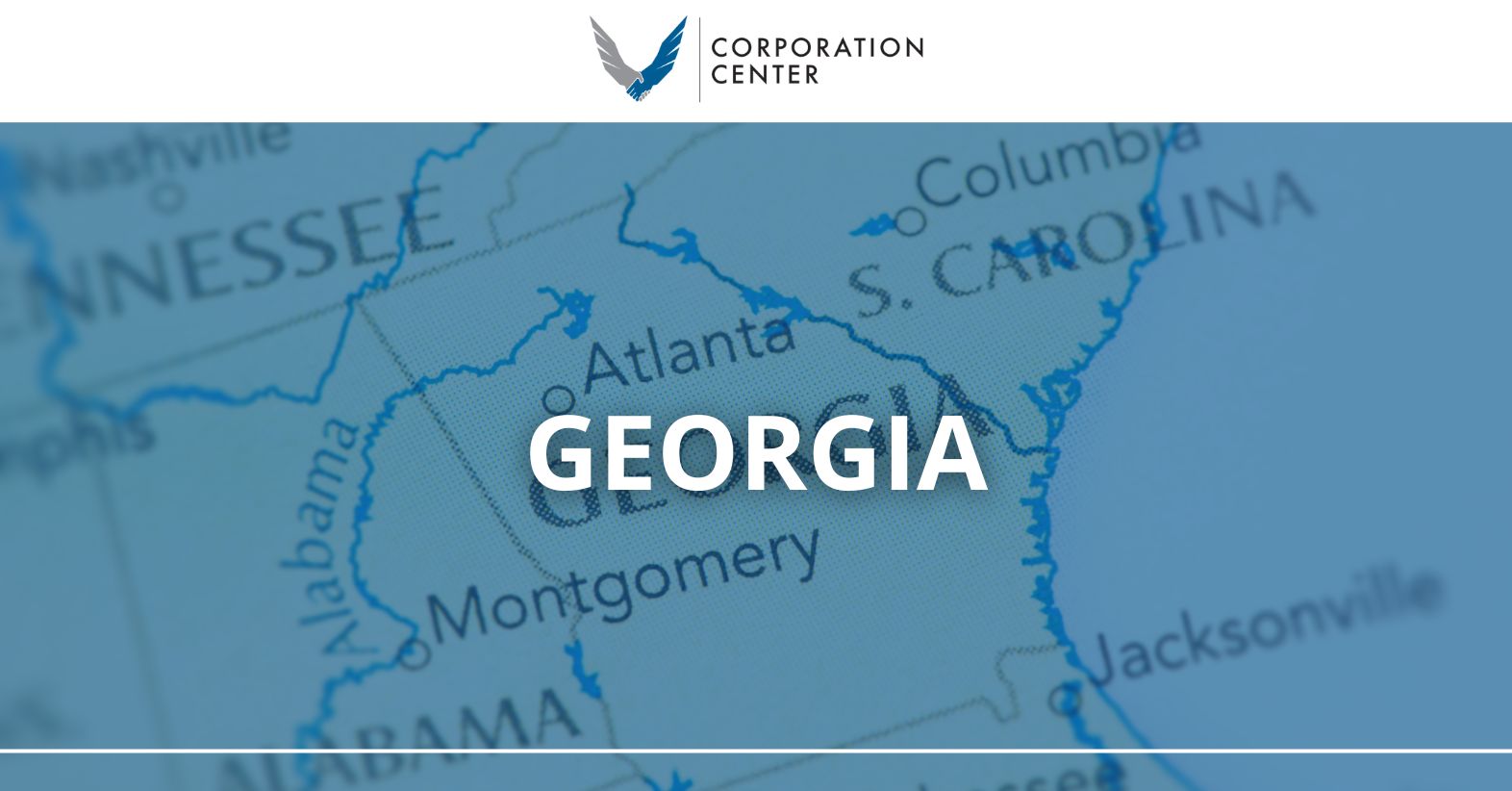 The state of Georgia is quickly becoming a hotbed for economic growth in America. With Atlanta as a central hub of the American southeast, the opportunities for entrepreneurs in the Peach State are endless. If you are thinking of starting your own business in Georgia, you are going to want to make sure that you choose a legal formation that makes sense for the aims and goals of your organization. This means learning how to form an LLC in Georgia, or looking into how to create a corporation or partnership. Fortunately, at Corporation Center, we have all the online forms you need to structure your business on one convenient website.
How to Form an LLC in Georgia
Building your own business from the ground up is a lot of work. You will need to spend long hours utilizing your own years of professional experience to create your own enterprise. Of course, the reward for this is being your own boss and experiencing potentially uncapped growth. Small business owners are the backbone of the American economy, and joining their ranks can give you a true sense of professional satisfaction. As you get started on tailoring a rock-solid business plan, coming up with a marketing strategy, and making key hiring distinctions, you may also want to think about how you will structure your business. For many business owners, the limited liability company (LLC) is a popular choice. As they are relatively easy to create and do not call for much in the way of annual reporting or maintenance, LLCs are a fairly "no fuss" way to structure your organization.
When you learn how to form an LLC in Georgia, you may also discover the benefits that come with this business formation. One of the main attractions to starting an LLC is that it affords you and the other members the concept of limited liability protection. No matter how hard you work, things can happen, and if your business should face bankruptcy, an LLC allows you to protect your personal assets, such as your home and savings accounts. The same holds true for lawsuits against your business. As this removes a lot of the risk inherent to starting your own business, the draw of an LLC is understandable.
Creating a limited liability company also grants you "flow-through" status with the Internal Revenue Service (IRS). This means that profits generated by your business will not be taxed by the IRS until they pass through to the individual members of the LLC. As you can likely imagine, this can provide a valuable boost to your company's bottom line.
You can create your Georgia LLC using our streamlined web forms. You will first need to select a name for your business that is unique from other businesses registered with the Georgia Secretary of State's office. You will also need to appoint a registered agent–this individual will be in charge of receiving all legal, tax, and government correspondence on behalf of your business. With a handful of details about your LLC and its members, you can then file your articles of the organization using our SSL-encrypted web portal.
Creating a Georgia Corporation
Every business will have its own unique challenges and aspirations. If you are focused on growth and you need to raise capital to hire more employees or expand to a new location, you may want to consider forming a Georgia corporation. The reason for this is that a corporation allows you to issue stock, which is essentially fractional shares of ownership in your business. This means investors can benefit from the success of your business while giving your organization the cash influx it needs to grow.
To start your own Georgia corporation using our online forms, there are a couple of preliminary tasks to complete. For starters, you will need to choose a corporate name that does not match anything on record with the Georgia Secretary of State Division of Corporations. Like with an LLC, you will also need to designate a registered agent. With those pieces in place, you can move ahead with drawing up your articles of incorporation–which you can do using our web forms. This document will prompt you for some basic information about your business, its incorporators, and your registered agent. You will also need to indicate the number of shares you plan to issue. It is worth noting that corporations must adhere to more rigid management structures than LLCs, and there are different tax considerations that you will want to weigh as well.
Partnership Paperwork and More!
If a partnership sounds right for you, we have the forms you need to make it official. Simply select the "partnerships" option above and you will be brought to a page that shows the web forms we have available. No matter what your Georgia business structure needs may be, we can help. To learn more, take a moment to explore our site, or contact one of our customer service representatives by phone or email today.