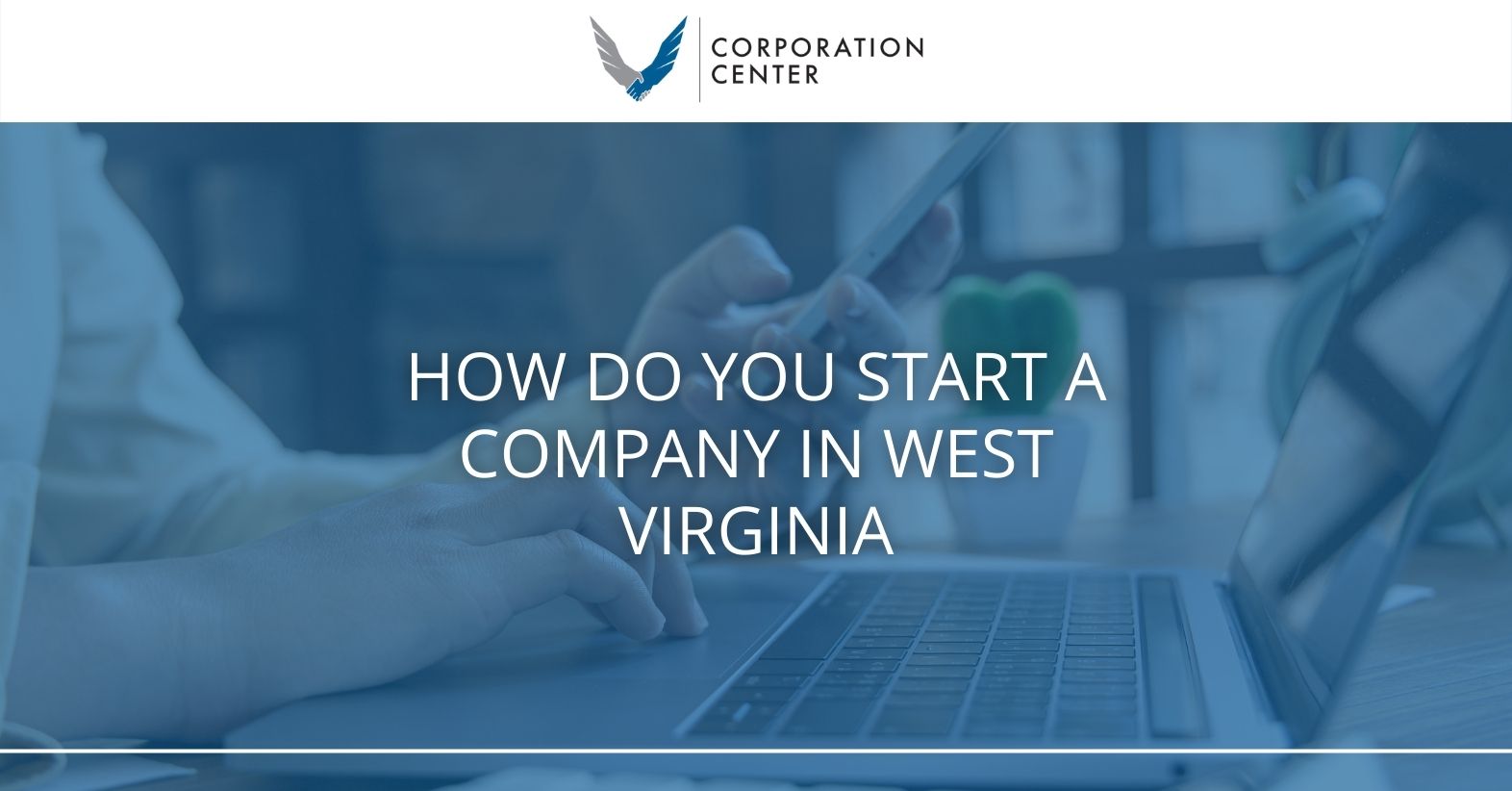 How do you start a company in West Virginia? Before deciding to go through with it, there are a few things you need to think about first. The state is open and accepting of new firms, and its economic development department is energized and willing to assist you in getting the process started.
Despite this, the state has its own unique set of difficulties, which must be overcome. The most important thing to remember, however, is that even though West Virginia has a lot of untapped potentials, you could discover that living and working there isn't as handy or pleasant as it might be. This is especially true if you have a family. The following are four suggestions that might help you launch a successful business in West Virginia.
Start by Registering Your Business with Us at the Corporation Center
Forming a corporation, West Virginia limited liability Company (LLC), or limited partnership requires formal registration. This is normally accomplished by submitting certain paperwork to the government and paying a registration fee, but this varies by company type and state. It's crucial to give your company a clear identity; if it helps, brainstorm several potential names and settle on one afterward.
The next step is to find a well-known website for your state's secretary of state (or equivalent). The information and resources available on these websites are comprehensive. Visit the Corporation Center if you have access to the Internet; we have already assembled all the data you want and made it simple to grasp.
Set Up a Bank Account for Your New Company
Starting a business bank account in West Virginia is simple. To begin, choose a local, actively operating bank. This might be an online or brick-and-mortar bank, but you must select one that is open and accessible 24 hours a day. In addition to creating a bank account, you may also require a Federal Tax Identification Number, which may be acquired through the Internal Revenue Service.
Finally, it's a good idea to have business insurance if your company ever becomes legally responsible. Once you've established a company bank account, it's smart to set aside some money each month to cover unexpected costs that may arise during the year. Small company owners should also put money away to cover their share of tax obligations. Keep some money aside for potential company expenditures, such as new equipment or software.
Apply For an Employer Identification Number (EIN) From the IRS
Beginning a company in West Virginia may be a very straightforward process. To launch a business in the state, you must submit an application to the Internal Revenue Service (IRS) for an Employer Identification Number (EIN). This is a nine-digit number that must be included on tax filings to identify firms. Visit the website of the IRS to apply for your EIN.
After getting to that page, you have to click on the link that says "Employer ID Numbers" and then follow the on-screen directions to finish the online application. You will be asked for personal information such as your name, address, and Social Security number, in addition to details on the employer identification number of your company. It should take a few days for you to get an EIN once you have completed the paperwork and sent it in after you have done so.
How Do You Start A Company In West Virginia? File Your Articles of Incorporation
Company formation in West Virginia requires filing articles of incorporation with the state's secretary of state. But before you put in an application, you must ensure your preferred name has yet to be used. Contacting the county clerk's office or going online to his website will do this. Your name may also be held in a virtual queue.
After formally establishing your company, you may apply for a tax ID number from the Internal Revenue Service. Unless you already have one, you'll need to apply for one when you submit your incorporation articles. A seller's permit issued by the state of West Virginia is also required. Because of this, you may lawfully sell products and apply for sales tax IDs. You may contact the state office if you need additional information about applying for this permission.
If you want to start a West Virginia corporation, you should first talk with us at the Corporation Center. We'll help you get all the necessary application forms filled out and filed. This will ensure your business is properly structured, saving you time and money. Contact us today at (800) 580-4870 for more information.