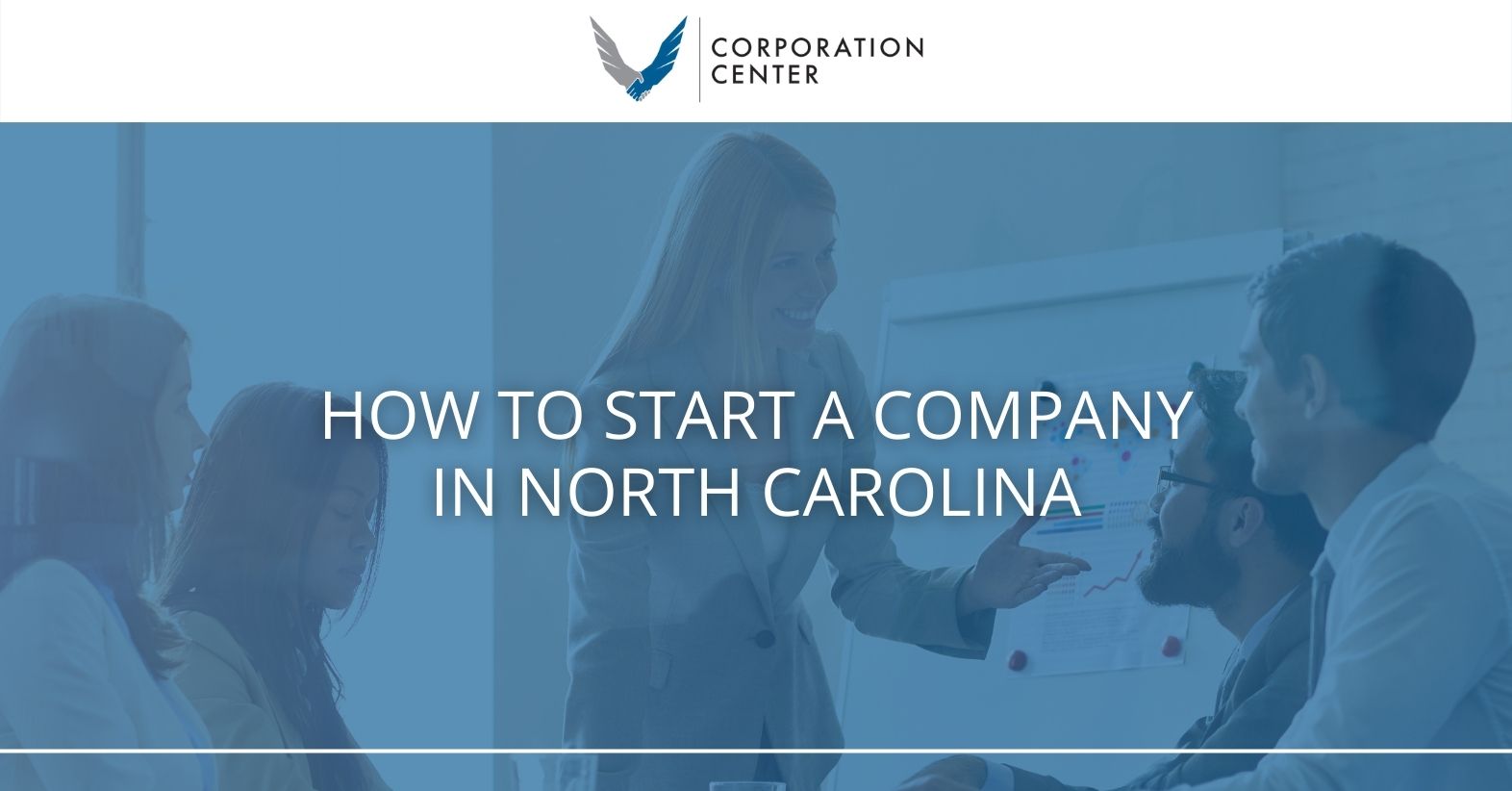 A business concept is the first step in establishing a firm in the Tar Heel State of North Carolina. You may do this by conceiving a plan that addresses issues faced by your target market. Focus on a venture that you are passionate about running and you'll start a company in North Carolina that will be both exciting and successful.
Get Creative: Pick a Business Name and Map Out Your Strategy
You can make your idea a reality once you have it in your head. The first step is to give your company a unique name and formulate a strategy – a plan that will serve as the foundation for future business successes.

Forming North Carolina Partnerships
Creating a partnership usually does not include filing any paperwork with the state. All necessary procedures may be initiated immediately. However, the tax and liability benefits enjoyed by North Carolina corporations or a North Carolina limited liability company (LLC) are not available to North Carolina partnerships. When deciding on a legal structure for your company, bear this in mind.

However, a partnership formed under an LLC still provides the participants with liability protection and the tax benefits of an LLC structure. The Internal Revenue Service, for instance, states that an LLC with owners might choose to have the business treated as a partnership. 
For tax purposes, your partnership may also be treated as a corporation. This can be done if you file Form 8832 with the IRS. A partnership may be added to an LLC's assets or the partnership can join the LLC as a member. Once again, your personal assets are at risk when you're a partner. If you create a limited liability company and structure your partnership as an LLC, you can avoid double taxation and safeguard your personal assets. This ensures that your company's holdings are isolated from what you own personally.

Why Forming an LLC or Corporation is Beneficial
Therefore, asset protection is available to anyone who wants to incorporate or form a North Carolina limited liability company (LLC). When forming these entities, you need to register your business after choosing a unique name.
Choosing a Business Trade Name
You will first need to come up with an original name for your company in North Carolina. This is a prerequisite for forming an LLC or corporation. Otherwise, you risk infringing on someone else's copyright or trademark. Visit the state's Secretary of State (SOS) website to choose a trading name.

You may apply for a company license online after you've confirmed the availability of the name you've chosen. By going online and filling out an application form, you can start things moving in the right direction and get your firm off the ground with little fuss or delay.

Formulating Your Business Strategy: What You Need to Include
Several considerations should be made while writing a business strategy from scratch. You need to think about who you want to sell to and what makes you different from the competition. 
A Unique Selling Point (USP)
You'll also need to come up with a unique selling point (USP) – a memorable, concise statement that conveys your business's primary purpose. If you're an electrician, for example, you might create a USP like the following: "Lightning-fast service at a reasonable cost."

A PItch for Your Business
A one-page synopsis, or "pitch," should also be written. Your unique selling point, audience, milestones, and marketing strategy are all included in the pitch.

A Business Structure
Again, North Carolina firms that seek to shield their owners from personal financial responsibility usually choose to incorporate or form a limited liability corporation (LLC).

Forming a Limited Liability Company or Corporation in the Tar Heel State
LLCs are the most common and inexpensive business entity choice for new ventures because they provide owners with limited liability protection. The following steps are required. whether you decide to form an LLC or add your name to existing North Carolina corporations:

Choose a person or organization to act as your company's registered agent. They will receive important legal notices on your behalf. The registered agent must live in North Carolina, and be reachable during regular business hours Monday through Friday.

Fill out an online application for an

Employer Identification Number

or EIN. Similar to a Social Security number, this number may be used as an identifier for business tax purposes. 
Registering a North Carolina Limited Liability Company or Corporation: The Basic Steps
The following actions are also required to establish a limited liability company or form a corporation:

Give your LLC or corporation a unique name.

Find a registered agent to accept and handle your company's legal paperwork.

Choose the directors if you're forming a corporation.

File Articles of Organization as an LLC or Articles of Incorporation as a corporation.

Draft your company's bylaws if you form a corporation or create an operating agreement as an LLC. Each of these documents will be used to frame your policies and to solve any internal disputes that may emerge in the course of business.

Register your LLC or corporation by filling out an application form.

Set up your business bank account.

Establish your business's accounting system.

Verify all necessary permits and licenses.
Contact the Corporation Center If You Want to Start a Company in North Carolina
You can start a company in North Carolina easily and hassle-free. Call the Corporation Center today to get all the details. Contact the Corporation Center right away at (800) 580-4870. You're just an application form away from beginning a company in North Carolina.