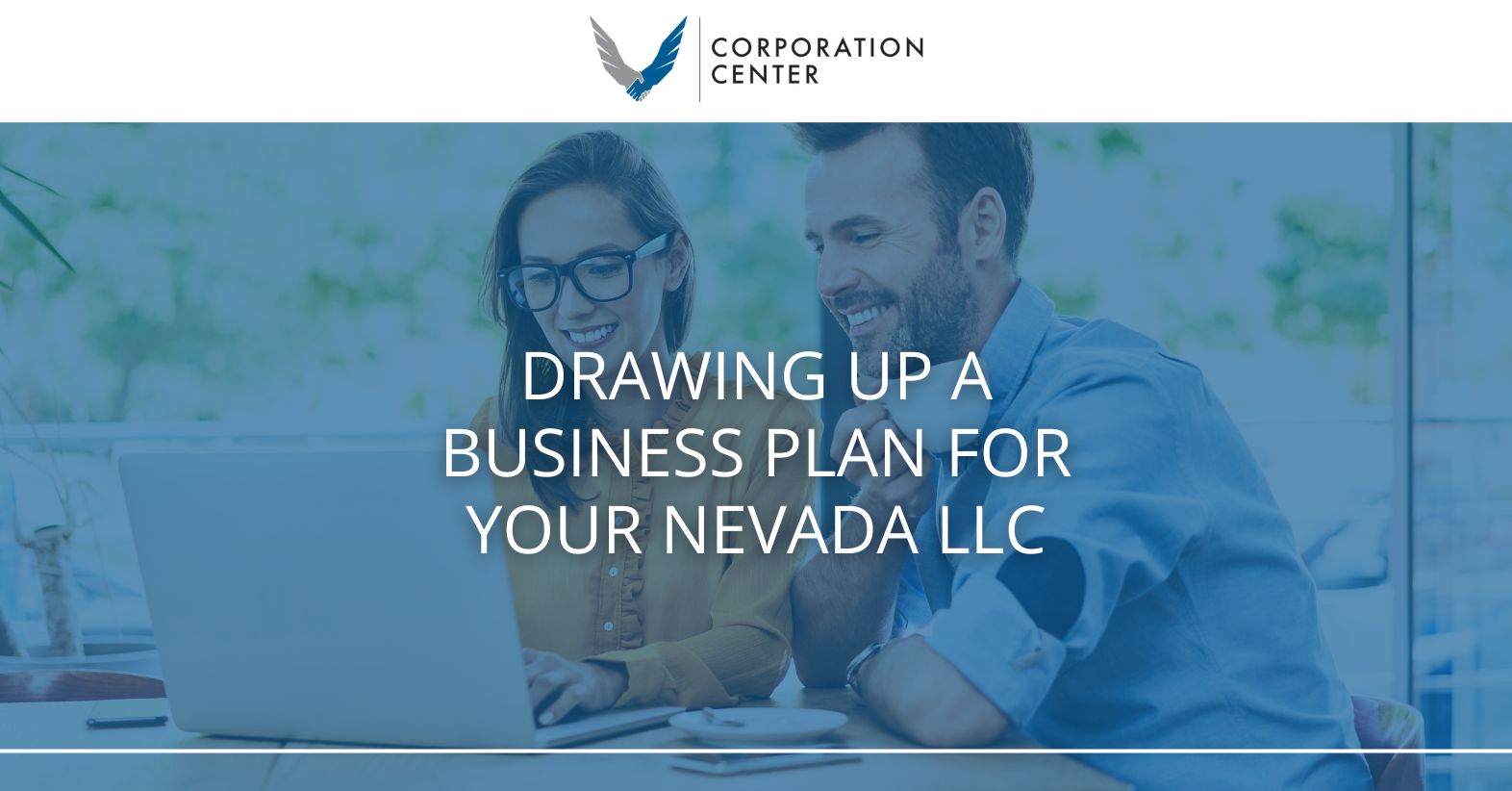 A business plan may be referred to as an operational plan, strategic plan, or lean plan. It just depends on how it is drawn up and what you're hoping to accomplish. If you wish to form a limited liability company in Nevada or incorporate it within the state, you need an operational plan to guide you along the way.
To get things started, you might begin by drawing up a lean plan – guidelines you can use before creating the standard business plan that will help you to achieve funding and growth. If you wish to track your financials and milestones against projections, a lean plan is a great tool to use. 
A lean plan features specific milestones and deadlines and also highlights budgets allotted for meeting these goals. Therefore, having this plan in place will help keep your business up to speed.
Establishing a Lean Plan: What You Should Include
If you're a start-up business, your lean plan should include the following components.
Primary Partnerships
Partnerships are listed in this plan to show what other businesses you'll use to operate your company. These partnerships may include manufacturers, suppliers, and subcontractors.
Major Activities
Show how your business offers a competitive advantage through activities, such as direct selling or the use of certain technologies.
Primary Resources
You can also use this plan to list the resources your company will use to add value for the customer. Some of these assets include your employees, intellectual properties, or capital. You can also leverage your business resources to benefit women or veterans.
Value Proposition
What does your business offer the marketplace? Create a clear and compelling statement about how your business adds value to consumers who use its products or services.
Consumer Relationships
Define how your customers interact with your business. Share weather it's automated or personal – online or in-person. Describe the consumer experience – from beginning to end.
Name Your Target Audience
You should also name your target audience – make sure people have a clear idea of who you plan to serve.
Customer Communications
Show how you plan to communicate with your customers, or what types of channels you plan to use.
Cost Structure
Do you plan to reduce expenses or maximize value? Define your cost structure strategy and list the most substantial costs you plan to pursue.
Streams of Revenue
Show how your Nevada LLC will make money. Some examples include membership fees, selling ad space, or selling directly. If you have more than one revenue stream, list it.
The Traditional or Formal Business Plan
You can use the lean plan, again, to further elaborate on your business objectives. Below is the format you'll need to follow when creating a traditional operational plan.
An Executive Summary
Briefly communicate what your company does and why it will be successful. Add a mission statement along with the products/services you sell and some basic details about your company's executive team, location, and staff. You should also add financial information if you are planning to ask for financing.
LLC Description
Add detailed info about your LLC. Show what problems your business solves and include who your business will be serving. Explain the benefits of your business and introduce the professionals on your team. Show off your company's strengths.
A Market Analysis
Through competitive research, define your industry's outlook and target market. Feature themes and trends. What works and doesn't work in your market? So you can do a better job than your competition.
Organization and Management
Here is where you explain the legal structure of your Nevada LLC. Show, through an organizational chart, who is in charge of what department, and how their experience will contribute to your company's success. Include the resumes of the primary members of your team.
Products and/or Services
Show what you offer and sell. Explain the benefits and describe the lifecycle of the service or product. Share any plans for patents or intellectual properties. Explain your goals with respect to research and development (R&D).
Sales and Marketing
Define how you plan to promote your brand and attract customers. Define the total marketing and sales transaction. 
Requests for Funding
If you're seeking funding, outline your funding needs and requirements, and how you plan to use the money for a specific period. Share your financial projections.
Appendix
You may also want to add an appendix so you can list supporting documentation.
Registering Your LLC in Nevada
Once you have a business plan outlined for your Nevada LLC, you can proceed with forming the entity. To register your business as an LLC in Nevada, you'll need to do the following:
Give Your Business a Unique Name
You'll first need to choose a name for your LLC. Make sure it distinguishes your company from the competitors. You'll need this name to register your LLC. Have a backup name in mind in case the name you like is taken. You can find out the status online through the Secretary of State.
If you don't plan to register your LLC immediately, you'll need to reserve the name you select. Names can be reserved for up to 90 days, provided you submit the required forms and fees.
Assign a Registered Agent
Assign a registered agent to serve on your behalf when receiving legal and tax information. You can choose an individual or company for the role that has a physical mailing address in Nevada. They should be able to accept mail Monday through Friday during normal business hours. They are your point of contact for your LLC paperwork.
File Articles of Organization
File the Articles of Organization with the Secretary of State.
This document is critical, as it officially legitimizes your business and gives it recognition. 
The mailing address for the SOS is Secretary of State, Commercial Recordings Division, 202 North Carson Street, Carson City, NV 89701-4201. You can also send the filing by fax to (775) 684-5725. The email address is newfilings@sos.nv.gov.
What to Include in Your Articles of Organization
You'll need to include the following information:
The registered agent's name and address, and a Certificate of Acceptance of Appointment (signed by the agent)

The dissolution date of the LLC, if applicable

Whether the LLC is member-managed or manager-managed.

The name, address, and signature of the organizer of the LLC.
Once the articles are approved, you'll receive a certificate that verifies the formal existence of your Nevada LLC. This certificate will make it possible for you to obtain your Employer Identification Number (EIN) and business permits and licenses.
Create an Operating Agreement
You'll also need to create an operating agreement that you'll keep in-house. The operating agreement outlines your operations so any differences can be resolved without difficulty. The document highlights member rights and obligations, how operations will be performed, and certain financial details, such as the profit-sharing ratio. While you don't have to create the agreement, legal advisors suggest you do so to prevent future misunderstandings.
File an Annual Report
Once you're set up and running, you also need to file an annual report. This document lists directors, registered agents, and officers. The state refers to this report as an annual list.
Contact the Corporation Center to Set Up your Nevada LLC Now
Do you have a business plan in place, or are you a start-up business? If so, get the help you need for establishing an LLC. Call an experienced company about establishing your Nevada LLC. Call the Corporation Center at (800) 580-4870 for all the details today.