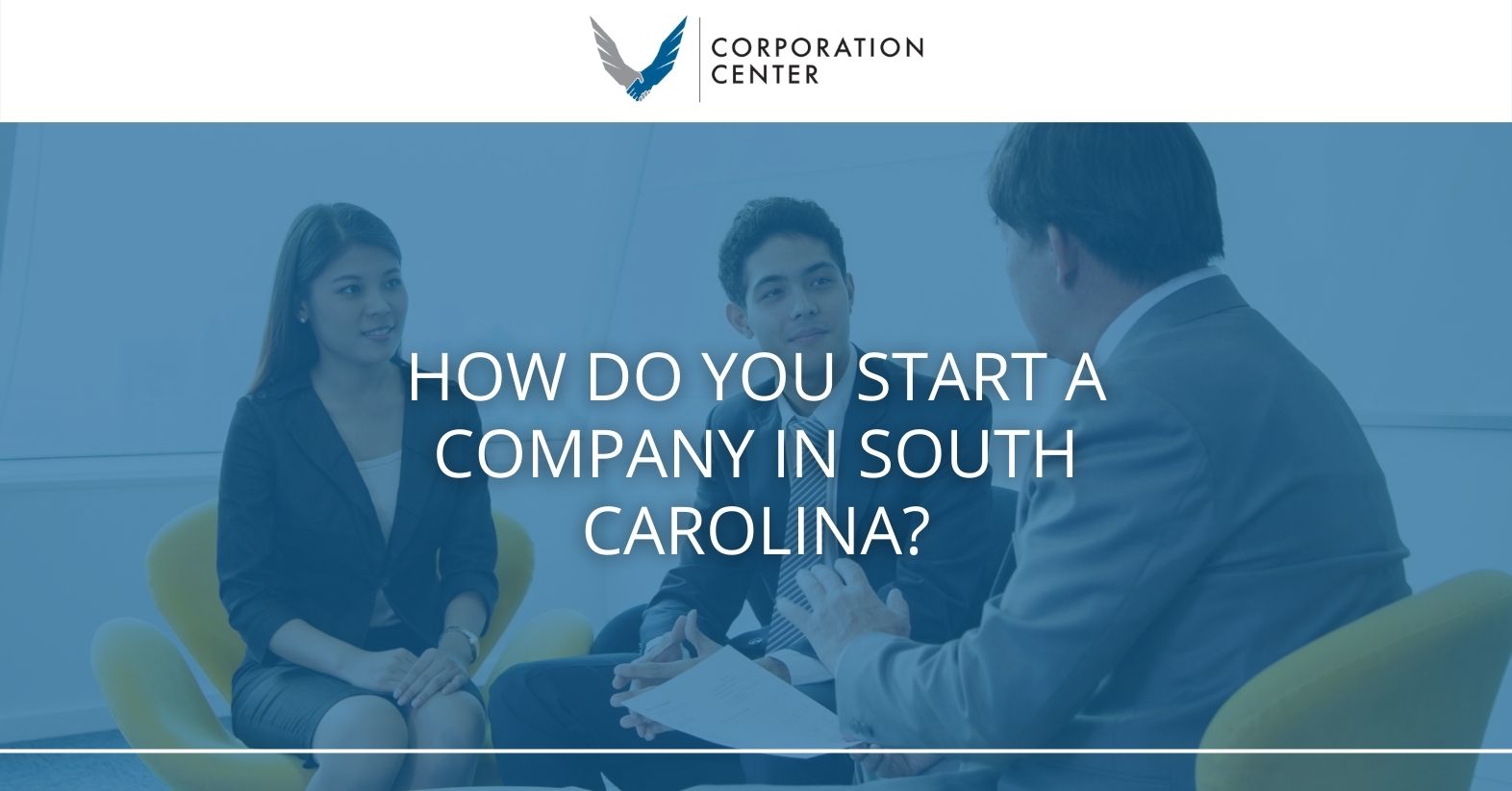 Starting a company in South Carolina may be done in a variety of different ways. You can start a limited liability company (LLC), a corporation, a partnership, or another kind of business.
Each structure contains characteristics that are advantageous, depending on your operational needs. Therefore, one type of enterprise may be more suitable for you than another, depending on the things you want to do and the amount of capital you have to spend.
South Carolina Corporations, LLCs, and Partnerships
Again, your business requirements will determine the kind of business that is best for you. If you wish to preserve your personal assets, notably your house and automobile, you might consider forming a limited liability company (LLC) or a corporation.
Even though South Carolina partnerships are not required to be registered, they may still be set up to safeguard personal assets by becoming an LLC. Any domestic LLC with two or more members can be set up as a partnership for liability purposes. Form 1065 must be filed when paying taxes as regular partnership rules apply.
Defining the South Carolina Limited Liability Company (LLC)
Start-ups like to set up an LLC as it's easy to register and has fewer rules associated with it than a corporation. Most companies who wish to provide products or services to the general public like this entity. Not only does it provide tax advantages and asset protection, but it also allows owners who are entities, other LLCs, individuals, or estates to set themselves up in this way.
The pass-through taxation of a partnership or sole proprietorship combined with the liability protection of a corporation, therefore, makes South Carolina's limited liability company (LLC) a popular entity. 
This hybrid business form was first created in Delaware in 2002. Owners of an LLC are referred to as members of the company.
Members of a South Carolina LLC are only obligated to only pay the percentage of debts they owe that is related to their investment. 
South Carolina Corporations
A corporation is a distinct legal body that is held by its shareholders. Shareholders are not personally accountable for the obligations and liabilities of the firm in which they are owners. They have the power to elect the board of directors, which is responsible for running the corporation.

In order for a corporation to be recognized legally, it needs to register, usually through an online application, and file articles of incorporation.
Creating a South Carolina LLC or Corporation: The Basic Steps
The following steps are required if you wish to establish a limited liability company (LLC) or corporate company in South Carolina.
Obtain a distinctive name for your company. Through the internet database maintained by the Secretary of State, you are able to locate a one-of-a-kind name for your company. Be sure that the name is appropriate for the product or service that you want to market. You can reserve the name through an application form online if you choose to establish your business at a later date.




Employ the services of a registered agent, which may either be a company or an individual in South Carolina that is authorized to file and receive legal paperwork on behalf of your company.

Select your Board of Directors if you plan to incorporate.

Arrange for the articles of incorporation (for a corporation) or articles of organization (for an LLC) to be filed by mail or online.

Create a written Operating Agreement if you're establishing an LLC in case you need to resolve internal problems.

Draft the Bylaws for a Corporation. The Bylaws are similar to the Operating Agreement written for LLCs. The Bylaws outline the internal operations of your company and help support your business's policies and procedures.

Obtain an Employer Identification Number, often known as an EIN. An EIN is necessary, as it is used to establish your company's bank account and pay employees.

Create a separate accounting method and sign up for a bank account for your company.




Verify that you are in possession of all required permits and licenses



The procedure for forming a corporation in South Carolina is similar to that of forming a limited liability company (LLC), but it is more involved and therefore takes more time. For example, you'll need to hold an annual shareholder's meeting if you plan to incorporate or go public.
Putting Together a Plan of Action for Your Company in South Carolina
Before you can go on with the process of registering your company, you will need to design a business plan and settle on a concept for your new enterprise. You can get help through the Small Business Administration, so the task will be simpler.

You'll need to adhere to a certain format if you want your business plan to be taken seriously. The following components need to be included in a traditional plan.

Executive Summary: In this part, you will explain to the reader the purpose of your firm as well as the work that it plans to accomplish, You'll need to include details on finances and expansion.
Company Description: Include information about your company and describe how it will assist clients while providing solutions to the challenges your customer may face. 
Market Analysis: This section delves further into the trends affecting your industry as well as how your company approaches addressing those developments.
Organizational and Operational Structure: Under this category, you'll discuss how your South Carolina limited liability company (LLC) or the corporation will be organized and managed. You might outline the primary responsibilities of each member of your executive team on an organizational chart.

Products and Occupations: In this area, you will have the opportunity to promote your business's services and goods while discussing what sets it apart from competitors.
Promotions and Sales: You'll use this section to show how you attract clients and how you retain their interest. 
An Appeal for Funding: You'll use this part to ask for financial assistance, explaining to the reviewer how you plan, exactly, how to use the money.
Budgetary Forecasts: You want to include financial projections for your business if you're seeking funding. Include why your company will be successful and demonstrate your point with graphs and charts.

Appendix for Additional Details and Information: Include supporting documentation for your assertions and catalog it all in an appendix. This information could comprise executive resumes, photographs of items, letters of recommendation, credit details, contracts, permits, patents, and licenses, among other legal documents.
Register Your Company in South Carolina with the Corporation Center Immediately
Do you need assistance in establishing your company in South Carolina? Visit the Corporation Center website and fill out an application form today. For more information, call the Corporation Center at (800) 580-4870 right away.