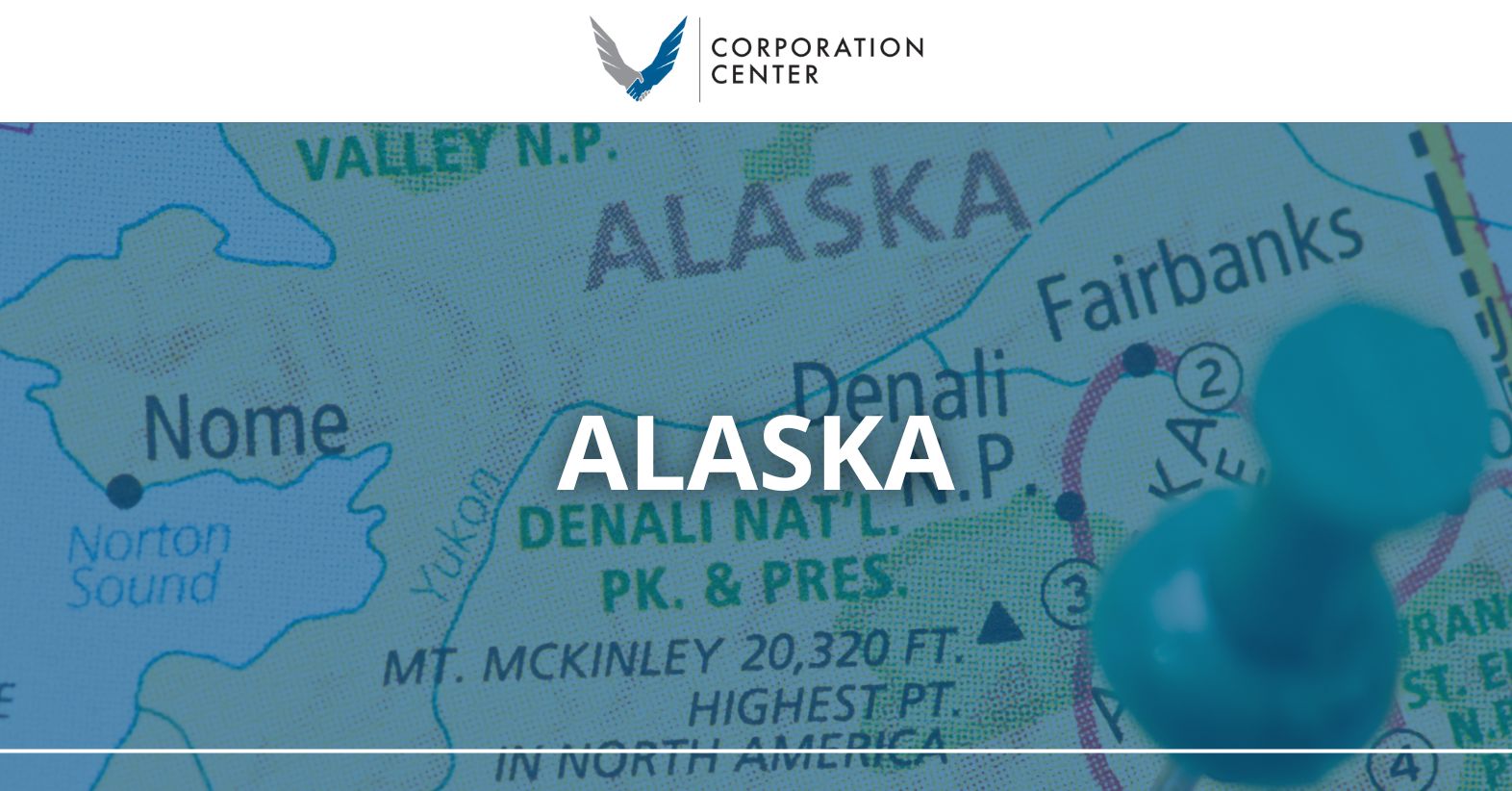 Alaska is known as "The Last Frontier" for a reason. With its sprawling, pristine wilderness, picturesque mountain vistas, and nearly endless coastlines, this northern state offers unmatched beauty and exploration. It is also a state with a growing economy, and with its low tax rates, many entrepreneurs are heading up north to launch their ventures. If the call from Alaska has reached you as well, you will want to make sure that you comprehensively prepare your Alaska corporation forms. Whether you are forming a c-corp, limited liability partnership (LLP), or limited liability company (LLC), you can use our easy-to-fill web forms to create the documents your business needs to formally establish itself in Alaska. 
Completing Alaska Corporation Forms Online
Whether your business is in the oil industry, commercial fishing, or the import/export process, Alaska offers a business-friendly state for you to set up your headquarters. Once you have decided on where you will locate your business, and you have hired a rockstar team, you will need to think about how you will legally structure your organization. This decision will largely come down to the unique needs of your business. Are you focused on growth and expansion? Are you looking to limit your tax liability as much as possible? Is a partnership a logical fit for you? These are just a few questions you may ask yourself in the early days of starting your business.
Forming a corporation is fairly commonplace in the business world. While these structures are somewhat rigid in how they can be managed and organized, they do offer some key incentives. One of the primary draws to starting a corporation is that it affords your company the ability to issue stock. By offering shares of ownership to individuals outside of your organization, you can quickly–and relatively easily–raise capital. This can be a valuable resource if you are looking to expand your business in a short timeframe. 
Before you get to work on completing Alaska corporation forms, you will first need to select a unique name for your business that is not already incorporated in the state. Once that has been put in place, you can move ahead with completing your articles of incorporation. At Corporation Center, we make it easy to do this online. With just a handful of key details about your business, you can process your forms in just a matter of minutes.
How to Start an Alaska LLC
A limited liability company is a good structural choice for businesses both large and small alike. LLCs maintain a steady popularity among business owners because they are fairly easy to create and they do not call for much in the way of annual reporting. When you create an LLC, you also benefit from "pass-through" status with the Internal Revenue Service (IRS). This means that your business will not pay taxes on profits generated off the top, rather, that money will "pass-through" to the members of the LLC, who will then pay taxes on their individual salaries. This setup comes in contrast to certain corporate structures, which can find themselves effectively taxed "twice".
Of course, the key benefit to starting an Alaska LLC is that it gives you and the other members limited liability protection. If your business or organization should find itself on the wrong end of a lawsuit or bankruptcy filing, the members of the LLC cannot be found financially liable. In other words, if it does not work out for your business, you will not need to fret about losing your home or retirement accounts. This offsets a great deal of risk, which is especially appealing for new entrepreneurs.
Starting an Alaska LLC will require that you select a name for your business that is not already registered with the Alaska Secretary of State. You will also need to appoint a registered agent and complete articles of organization. You can use our easy-to-fill web template to draw up your articles of organization, which you may find saves you valuable time and energy.
Forming an LLP and More
Partnerships are not uncommon in the business world. A general partnership (GP) occurs, technically, any time two or more individuals go into business together. This can be a rather informal arrangement, agreed upon verbally or with a handshake, or consummated with a profit-sharing agreement. Some opt to form something a bit more layered, and will create a limited liability partnership. Similar in name to an LLC, an LLP will give you the same pass-through status and liability protections, with one key distinction. In an LLP, it is possible for one or more partners to be found liable if they committed some sort of malpractice. Because of this accountability structure, LLPs are favorable among licensed professionals such as doctors, lawyers, and accountants. 
We can help you create your Alaska LLP online with our easy-to-complete online forms. With just a few details about the partners involved, your registered agent, and the location of your business, you can take steps to form your LLP with the state of Alaska online. If you have any questions, feel free to contact one of our customer service agents by phone or email today.