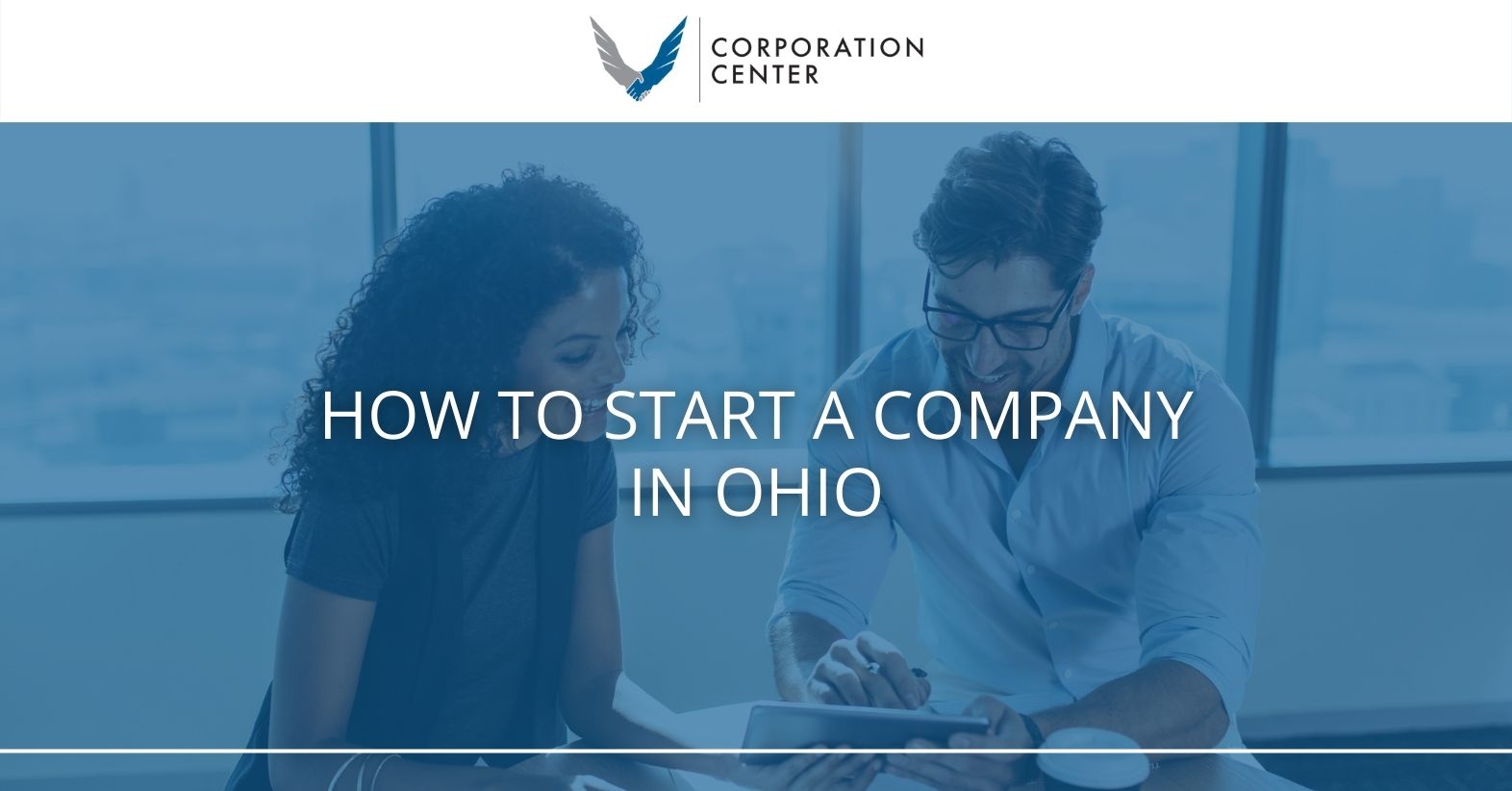 It all starts with an idea in the Buckeye State of Ohio, where new businesses are encouraged to thrive. To achieve this goal, you might think of a plan to solve the problems experienced by your intended audience. In response, you might launch and start a company in Ohio that excites and motivates you.
Decide on a Company Name and Plan Your Approach.
Once you have a concept, you can make it a reality. Your first order of business should be to think of a catchy name for your firm and develop a solid business plan.

Creating Ohio Partnerships
Formal state registration is often not required when forming a partnership. You are free to start the business without registering it. However, Ohio partnerships do not enjoy the same tax and liability advantages as Ohio corporations or an Ohio limited liability company (LLC). 
Keep this in mind as you consider your legal options when you organize and start a company in Ohio.

However, you may create a partnership as part of an LLC. Members in a partnership organized as an LLC retain the liability protection and the tax advantages of the LLC structure. The IRS, for instance, allows LLC owners to manage their companies as a partnership.

Again, merely forming a partnership exposes your personal assets to potential loss. Double taxation may be avoided, and personal assets can be better protected if a partnership is set up as an Ohio limited liability corporation (LLC). This separates the assets of your business from your own personal possessions.

How to Gain Personal Asset Protection
There are several positive outcomes that may result from establishing a business as a limited liability company (LLC) or adding your business to the list of Ohio corporations. Doing so will give you peace of mind that your personal assets will be safeguarded if someone sues your company. 
After deciding on a special and unique name for your new company, you'll need to get it officially registered by filling out an application form online.
Selecting a Unique Business Name
Therefore, to form an LLC, limited partnership, limited liability partnership, or Ohio corporation, you need to choose a business name first. 
Doing so must be done by checking to see if your proposed business name is available in the state's database of business names. To do this, you'll want to visit the Secretary of State (SOS) website first to see if the name is available. Taking this step is necessary if you want to avoid disputes about the name's trademark or copyright.
After ensuring that the name you choose is available, you may submit an online application for business registration electronically. Starting a company in Ohio is made quicker and easier by filling out the application form online.
Developing a Business Strategy: What to Consider
If you have the bare bones to work with when creating a business, you need to consider the key elements first. Consider your target market and think about what sets you apart from the competition
What Is Your Business Message?
To deliver your business's message, you need to create an eye-capturing phrase called a unique selling proposition or USP. For example, if you are starting a company in Ohio as a chiropractor, your USP might read as follows: "We've Got Your Back" – short and sweet and to the point.
How to Create a Business Summary
You should also provide a short summary of the products or services your business provides. This summary should be directed toward your target market, and highlight your key achievements and promotional plan.
Corporate and LLC Formations
Ohio businesses that want to insulate their owners from personal debt often incorporate or create an LLC.

When starting a company in Ohio, new owners often elect to form an LLC rather than a corporation. That's because LLCs have fewer formalities and require lower start-up costs. They can also be set up in about seven days. 
Starting an LLC or Corporation: The Basic Steps
If you wish to include your business among current Ohio corporations or wish to organize yourself as an Ohio limited liability company (LLC), you'll need to follow the steps below.
Select a unique business name

. This must be done before you can register your business. You can establish a fictitious name if it will be different than the name under which you incorporate or set up your LLC. Names may be reserved in Ohio if you won't be starting the company right away.

Retain the services of a registered agent

. You'll need to use a registered agent's services to accept legal documents and notifications for your business. He or she must be physically located in Ohio and available during regular business hours (Monday through Friday).

Submit an online application through the IRS for an employer identification number or EIN

. This number is needed for setting up a business banking account and for paying employees.

Choose your company's directors if you plan to incorporat

e them. You should have the resumes on the file of your directors as well as an organizational chart (which should be part of your business plan).

File Articles of Organization

, if forming an LLC.

File Articles of Incorporation

, if forming a corporation.

Draft an operating agreement

for your LLC to set the policies for managing your company.

Create corporate bylaws

to establish your operational procedures as a corporation.

Open a business bank account

.

Set up an accounting system for your business.

If you're a smaller business, you might choose to set up a single-entry system, recording each transaction as a line item in a ledger. Otherwise, you might opt for a double-entry system, with each transaction recorded as a debit or credit entry in separate accounts.

Make sure you have the necessary licenses and permits

and pay the associated fees.
Start Your Company in Ohio Now with the Help of the Corporation Center
It's simple and uncomplicated to start a company in Ohio when you get the proper professional assistance. Contact the Corporation Center to learn all the exciting details now. Call (800) 580-4870 right away.