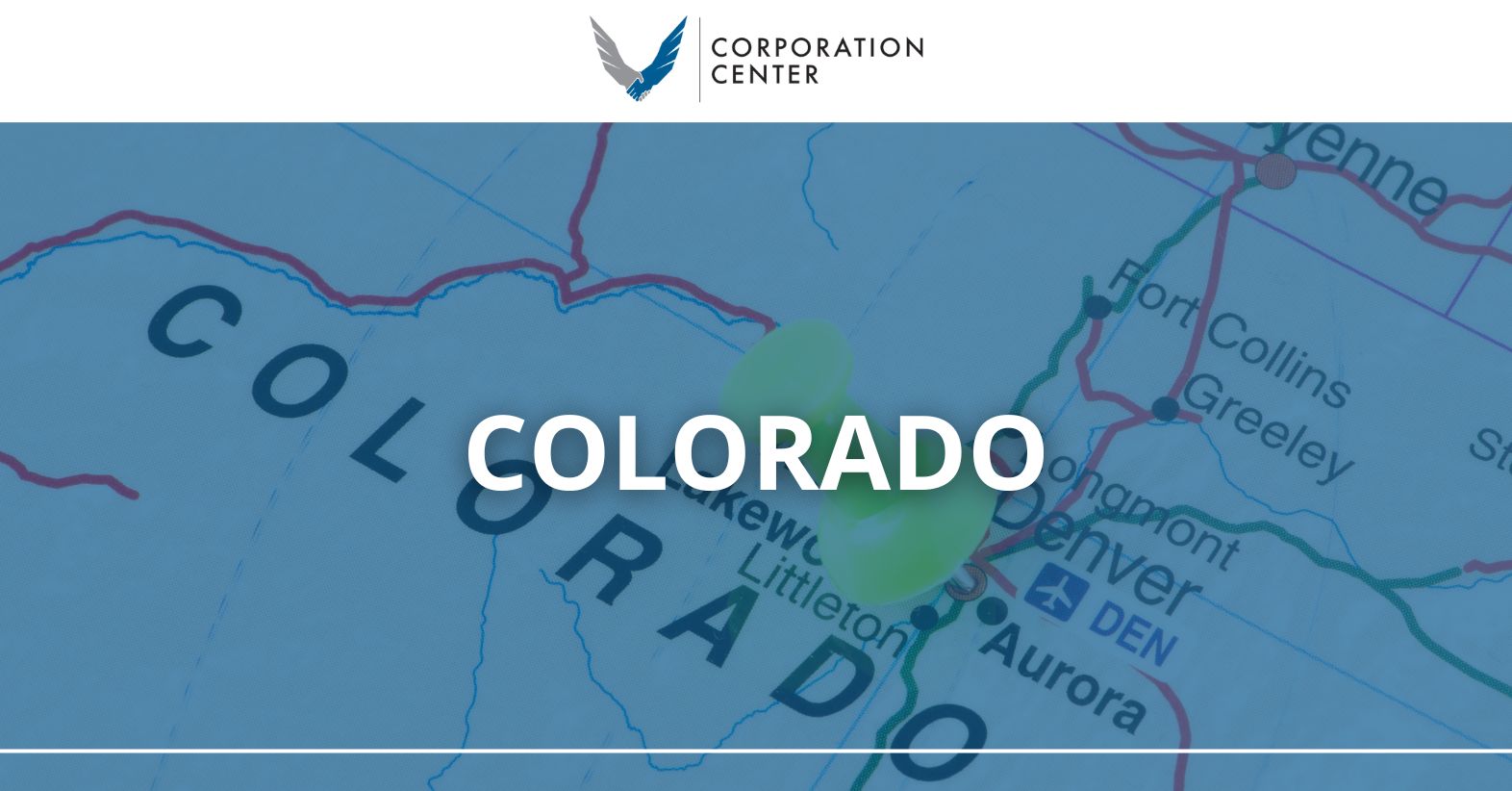 Sitting at the forefront of the western frontier, Colorado still embodies the sense of adventure it has had since America's founding. For entrepreneurs, Denver, Vail, and beyond present ideal destinations for setting up a business. With its favorable weather and business-friendly taxes, Colorado is a great place for you to start and grow your business. In the early days of mapping out your organization, you may want to think about how you will go about structuring your operation. Whether you need Colorado corporation forms, or assistance in setting up a limited liability company (LLC) or limited liability partnership (LLP), our simplified web forms have got you covered.
Get Your Colorado Corporation Forms Today
The legal structure that you ultimately decide on should take careful consideration of the needs and demands of your business. For instance, are you aiming to offset your tax liability as much as possible? Is easy access to outside investment more important to you? Are you considering forming a partnership with a few of your professional colleagues? These are all questions that you are going to want to think a bit about. If you are pondering the idea of completing Colorado corporation forms, you should be aware of what that can mean for your business.
A corporation, at a fundamental level, separates your business as its own legal entity. A corporation enjoys many of the same rights as an individual, in that it can lend and borrow money, hire employees, and pay taxes. When you create a corporation, you will need to adhere to a fairly strict management structure, and you will be accountable to both shareholders and the members of your board. Of course, with the creation of a corporation, you also get the benefit of being able to issue stock. This is often a considerable draw, as it allows a business to raise a quick influx of capital that can be used to help facilitate growth.
To get started on incorporating your business in Colorado, you will first need to select a name for your corporation. This name must be distinguishable from other businesses incorporated in the state, and it should include the word "corporation", "incorporated", "company", or "limited" (a suitable abbreviation will also work). With a name chosen, you can then move ahead with drafting your Articles of Incorporation for a Profit Corporation. This document will prompt you for some details about your business, your registered agent, and your incorporators. You can complete your Articles of Incorporation for a Profit Corporation by using our website. We will then submit your documents via an SSL-encrypted web portal and process them with the Colorado Secretary of State's office, saving you a considerable amount of time.
Starting a Limited Liability Company in Colorado 
For many business owners, the allure of a limited liability company in Colorado is hard to resist. LLCs are quite popular, and that is for good reason. For one, they present a relatively easy way to establish your business as its own legal entity. You will not need to do much in the way of reporting (just once annually with the state) with an LLC, and you can enjoy the benefit of "pass-through" status with the Internal Revenue Service (IRS). That means that any profits and revenue generated at the top will not be taxed until they pass through to the individual members of the LLC, who will then pay taxes on their salaries. 
An LLC also establishes the concept of "limited liability". Sometimes, in business, things happen, and you can find yourself facing bankruptcy or expensive lawsuits. With a limited liability company in Colorado, you will be able to protect your personal assets–your savings accounts, your home–from any judgments against your business.
To get your LLC up and running, you will need to complete articles of organization with the Colorado Secretary of State's office. At Corporation Center, we have a simple-to-use, fillable web form that you can use to complete this document with just a few clicks. 
LLPs and More!
Sometimes two heads are better than one. If you are interested in starting a partnership that has many of the same benefits as an LLC, an LLP may be right for you. Favored by physicians, lawyers, architects, and other licensed professionals, LLPs offer limited liability protection for partners while allowing negligent parties to be held accountable. In other words, if one lawyer commits legal malpractice, it won't topple the entire firm. An LLP will also receive "pass-through" status with the IRS. 
If you would like to start an LLP in Colorado, we can help. We have a web form that will prompt you for some basic information about your business, which we will then convert into articles of organization. No matter what your business documentation needs may be, we likely have a form for it. To learn more about how we can help you, or if you have any questions, please contact one of our customer service representatives by phone or email today.