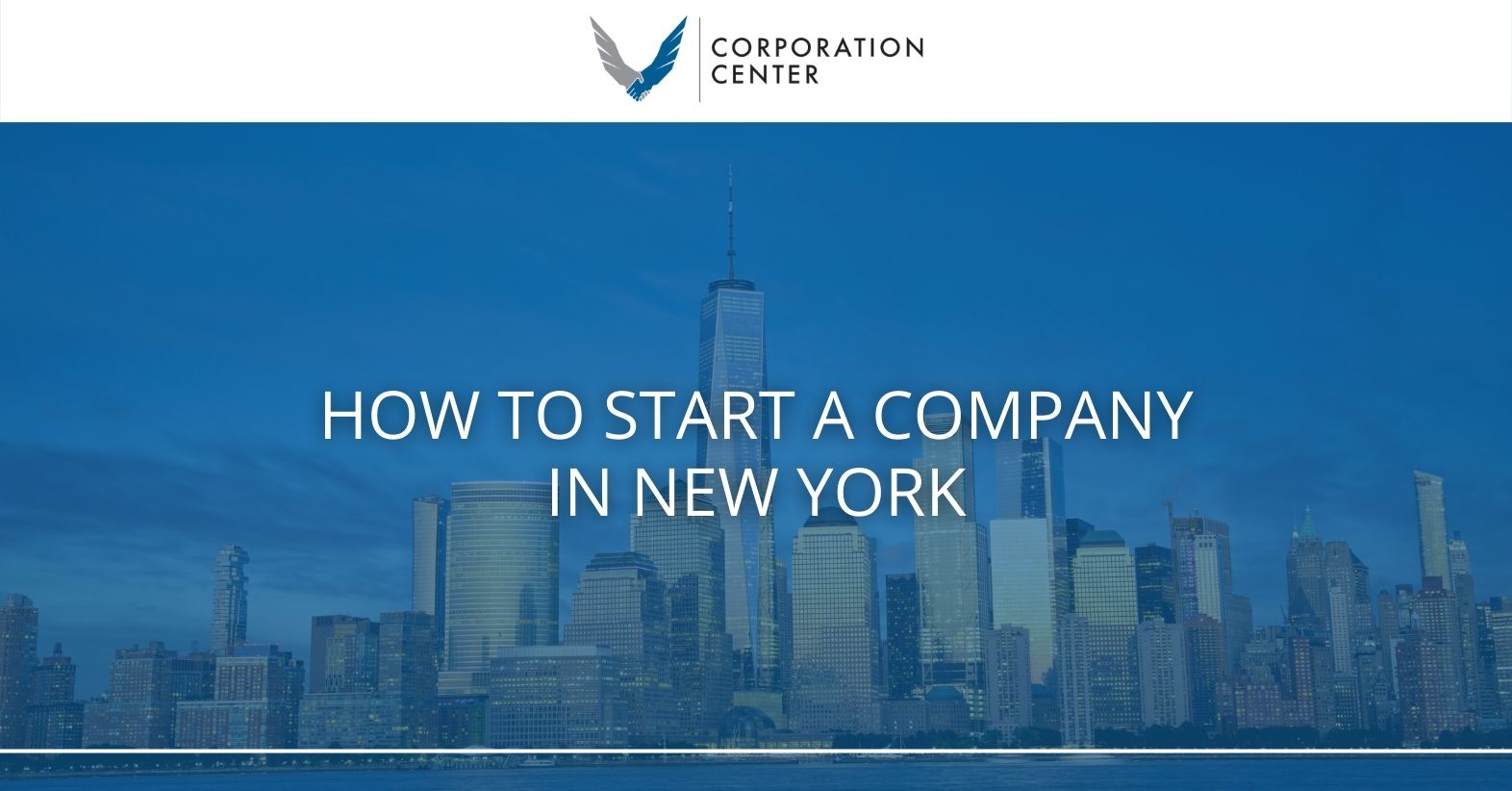 You may organize a New York business in a few different ways. For instance, you can start a company in New York as a New York limited liability company (LLC), incorporate the business, or establish a partnership.
You'll find the benefits and drawbacks of each of these arrangements. Therefore, one type of business entity may be more suitable than another, depending on your resources and circumstances. Because starting a company in New York is a detailed process, it's helpful to work with a company that can help you with forming your business entity.
After you decide on a structure for your business, you'll need to create a business plan. You might also create a plan before you form your entity to get a better idea of how to begin and what to expect.
Planning a Company Strategy
A business plan and a clear understanding of your company's concepts are prerequisites to registering your venture, whether you're seeking guidance on forming corporations, LLCs, or partnerships. Getting started is simple if you use the SBA's online resources.

You must follow a standard framework when constructing a typical business plan. What follows are the components that make up this format.

A One-Sentence Summary of Your Firm and Its Purpose 
This part of the plan provides a one-sentence summary of your company and its purpose to the reader. Financial details and expansion strategies are included as well.

A Detailed Description of the Company
This section of your business plan elaborates on your organization, outlining the specifics of what you provide and how they will help you meet the demands of your target market. Your company's location and the skilled individuals that make up your staff are included as well. 
Developments in the Field
In this part, you'll describe the developments in your field and explain how your company plans to adapt.

Methods of Administration and Structuring
Your company's organizational structure and management style (New York LLC or corporation) are discussed herein. An organizational chart may be used to clearly display the responsibilities of each executive.

Items and Services
Introduce your company and its offerings under this section, and use the space provided to highlight the benefits of your products and services.
Promotions and Retailing
Here, you'll detail your strategies for attracting and retaining consumers. You may also make predictions about your financial future.

Request for Financial Support
If you want to acquire money for anything, here is where you'll detail your monetary needs. This may include adding a five-year plan for spending and funding. You can show what percentage of the funds will be used for overhead expenses like rent, utilities, and salaries before you start receiving more money.
Future Budgeting
Financial projections are a great way to back up your financing proposal. Here, you'll have to convince the reader that your company has what it takes to succeed. Use visual aids like charts and graphs to make your case.

Additional Information
Include a list of appendices with the plan's supporting materials. Documents include executive summaries, product photos, letters of recommendation, credit reports, and legal documents like licenses, permits, and contracts.
Categories of NYC Businesses
A limited liability company (LLC) is the ideal option if you wish to safeguard your property, such as your house and car(s). Even though New York does not need partnerships to be registered, forming one under a limited liability company (LLC) allows for the protection of individual assets and also provides you with tax benefits.

Following is a breakdown of the most common categories of enterprises that are registered with the state. One option is an LLC, which is common among new businesses, while the other is a corporation, which is the standard for established businesses set up for public stock offerings.

What Exactly is a New York Limited Liability Company?
The pass-through taxation of a partnership or sole proprietorship is combined with the limited liability protection of a corporation in a limited liability company. You may set up an LLC as a member-only LLC or a manager-member LLC. If you work on your own, you can establish a single-member LLC for a sole proprietorship. 
By setting up an LLC, you are protected to the extent of your business investment and are only subject to the company's obligations. Individuals, businesses, or other limited liability companies may be part of an LLC. 
What Is a New York Corporation?
The stockholders of New York corporations are not individually liable for the debts and obligations of the business. A company's board of directors is chosen by the shareholders.
Articles of Incorporation are required to form and establish the entity The enterprise can't be created for altruistic or community aims, but rather it is set up to make a profit.
Starting an LLC in New York State
The fundamental requirements for establishing a limited liability company in the Empire States are as follows:
Identify a unique moniker to use for your company. If you're looking for a really original company name, you may use the

Department of State

website as a starting point. Check to make sure the name you choose adequately conveys the product or service you wish to sell. You can fill out an application form online to reserve a name.

Find a New York-based company or individual to serve as your "registered agent" and handle all of your company's official paperwork.

File the Articles of Organization. To quickly proceed with the process, you may fill out an application online through the Corporation Center

Draft an Operating Agreement to provide internal guidelines for handling conflicts.

Get an EIN to open a company checking account and start paying workers right away.

Create a separate bank account for your company's finances, and establish a separate accounting system for your firm.

See whether you need to apply for any additional licenses or permissions.



Establishing a Corporation in the Big Apple and New York
The procedure for forming a New York corporation is similar to create LLC. However, you have to go through more steps, which takes additional time. Below is a basic outline of the steps you need to take.
Make your company stand out by giving it a memorable name. Check the online database for the Department of State so your name is unique. You must choose a one-of-a-kind name to avoid problems with the trademark or copyright infringement.

Hire a registered agent to accept and forward any legal notices and correspondence on behalf of your company.

Get an EIN so that you may pay workers and comply with tax laws.




Pick the leaders of your organization.

Submit Articles of Incorporation.

Establish corporate bylaws (analogous to an LLC's operating agreement) to serve as operational guidelines.

Obtain a company bank account, and bookkeeping software, and contact an accountant.

Learn about the legal requirements for operating your company.
Registering is made easier as you can use an online application to speed up the process.
Register Your New York Company Today
Do you need assistance to start a company in New York? You can easily complete an application form online. To get more information, call (800) 580-4870 and speak with someone at the Corporation Center to get your questions answered and register your business right away.