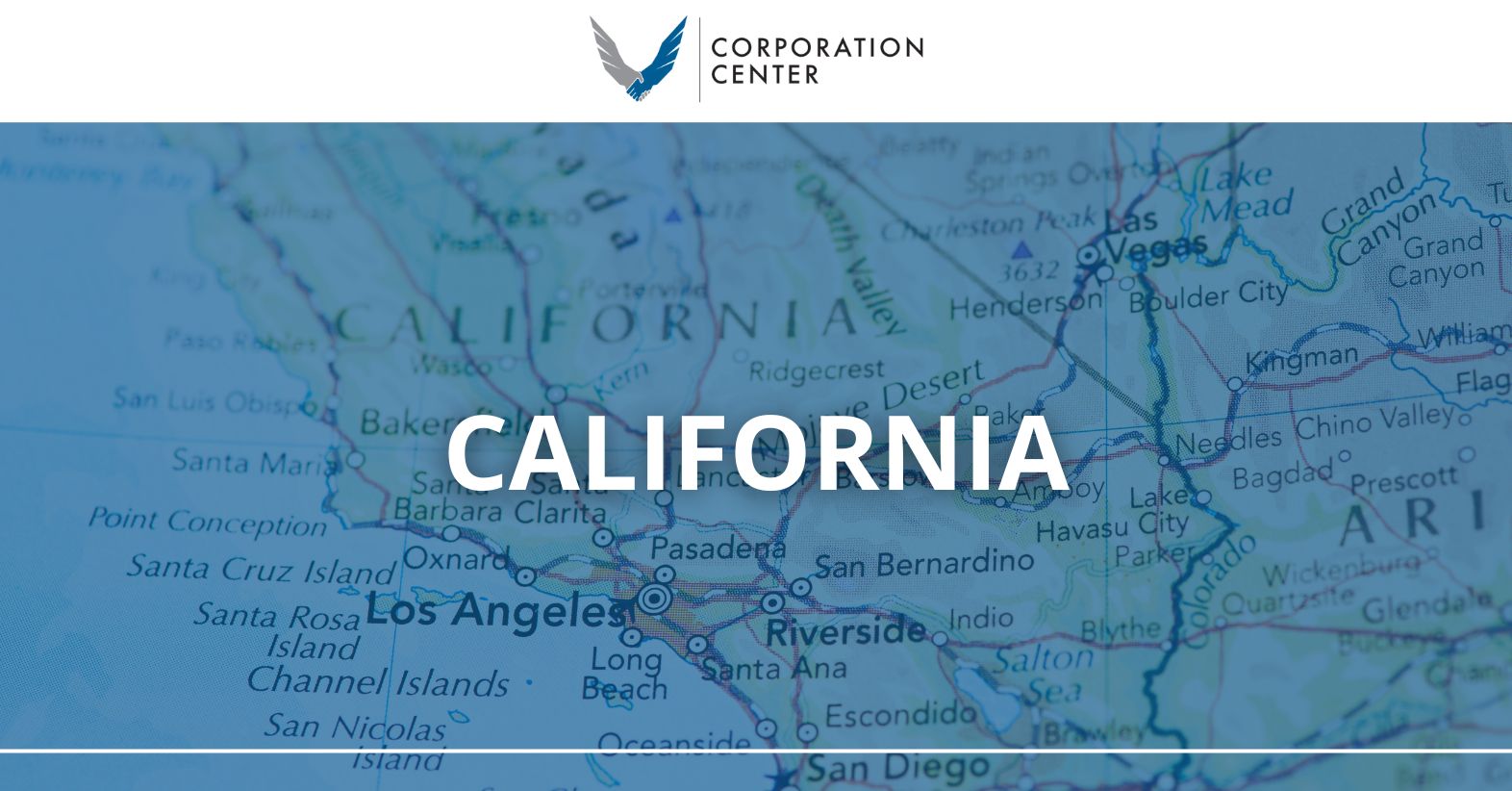 California has the largest economy of any state in the U.S. In fact, if it were its own country, California would have the fifth largest economy in the entire world. Home to titans of tech in Silicon Valley, and the center of the entertainment universe in Hollywood, the Golden State is a true haven for the enterprise. If you are looking to start your own business, you may wish to learn about what goes into forming an LLC in California. At Corporation Center, we have all the forms you need to legally structure your business online, allowing you more time to focus on getting your business up and running.
What to Know About Forming an LLC in California
When you are in the early stages of starting a business, you can find yourself with a lot on your plate. Even if you already have a rock-solid business plan, there are a number of other important tasks that you will need to accomplish. From hiring a team of employees to signing a lease on office space, you can be expected to be greeted with a multitude of different decisions. One important decision you will also want to make early on is how you will legally structure your business. Many entrepreneurs tend to favor the limited liability company (LLC) in this scenario because it is relatively easy to set up, provides valuable liability and tax incentives, and does not require much with regard to annual reporting. Read on to learn more about forming an LLC in California. 
To get started on forming your California LLC, you will first need to choose a name for your business. The state of California requires that your name not be misleading to the public in any way, and it cannot match the names of any businesses already registered with the state. Next, you will need to appoint a registered agent. The role of this individual is to receive all services of legal processes on behalf of your business. This person will also typically receive tax and government correspondence as well.
With those pieces in place, you can move ahead with drafting your articles of organization. In California, this document is known as a Form LLC-1. You should be prepared to provide some basic information about your business, its owners (or members), and your registered agent. You can use our streamlined web forms to process your Form LLC-1 online with just a few clicks. 
How to Setup a Corporation in California 
While an LLC is a suitable legal structure for many businesses, some organizations have different goals and needs. If you are interested in being able to easily raise investment, you will want to learn a bit about how to set up a corporation in California. The reason for this is that with a corporation you can issue stock, which represent fractional ownership shares in your company. By selling off stock, you can raise capital in a quick and efficient manner, allowing you to hire more employees, expand to a new location, or boost your marketing budget. If this sounds appealing to your business, you can use our web forms to create your California corporation today.
Similar to setting up an LLC, you will need to choose a name for your corporation that is unique from other registered corporations in California. You will also need to designate a registered agent. From there, you will need to file articles of incorporation with the Secretary of State's office. In California, this document is formally called articles of incorporation – general stock (Form ARTS-GS). This form should include the name and mailing address of your business, as well as those of its incorporators. You will also need to provide the contact information for your registered agent, as well as the number of shares you plan to issue.
Is a Limited Liability Partnership Right for You?
Sometimes, it makes sense to enter a new business venture with a partner or two. This allows you to lean on the expertise of your friends or colleagues while building your business. In a limited liability partnership (LLP), you receive the same pass-through status with the Internal Revenue Service (IRS) as you would with an LLC. Like an LLC, you also get to enjoy limited liability protection, though if one partner is found to be negligent, they can be held accountable in a civil suit. This structure is a good fit for licensed professionals such as doctors, lawyers, and engineers. In fact, in California, licensed professionals can only form LLPs and they are precluded from other legal structures. 
You can use our web forms to set up your LLP. You will just need some basic information about your business, your partners, and your registered agent. No matter what type of business you would like to establish in California, we have the forms to help you get started. To learn more, contact us by phone or email today.