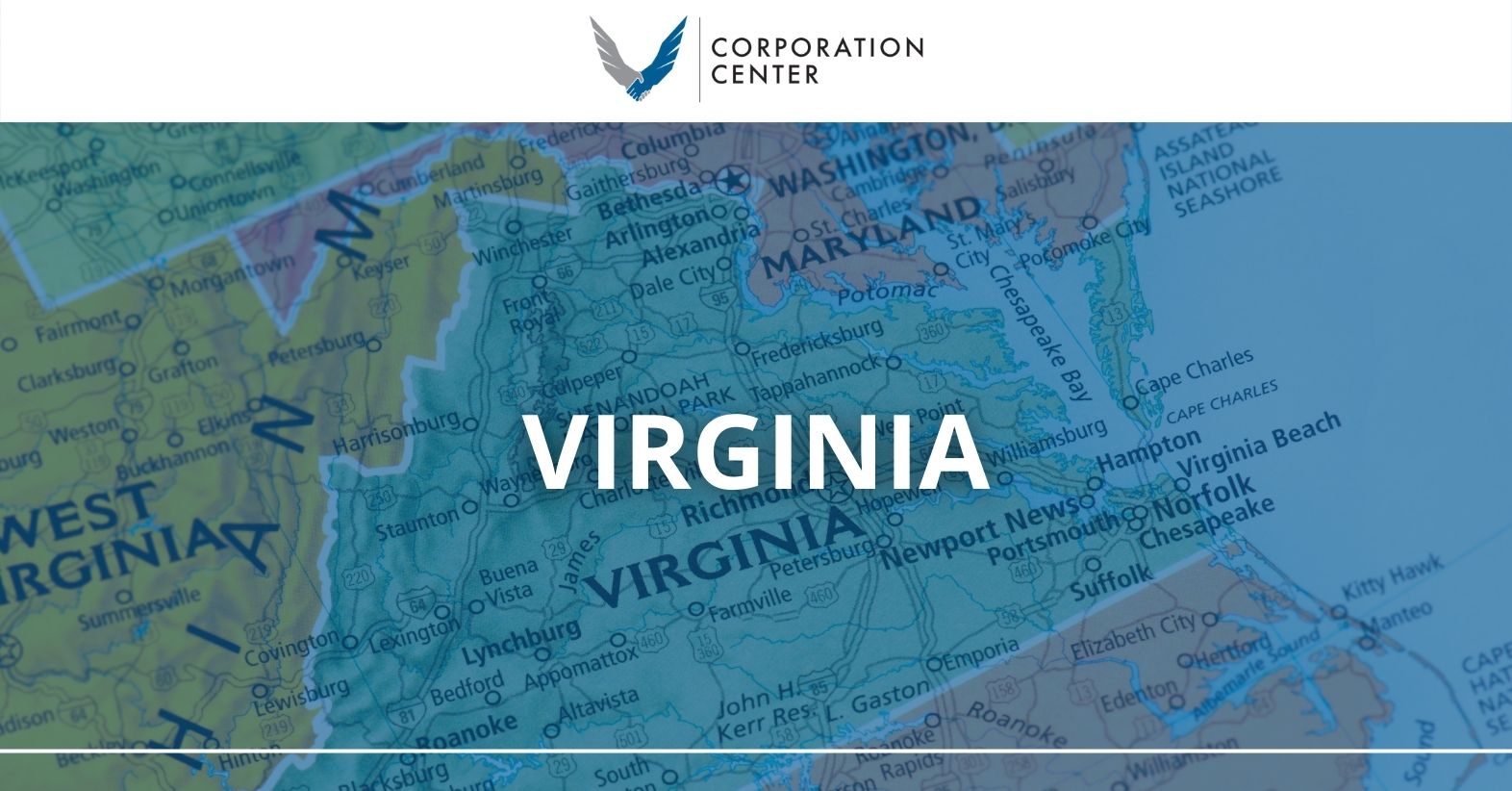 From the very founding of the United States, Virginia has played a pivotal role. A  scenic state that is soaked in history, Virginia still embodies many of the principles that laid the foundation of America as we know it today. Between the beautiful majesty of the Appalachian Mountains, to the enclaves nestled close to our nation's capital, Virginia is a diverse and growing state. If you are wondering yourself, "How do you start a company in Virginia?" You are not alone–in fact, you are in elite company. Business owners from all over flock to Virginia, and long-time residents are starting new organizations every day. Whether you wish to launch your own Virginia limited liability company (LLC), or another legally structured operation, we have an online application that is right for you. We have application forms for Virginia partnerships, Virginia corporations, and much more, allowing you to start your business online the right way.
How Do You Start a Company in Virginia? Learning the Basics
Has entrepreneurship been a long-time dream of yours? Are you looking to provide your community with a much-needed service? Maybe you have a brilliant idea for a product that you can no longer keep to yourself. Whatever the reason may be for venturing out on your own in the private sector, you are carrying on a tradition as old as America itself. By starting your business, you are in charge of your own livelihood, and with enough hard work, you can create a prosperous, lasting livelihood for yourself and your family. Of course, getting to that place will not come easy–you are going to need to make a number of key choices and put in long hours in order to get your venture off the ground.
Whether you are working out of a home office or investing in a top-notch retail space, you have important decisions to make. What does your business plan look like? Will you be handling your own advertising efforts or hiring a marketing agency? Who will you be looking to hire on to your team? While these are all key determinations you will need to make at the outset, you will also want to think about how you will legally structure your business, be it by creating an LLC, corporation, or partnership.
Starting Your Own Virginia Limited Liability Company (LLC)
In your time in the professional workforce, you have probably encountered the letters "LLC" adorning the names of various businesses you have worked with. This is understandable, as LLCs are very common in the business world. The reasons for the popularity of LLCs are manifold, but they generally boil down to the ease of setup and reporting requirements, as well as the valuable tax incentives they offer. When you create an LLC by drafting articles of organization (which you can do with our online application), you are establishing your business as a distinct legal entity that offers you and the other members involved limited liability protection. This means that a potential bankruptcy or lawsuit will not impact your personal assets, such as your home or retirement accounts.
An LLC will also offer "pass-through" status with the Internal Revenue Service (IRS). This is a valuable designation as it means profits earned by your business will not be taxed until they pass through to the members of your LLC, who will then pay taxes on their own salaries. To start your LLC in Virginia, you will first need to choose a name that has not already been registered with the Virginia State Corporation Commission. You will then need to appoint a registered agent to receive all legal and government correspondence on behalf of your enterprise. From there, you can use our online forms to draft your articles of organization. 
Virginia Corporations, Virginia Partnerships, and More
Are you considering incorporating your business? Creating a corporation means that you will face stricter scrutiny in terms of how your business is managed, and you will need to be accountable to your shareholders. Additionally, there are tax implications to consider, as not all corporate structures enjoy the benefits of "pass-through" status. The trade-off, however, is that with a corporation, you can issue shares of ownership to outside investors. This can be a quick and effective way to generate the capital necessary for growing your business.
Virginia partnerships also have an understandable appeal to entrepreneurs. By leaning on the expertise of your partners, you can play to your own strengths and work together to create a successful enterprise. While a general partnership (GP) is the most basic structure in this mode, you can also start a limited partnership (LP), which adds a different layer of legal formality.
No matter what type of business you are looking to start in Virginia, we have the application forms you need to get started. If you would like to learn more about our services and how we can help you, take a moment to visit our Frequently Asked Questions page. You can also contact one of our helpful customer service representatives by email or phone with any questions you may have.