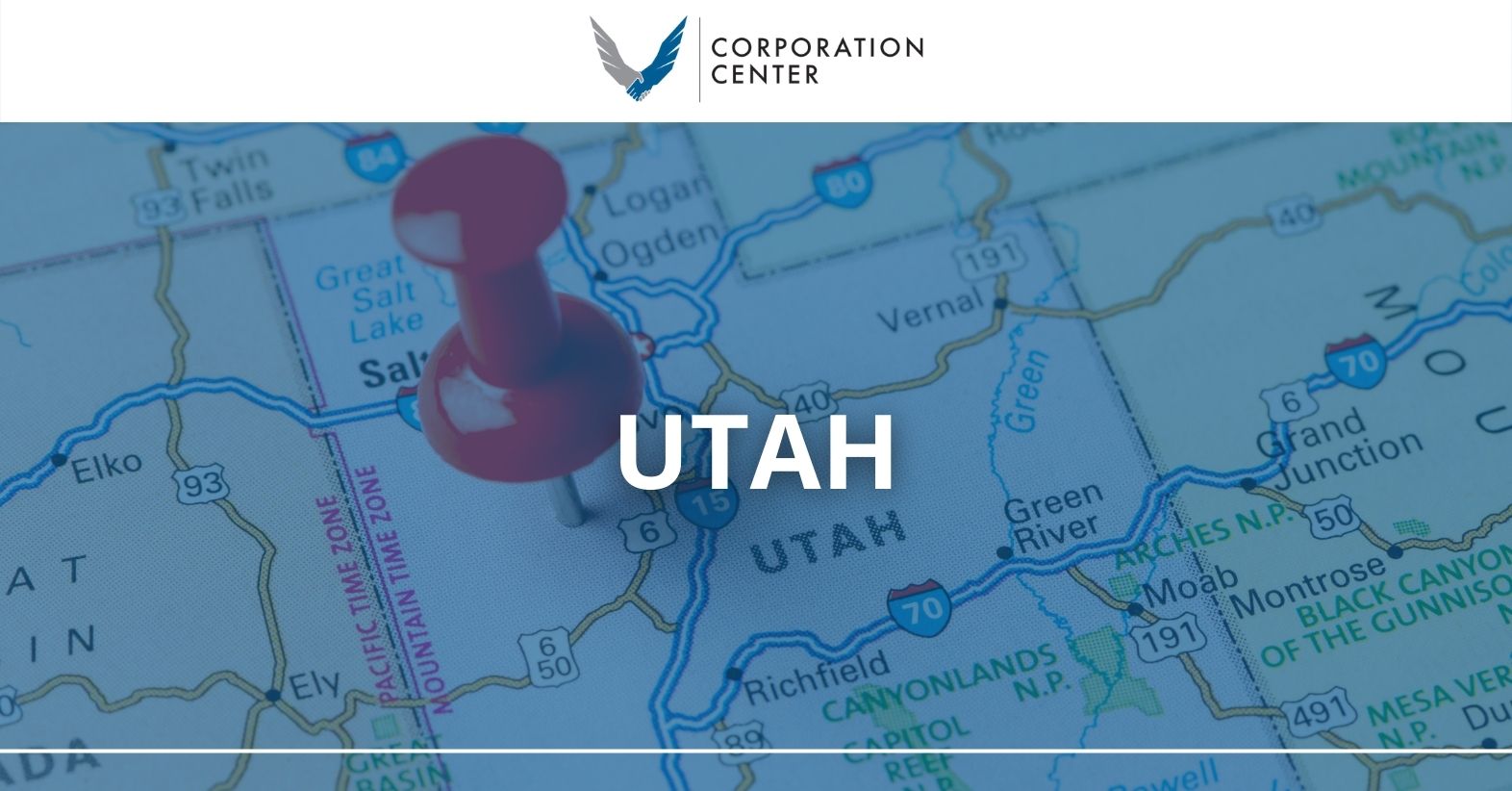 Utah is one of the most uniquely beautiful states in America. With its sprawling, expansive desert and breathtaking mountain vistas, the Beehive State offers a strong appeal to both tourists and potential residents. Beyond its scenic beauty, however, Utah is also especially hospitable to entrepreneurs. If you are wondering, "How do you start a company in Utah?" You are certainly not alone–many from all over the United States are flocking to this southwestern state to start their own Utah limited liability company (LLC). If you are thinking about founding an LLC, or a Utah corporation, we can help. We have application forms for these structures as well as Utah partnerships. 
How Do You Start a Company in Utah: The Basics
Nestled in the American west, Utah has a rich history as a state on the U.S. frontier. Utah's earliest residents were drawn to the state's bountiful, natural beauty, and generations have continued to make their homes in this serene, peaceful setting. If you are a business owner looking to move to Utah, or if you are a resident with an entrepreneurial itch, we have an online application to match your business structure needs.
When you set out to form your own business, you will need to be prepared for a lot of tough work. From tailoring a comprehensive business plan that identifies your market and target consumer, to hiring experienced employees who can help your business grow, to deciding on a location for your office or retail front, you will be faced with a number of crucial decisions. How you opt to legally structure your business will prove just as important as any other choice. Whether you decide on a corporation, LLC, or partnership, you will ultimately want to weigh what is best for your business. By working with us at Corporation Center, you can draft the forms you need to create your business in the state of Utah.
Starting a Utah Limited Liability Company (LLC)
If you have spent some time in the professional world, you have probably noticed that the three letters "LLC" tend to follow the names of businesses fairly often. The reason for this is that LLCs are extremely popular among business owners. What makes an LLC such a common choice is a combination of ease of setup and maintenance, as well as valuable tax and liability incentives. When you create an LLC, you establish your business as its own legal entity, and if you are asking, "How do you start a company in Utah?" The answer may be to start an LLC.
With an LLC, you will receive limited liability protection. In the event that your business goes bankrupt or faces expensive lawsuits, you will be able to shield your personal assets, such as your home or 401k from any potential legal action. As you can imagine, this takes a great deal of risk off the table for newer business owners. An LLC will also grant you "flow-through" status with the Internal Revenue Service (IRS). This means that any money made by your business is not taxed off the top–instead, that money flows through to the members of the LLC, who will then pay taxes on their personal salaries.
To start your LLC in Utah, you will first need to choose a name for your business that does not match any other LLCs currently on record with the state. You will also need to appoint a registered agent and prepare a certificate of organization, which you can do with our online application forms.
Creating a Utah Corporation
The needs of every business are different. While an LLC may make a lot of sense for some, others may want to incorporate their business. There are a number of valid reasons to start a corporation, but it is generally an option pursued by organizations that are focused on growth. The reason for this is that in a corporation you can issue shares of ownership, which outside investors can purchase. This allows you to produce quick capital that can be used to hire more employees or expand to a new location. In return, your investors receive the opportunity to share in the success of your business. 
To start your Utah corporation, you will need to follow a similar process to creating an LLC. You will need a unique corporate moniker, and a registered agent to handle all tax, government, and legal correspondence on behalf of your business. With those matters in place, you can then draft your articles of incorporation by using our easy-to-fill online application.
Utah Partnerships and More!
Any time you go into business with one or more people, that is considered a general partnership (GP), while a GP can be fairly informal, others opt to form limited liability partnerships (LLPs) for an added layer of legal protection. No matter what type of partnership you would like to create in Utah, we have the online forms that you need. By working with us, you can spend less time on paperwork and more time growing your business. To learn more, visit our Frequently Asked Questions page, or contact us by email or phone.