Even the largest businesses often have humble beginnings. If you are venturing out on your own in your chosen industry, that home or garage office you start with could eventually become a vast and sprawling campus. When businesses are formed, or as they evolve, how they are structured becomes critical. In some cases, forming a corporation is a logical decision, as it offers certain benefits that can be appealing to business owners. If you should find yourself at this fortunate crossroads, you will be happy to know that you can find corporation forms online.
If you have experience in the business world, whether as an employee or owner, you are likely familiar with doing paperwork. As you can probably imagine, forming a corporation comes with its own bureaucratic requirements, which can vary from state to state. By knowing what to expect when forming your corporation, as well as how to complete your documents online, you can make a more informed decision about selecting the right structure for your business.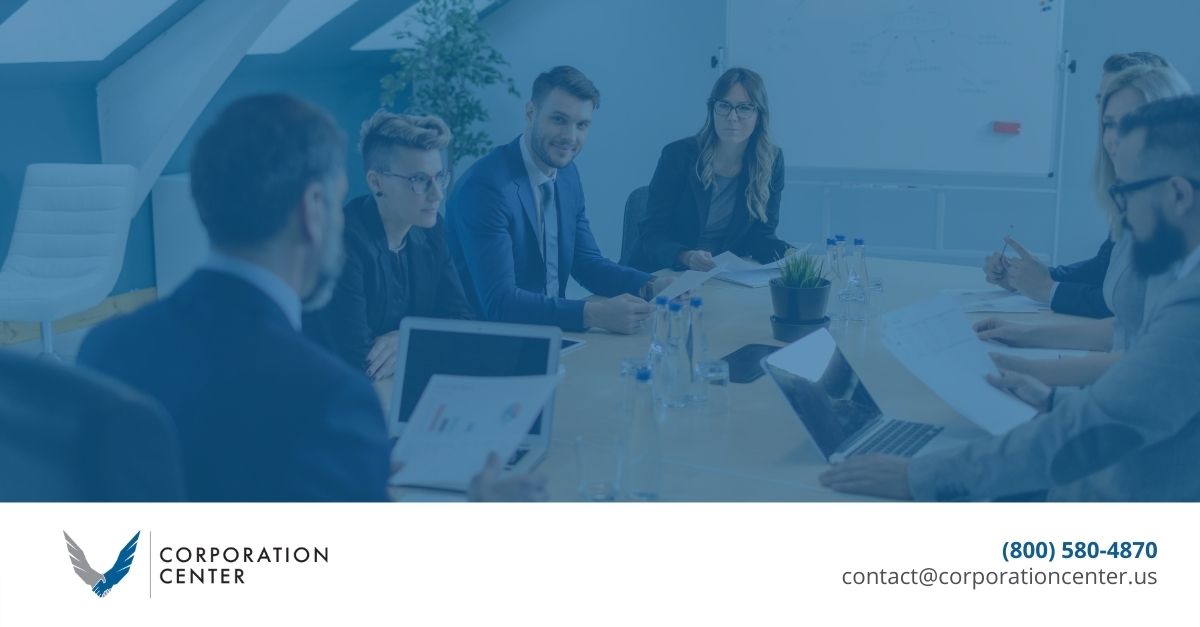 Where to Begin: It All Starts with a Name
Though it may seem obvious, the road to forming your corporation starts with selecting a name. You may well be beyond this point in your planning process, but much of the actual formation process hinges on choosing a unique name for your business. It can depend on the state in which you are launching your business, but you should expect to have the words "incorporated", "corporation", or "limited" somewhere in the name of your organization.
You will also want to make sure that the name you have in mind is available. This can typically be done by contacting your state's office of businesses and corporations. Some states offer an easy-to-access online database for your perusal. Not only is it legally required to have a wholly individual name, but it also helps from a marketing perspective, as it allows you to separate yourself from would-be competitors. 
You should also think about whether or not you will register a DBA name. DBA is shorthand for "doing business as", and this designation allows you to operate under a pseudonym. Rules surrounding DBAs can vary widely from state to state, so it is prudent to know what is possible in your local jurisdiction.
Submitting Your Articles of Incorporation and Appointing Directors
While different particulars can apply in different states, one universal commonality across the board is filing articles of incorporation. This is the actual legal document that registers your corporation. Again, each state will have its own nuances, but you can expect to provide some basic information about yourself, your business, as well as your shareholders. You will also most likely need to specify a registered agent. This person will be responsible for receiving legal correspondence and service of process on behalf of your corporation. 
At the outset, it is also a good time to appoint directors for your corporation. This is commonly done by the owner of the business, and they will often appoint themselves as a director. While an owner can be a director, should they choose so, a director does not need to be an owner. Your state may have specific rules about how many directors you need to have, so it is wise to get familiar with local laws and regulations on the matter.
Drafting Bylaws and Shareholders Agreements 
With some of the formal paperwork under your belt, the early days of forming your corporation also present an ideal time for creating bylaws. Your corporate bylaws can cover a litany of day-to-day operational matters, such as management responsibilities, profit-sharing measures, and a meeting schedule. Bylaws do not typically need to be filed with the state, but they are helpful to have.
A shareholders agreement can also prove helpful in the event of a transfer of ownership. Should something change in the structure of ownership for your business, this agreement can allow for a cleaner transition that clearly delineates responsibilities. 
Filing Your Corporation Forms Online with Our Help
If it is time to assemble your articles of incorporation, you may need to track down some forms from your local Secretary of State's office. Once you have them in hand, you can complete them–possibly with the aid of a business attorney–and process them via mail. Fortunately, as that can be a tedious and slow process, you can also do this online at the Corporation Center.
We offer a host of online forms for business owners in all 50 states. Whether you are looking to establish a limited liability company, a limited liability partnership, or an S-corp, we have got you covered. Utilizing our easy-to-fill forms and SSL-encrypted web portal, you can safely submit your articles of incorporation in just a matter of minutes. To learn more, contact one of our customer service agents today.