It is an exciting time for you if you have decided to create a Delaware corporation in 2024. However, formally obtaining the LLC paperwork may take a lot of time. This is especially true if you do not seek the help of a processing service. 
Create Delaware Corporation
– Several Steps to Take 
The process of creating a corporation in this state involves several steps and timelines that you must navigate. The state has long been a popular choice for incorporating businesses because of its favorable legal environment and established corporate laws. 
1) Choosing a Business Name
This is the first step in creating a Delaware corporation. It can take up to two days. The reason for this is that you have to brainstorm ideas to choose a unique and available name. This will ensure that the chosen name is not already in use by another entity. It is essential to pick a distinctive name to prevent any legal conflicts. 
2) Appointing Directors and Officers 
After choosing a business name, you will need to appoint directors and officers for your corporation. The state's law allows a single individual to hold all positions, but you must formally designate them in your corporate records. This step can take up to two days. 
3) Filing Certificate of Incorporation 
Filing this document with the Delaware Secretary of State is a crucial step in the process. The processing time can vary but it typically takes one to two weeks. Expedited filing options are available for an additional fee, which can reduce this timeframe significantly. 
4) Drafting Corporate Bylaw
While not required by the state, it is advisable to draft corporate bylaws outlining the internal governance and operation rules of the corporation. The time required to create these bylaws can vary depending on the complexity of your corporate structure and the legal counsel you engage. 
5) Holding an Organizational Meeting 
An organizational meeting is required to adopt bylaws, elect officers, issue shares, and complete other necessary formalities. The scheduling and duration of this meeting will depend on your corporation's requirements. 
6.) Obtaining an EIN 
Applying for EIN from the IRS is vital for tax purposes. The timeline for receiving an EIN varies. The process typically takes a few days. But it can also take a couple of weeks, in some cases. 
7). Registering for State Business Licenses and Permits 
You may need to obtain state business licenses and permits. But this depends on your business type and location. The timeframe for this step can vary significantly based on your specific requirements and state regulations. 
Ongoing Compliance 
It is essential to understand that ongoing compliance with the corporate laws and regulations in Delaware is necessary. It includes annual filings, maintaining a registered agent, and adhering to corporate governance requirements. 
The time frame can vary depending on several factors. While some tasks can be completed relatively quickly, others may take more time due to complexities or specific business needs. That's why working with a processing service is the key to simplifying the entire process.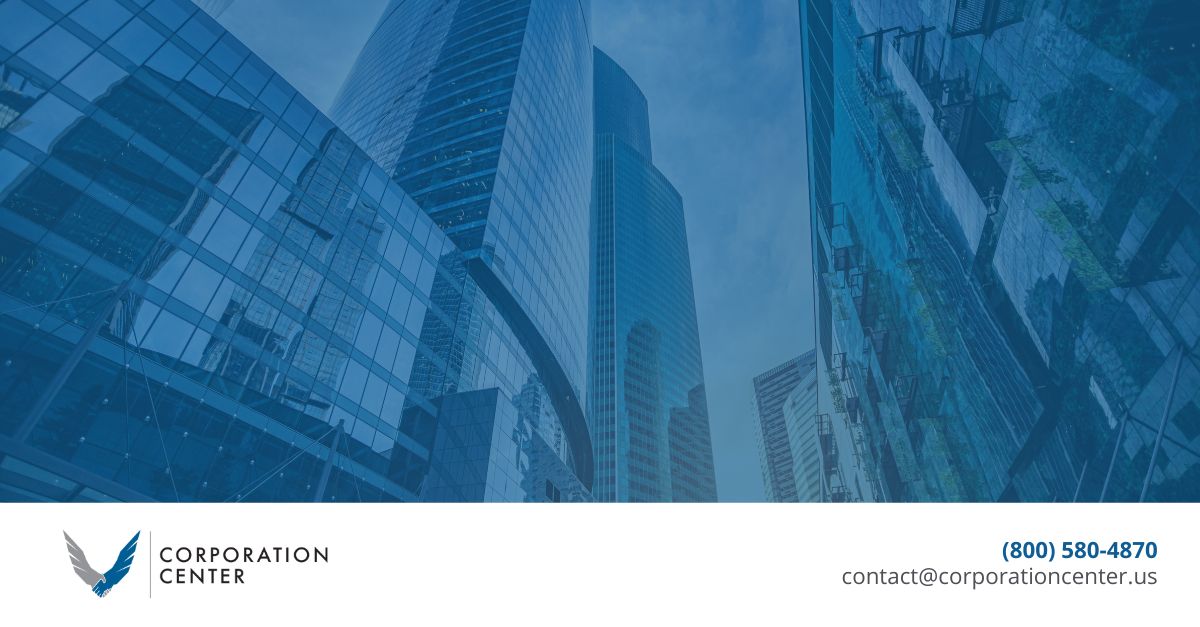 Talk to Us
Our main goal here at the Corporation Center is to simplify the process of forming your company a lot easier. We understand that creating your own organization is already difficult enough for you. Thus, we don't want you to worry about an insane amount of paperwork. Use our website to help you create a Delaware corporation. For further questions, please don't hesitate to contact us.