Starting a Limited Liability Company (LLC) has never been easier, thanks to the convenience of online applications. In this article, we'll walk you through the process of simplifying your LLC application online to kickstart your business with ease. With Corporation Center as your guide, you can navigate the digital landscape with confidence.
The Advantages of Online LLC Applications
Filing your LLC application online offers numerous advantages. It's a faster, more efficient process that eliminates the need for paper forms and in-person visits. Here are some key benefits:
Convenience
Online applications can be completed from the comfort of your home or office, saving you time and effort. There's no need to travel to a government office or rely on snail mail for submissions.
Speed
Traditional filing methods can be time-consuming, with applications taking weeks to process. Online applications are typically processed more quickly, allowing you to establish your business sooner.
Accuracy
Online forms often include built-in checks to ensure you provide all required information. This reduces the likelihood of errors and delays in your application.
Cost Savings
Eliminating the need for physical paperwork and travel can save you money. Online filing fees are often competitive, and you avoid courier or mailing expenses.
Step-by-Step Guide to Your Online LLC Application
Let's break down the process of applying for your LLC online with a step-by-step guide:
Step 1: Choose Your State
Before you start your LLC application, decide which state you want to form your LLC in. The choice of state can impact factors like taxes and fees.
Step 2: Name Your LLC
Select a unique and legally compliant name for your LLC. Ensure it's distinguishable from existing businesses in your chosen state.
Step 3: Designate a Registered Agent
A registered agent is responsible for receiving legal documents on behalf of your LLC. You can choose an individual within your business or hire a professional registered agent service.
Step 4: File Articles of Organization
Submit your LLC's Articles of Organization to the appropriate state agency. This document outlines essential information about your business, such as its purpose, members, and address.
Step 5: Create an Operating Agreement
Although not always required, it's advisable to create an Operating Agreement that outlines the management structure and member responsibilities of your LLC.
Step 6: Obtain an EIN
An Employer Identification Number (EIN) is crucial for tax purposes and banking. You can obtain one for your LLC from the Internal Revenue Service (IRS) online.
Step 7: File State Reports
Some states require LLCs to file periodic reports to maintain good standing. Be aware of these obligations and meet them to ensure compliance.
Step 8: Open a Business Bank Account
To separate your personal and business finances, open a dedicated business bank account for your LLC.
Partnering with Corporation Center
To further simplify your LLC application online, consider enlisting the assistance of a trusted service provider like Corporation Center:
Expert Guidance
Corporation Center's team of experts can guide you through the entire application process, ensuring you provide all the necessary information and meet state-specific requirements.
Document Preparation
We assist in preparing your Articles of Organization and other essential documents, eliminating the need for you to navigate complex legal jargon.
Registered Agent Services
Corporation Center can also serve as your registered agent, receiving and managing legal documents on your behalf and forwarding them to you promptly.
Compliance Support
We help you stay compliant by monitoring filing deadlines, reminding you of important dates, and assisting with annual report filings.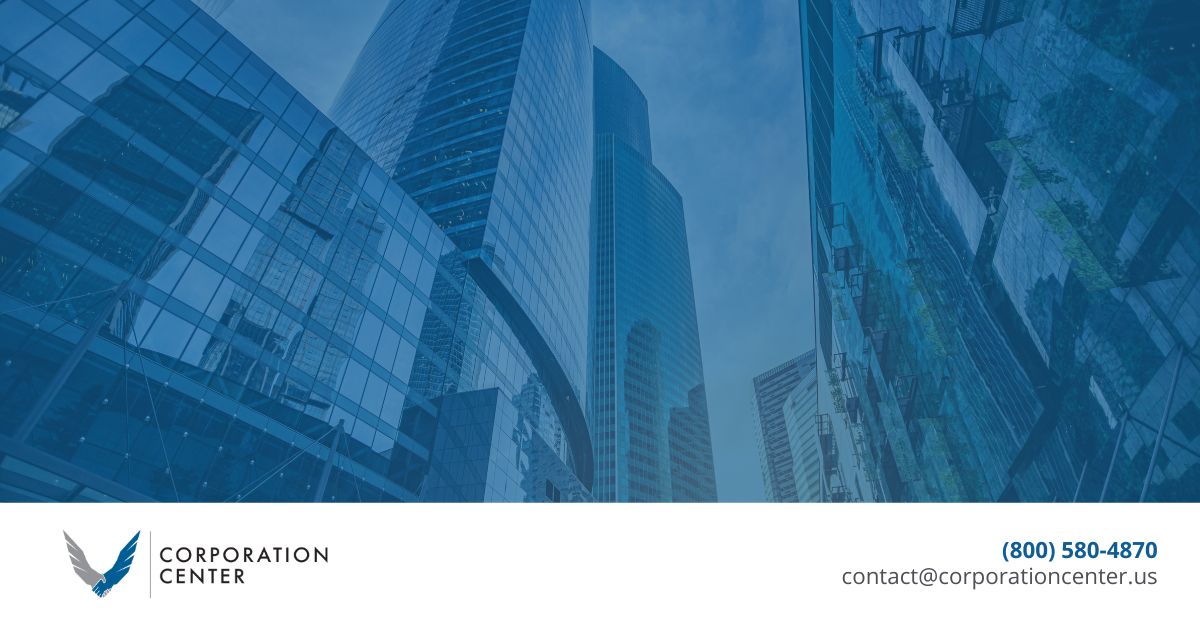 Simplifying your LLC application online doesn't have to be a daunting task. With the right guidance and support, you can navigate the process smoothly and focus on building and growing your business. Corporation Center is your partner in this journey, offering the expertise and services you need to establish your LLC with confidence. Contact us today to streamline your LLC application and embark on your entrepreneurial path.