When it comes to founding an LLC, certain states are friendlier than others, depending on your area of business. LLCs, which are officially known as "Limited Liability Companies," provide tax and legal advantages to business owners in all 50 states, albeit different jurisdictions will have rules and regulations governing their formation. Delaware is a popular place for entrepreneurs to form limited liability firms, which is why we're going to cover some of the basics about starting a Delaware llc. 
Why Delaware?
Delaware is one of the best places in the world to form an LLC, and for a number of reasons.
Delaware has a reputation as a business-friendly state. This alone can be enough reason to consider forming an LLC in Delaware, because having your company headquartered there will help you attract investors, vendors, and clients who are used to doing business with companies based there.
The state has a very small population (945,600 people as of 2016) compared to other states that have large populations, like California or New York City; this means that it's easier for businesses based within its borders to get noticed by those who are looking for new opportunities and may not have heard about them before now.
More than 40% of Fortune 500 companies incorporate their headquarters in Delaware—so if you want some solid connections with major corporations now and into the future, this is definitely worth considering!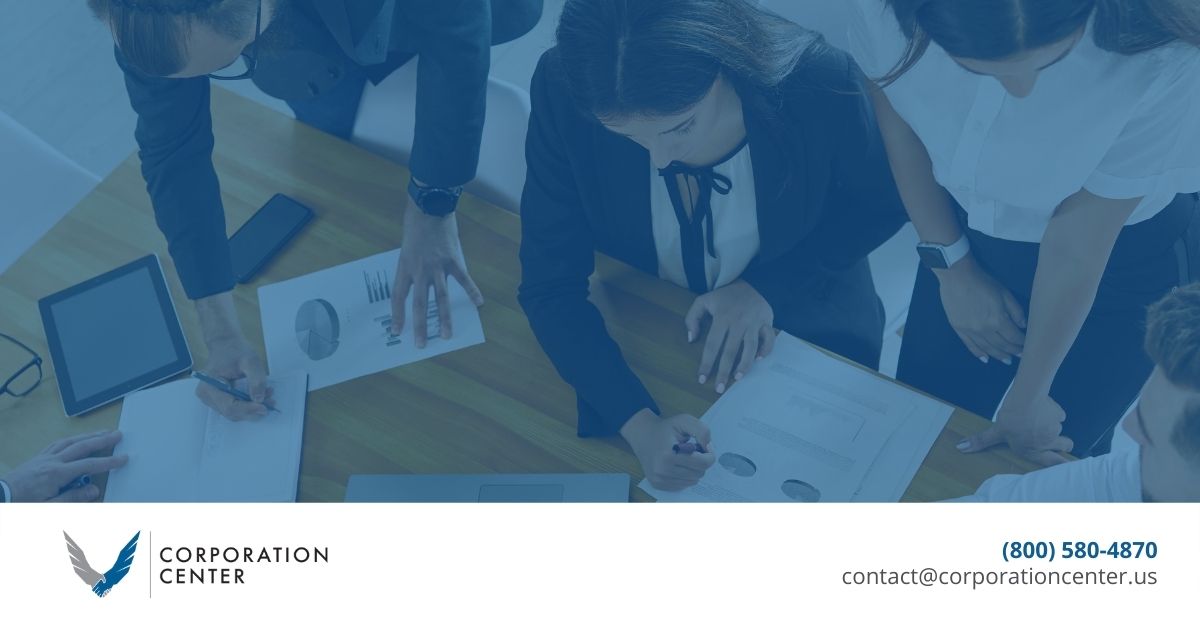 Choose a Company Name For Your Delaware Llc
Now that you have a good idea of the type of LLC you want to form, it's time to choose a name for your new company. Your LLC's name should be:
Easy to remember: Consider this when choosing your Delaware LLC's name: would someone have trouble recalling it? Avoid names that are similar or identical to other companies' names, such as BigCo Inc., BigCo Incorporated, or Big Company LLC.
Not offensive: Think about whether someone might take offense at your company name—for example, if the name is vulgar or sexual in nature. Also make sure it does not infringe on any trademarks of existing businesses. If you're having trouble coming up with something original and unobjectionable, consider naming yourself after yourself—this will make things easier on everyone involved! Another good strategy is to try a mix of name generators and brainstorming.
Short enough but not too short. The shorter your Delaware corporate name is, the easier it will be to remember over time, but don't sacrifice too much character just because everyone seems obsessed with brevity these days (it's not easy!). 
Choose a Registered Agent for Your Company.
Once you have your LLC formed, you will need to choose a registered agent for your company. A registered agent is a person or company that has been certified by the Delaware Secretary of State (the government agency that oversees corporations and other business entities) and acts as the point of contact for contacting your Delaware LLC.
It's important to understand what this means: Your registered agent receives legal notices from the government in case anything happens to your business in Delaware. If there are any lawsuits filed against you or if someone wants to sue one of the owners, it's the responsibility of your registered agent to receive these notices on behalf of all members (owners) of the company so they can be aware of them without having to worry about receiving important legal documents themselves.
Create an LLC Operating Agreement.
An operating agreement is a document that details the rights and responsibilities of the owners of a business. Operating agreements are not required by law, but they can be very helpful in ensuring that all parties (and their lawyers) are on the same page before starting a company.
An operating agreement does not legally bind you to any obligations beyond those already imposed by law. It simply lays out your expectations for how you want your LLC to operate, including any decisions about who will make certain types of decisions, how profits will be divided up among members, and so forth. If you're starting an LLC with friends or family members who have worked together before, it's probably best to have everyone sign off on an operating agreement before founding your company–this way everyone knows what their roles are going into things.
Prepare and File an Initial Report with the State
You must file an initial report with the state. The annual report and franchise tax are due on or before the last day of your LLC's fiscal year. If you have an extension, the tax is due on or before the extended due date.
Why not work with us at the Corporation Center if you've decided you want to form an LLC? We are a private service provider that specializes in assisting business owners with the online submission of official documents. We make processing your business forms simple and safe with our easy-to-fill web forms and secure web access. 
The finishing touches
One of the best incentives for establishing your business in Delaware is the state's lack of corporate taxes, which makes it possible for you to save money. Be sure to contact us at Corporation Center for additional information and any questions regarding the forms and registration process.
Many people choose to form an LLC in Delaware because of the state's tax incentives. There are no corporate taxes in Delaware, which means that you can save money on your business by establishing it there. In fact, this is one of the best reasons for starting a company in Delaware.
Another benefit of choosing Delaware as your base is that it has a low cost of living and an excellent business climate. This makes it easier for you to live comfortably while keeping costs down so that they don't rise too high during difficult times or periods when sales aren't up to par with what you would like them to be.