There are several reasons you might want to either start a Limited Liability Company or transition into the process of making your company an LLC. Regardless of the reason, it is important to be aware of certain procedures needed in order to get everything started on the right foot. In the Corporation Center, we have the necessary tools to process the forms easily and fast. 
Switching To An LLC?
An important reason that limited liability companies are preferable over corporations is that they're easier to form and maintain. The process of forming an LLC typically takes less than 30 days and requires less paperwork than opening up a corporation would require (on top of all the other paperwork that goes into filing taxes). Should the time come for you or members of your LLC's management team to sell their shares or stop working with the company entirely, transferring ownership is also much simpler with an LLC because there's no need for approval from shareholders or directors like there would have been if this were an S corporation instead. An LLC basically allows for more flexibility when it comes to running the business. 
Make A Decision About The Type Of Business You Want To Start.
This may seem self-evident, but it isn't always simple. Part of the problem is that there are so many different things your business could do. You could hire a developer team and become an app developer yourself if you have a brilliant idea for an app but no technical abilities or expertise in making apps. Alternatively, perhaps your abilities as a designer are better suited to collaborating with developers on other projects rather than designing apps yourself; in this instance, you might set up an app development firm where others could bring their ideas and concepts for development to you. From technology solutions all the way to fashion, the options are endless. The type of business along with the name of your company will be defining moments that will also determine what model of business you should follow.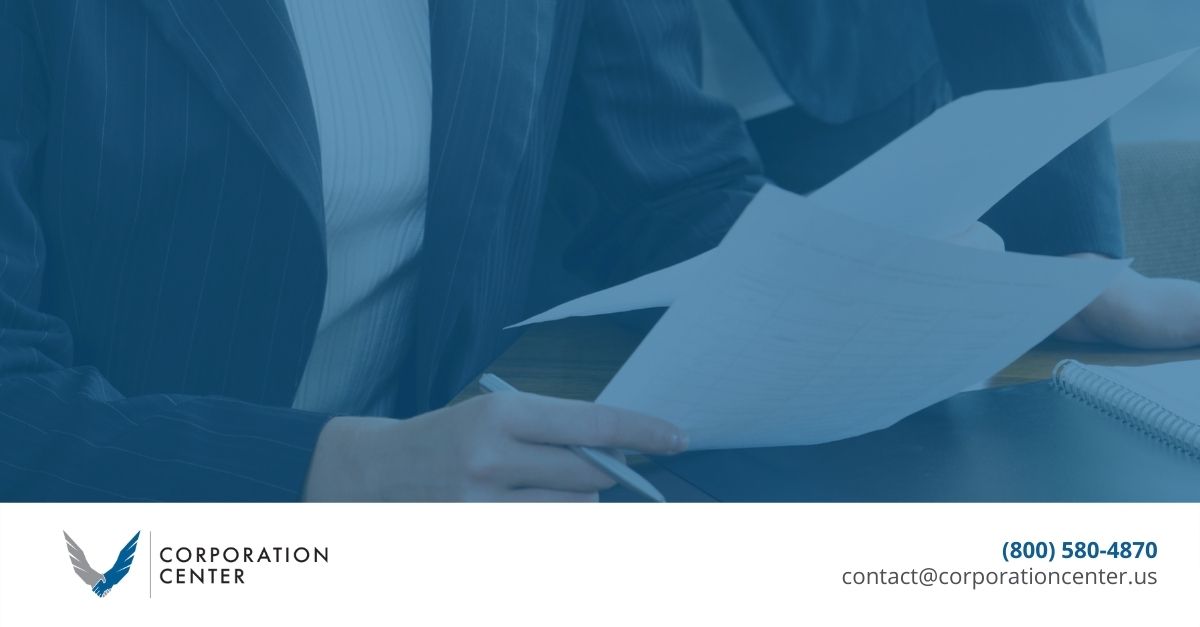 Select The State Where Your LLC Will Be Formed
Now that you've decided on the type of LLC you want to form, it's time to figure out where you'll start your business. This is a crucial decision because it will have ramifications for many elements of your organization, including taxation and liability protection.
You might be tempted to only pick the state where you live or expect to accomplish the majority of your job. However, this can be an expensive error! When selecting a location for your LLC, take into account all considerations, including tax regulations, legal liability protection, and convenience of access, before deciding which state is best for you.
You Can File Your Corporation Forms Online With Us With Our Help
Regardless of your decision, when it comes to putting together the necessary documentation, you may need to dig up some forms from your local Secretary of State's office. You can then fill them out—perhaps with the assistance of a company attorney—and mail them in once you have them. Fortunately, you can complete this activity at the Corporation Center online, as it might be a lengthy and slow process.
We offer a variety of online forms to different business owners in all 50 states. Everything you'll need to start a limited liability company, a limited liability partnership, or an S-corporation is right here. Get in touch with us to learn more about our secure, encrypted, and simple-to-use web forms. Keep on reading for more information and our available online solutions. 
Creating an Operating Agreement
An operating agreement does not bind you to any obligations that are not already imposed by law. It simply states your expectations for how your LLC will work, including any decisions about who will make certain types of decisions, how earnings will be distributed among members, and so on. If you're forming an LLC with friends or family members who have previously collaborated, it's definitely better to have everyone sign off on the agreement.
An operating agreement is a legal contract that spells out the rights and obligations of a company's owners. Operating agreements can be very useful in ensuring that all parties (and their lawyers) are on the same page prior to forming a business.
On a similar note, once you've provided the necessary information, the Secretary of State will provide you with a certificate of good standing. This is significant since it verifies that your LLC has been officially registered and is currently operating. Keep this certificate, as well as any other business documentation, in a safe and secure location. 
All Things Considered…
As we've briefly discussed in this article, the process of establishing an LLC is a delicate process. Depending on how you choose to carry on with the process it might be easier or faster, but nevertheless one must be aware of the requirements. As stated before, here at Corporate Center we have a wide variety of online and secure (Advanced SSL encryption) forms to help you in every step of the way.