According to many company owners, there is a benefit to Incorporating in Delaware. Incorporating in Delaware has various advantages, but restricted liability is the most prevalent one. According to geneseo.edu, having a corporation shields you from personal accountability for most of your company's obligations and claims in the event of legal trouble. As a result of Delaware's business-friendly corporation legislation, more enterprises choose to incorporate there to shield their owners' assets from any litigation against their business. 
Here at Corporation Center, we not only have business-friendly legislation and minimal taxes, but we also have easy-to-complete corporation paperwork. Delaware and Corporation Center is an excellent option when it comes to establishing your firm! You can concentrate on operating your company while we take care of the paperwork. 
To make it easy for you to submit your papers in Delaware or any other county in the state, we provide several choices. Step-by-step guidance is available for whichever option you pick, and we'll be there with you every step of the way to ensure that your company is registered correctly. Incorporating in Delaware using our forms has the following advantages.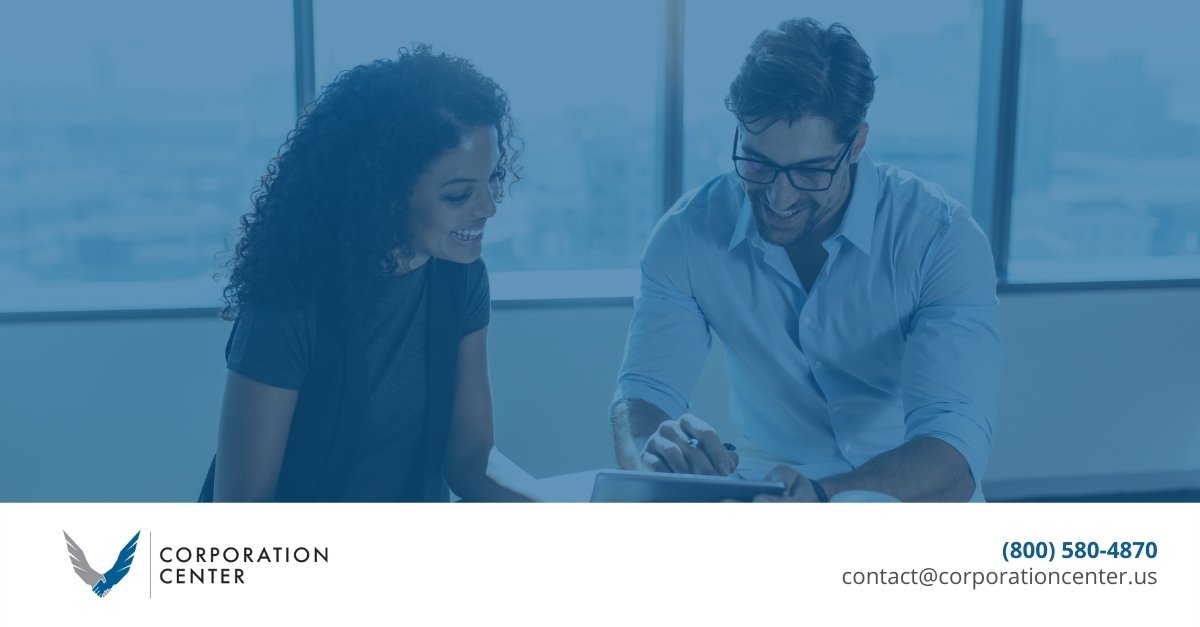 Our Forms Are Easy to Use and Can Be Completed in Minutes
If this is your first time forming a corporation, you probably have many concerns. You may have heard about the benefit of Incorporating in Delaware, but you're not sure how the process works. Online integration can be intimidating, but it's a necessary step. Delaware LLC forms will help you with this process. Once you've entered your company information, all left is to file your paperwork. Incorporating a business in Delaware isn't a simple process. Waiting for our response can be a real pain, especially if you have to read through all the instructions. By answering the most critical questions about incorporation, our forms attempt to alleviate these concerns. So, you may incorporate in Delaware without any difficulty in the United States. If you have any questions about Delaware's first state, please don't hesitate to contact us! With these resources, we'll help you through the process of establishing your own LLC, corporation, or non-profit corporation.
We Offer Reasonable Rates Making It One of The Benefits of Incorporating in Delaware
It is not true that the fact that we provide the most popular service and the most reasonably priced packages is the primary advantage of incorporating Delaware with our help and utilizing our forms. The fact that we are always accessible is the most significant advantage. Because we are a legitimate supplier of incorporation services, you may reach out to us whenever you want with any questions or concerns you might have. 
There are several advantages to incorporating a small company, even though many sole proprietorships and partnerships are how new firms get their start. When you incorporate your business, you remove yourself from personal liability for the obligations of the business. This is one of the most significant advantages of doing so. Although this may seem enticing, paying income taxes can be a nuisance for many people who own small businesses.
We Provide Fast and Reliable Customer Service 24/7
You will have access to our customer support at any time, which is a benefit of incorporating in Delaware rather than in another state. Email and phone contact with our customer support representatives are accessible around the clock, every day of the week. We take these measures to ensure that none of your inquiries or complaints will go unresolved. 
Over the last decade, here at Corporation Center, we have established a reputation for providing exceptional service to our patrons, and we recognize the significance of preserving that reputation. We know that when you have inquiries about incorporation, you want responses as quickly as possible. Because of this, we have created a customer support system that is meant to be as welcoming, productive, and helpful as is humanly possible.
Ability To Use a Delaware Entity for Out-Of-State Operations
When you choose to incorporate your company in Delaware, you are founding a legal organization that does not need to be physically located in Delaware. This legal entity is known as a "doing business as" or "assumed name" in Delaware. By "doing business as an out-of-state" (sometimes abbreviated as OUS), we mean that you can conduct operations in locations other than the state in which your new Delaware company is based. We will ensure that your out-of-state activities are correctly filed and under the several states if you choose our out-of-state service option. This will include us filing the relevant documents with the applicable state authorities on your behalf. There is often no need for further formalities to be carried out, such as holding annual meetings or publishing public notifications.
Anyone wishing to establish a business entity should consider doing so in Delaware. It has never been simpler to form a Delaware LLC with the help of Corporation Center's LLC package. Thousands of company entrepreneurs incorporate in Delaware every year because of this reason. We've done a lot of study on this, so we're confident in the quality of our knowledge. So, we're happy to provide you with the most current incorporation information at an affordable price. In order to learn more about this beautiful service, don't hesitate to get in touch with us at (800) 580-4870 right away.