Are you pondering the advantages of enlisting a corporate processing service for your business? Do you find completing Corporate Documents to be a chore, as perplexing as it is onerous? That's not uncommon by any means. When you want to launch a company, you want to launch a company – not spend the rest of your life dealing with paperwork. That's why when it comes to the critical task of registering your business, working with the right company is paramount. This is precisely why countless individuals have turned to Corporation Center as their trusted partner for business registration.
Easy on Your Wallet and Your Calendar 
Manually filling out forms can be an arduous and time-consuming endeavor, especially if you're grappling with legibility issues, space constraints, or any of the other negatives associated with completing forms by hand. With our online processing, these concerns disappear. We've streamlined the process, highlighting the essential sections you need to complete, allowing you to finalize your forms swiftly. 
Moreover, our site has been optimized for mobile devices. That means that you can fill these forms out at a time (and place) that fits into your schedule. You can do so on your phone after a run, after looking at potential offices, meeting with vendors, partners, and the like. Instead of having to stop everything so you can fill out these forms, you can fill out these forms whenever you have a moment. 
What's more, we maintain full transparency with our pricing—no hidden fees to worry about. Launching your business is challenging enough; our pricing is straightforward and upfront.
Streamlined Accessibility and a Paperwork-Free Experience
Certainly, when you engage with us here at Corporation Center for your documentation, there's a degree of "paperwork" involved in filling out forms. However, the traditional sense of drowning in physical paperwork (as well as keeping it all organized) is, mercifully, left in the past. Instead, all your essential documents are effortlessly stored online. Accessible at your convenience, you can print them when necessary, ensuring your business documents are truly "at your fingertips."
Comprehensive Protection Measures
We recognize that you have numerous choices when it comes to business registration services. To stand out from the rest, particularly in regards to security, we go the extra mile. Each of our documents is meticulously crafted by seasoned professionals, ensuring they cater to our clients' exact needs. Furthermore, our entire platform is fortified with SSL encryption, guaranteeing that your data remains secure. Plus, our team of document processors is at your disposal, meticulously reviewing and rectifying any minor errors.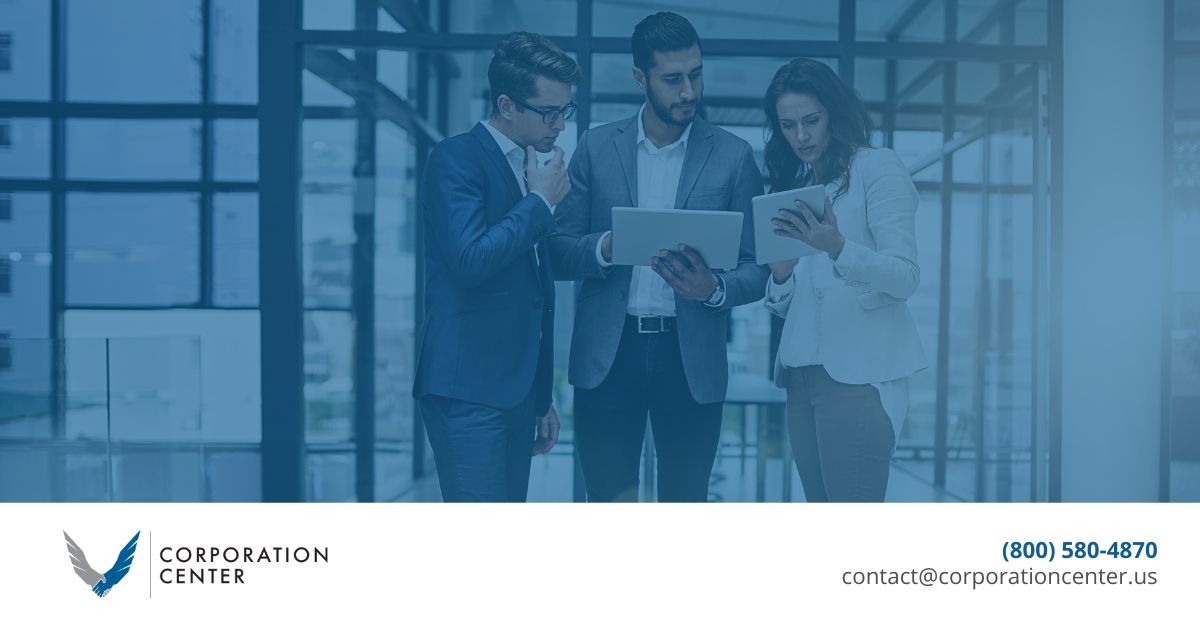 A Trusted Processing Service for Your Corporate Documents
Your dedication, time, and financial commitment to your business are immeasurable. Commencing a business venture is demanding, yes, but in time, it can be gratifying like little else. To provide you, your partners, and your business with the best prospects for success, the documents have to be done right. At Corporation Center, you'll discover a comprehensive array of forms to facilitate your business's ideal commencement. Explore the forms we offer to see exactly how we can support your journey towards entrepreneurial success.