Are you interested in LLC formation, but you're unsure how to get started? You will be relieved to know that an abundance of expert assistance is available to guide you through the procedure. However, choosing the appropriate supplier is essential to ensure that the formation goes off without a hitch and is successful.
You're probably aware of the many financial and legal advantages of establishing a limited liability company (LLC) if you run your own company. Nevertheless, deciding on the most suitable service provider for establishing an LLC might be difficult. How can you be certain that you are selecting the appropriate service when so many options are available? Examine the following advice to assist you in concluding more quickly.
Do Your Research
Do your research to choose the most suitable LLC formation service provider for your requirements. One thing to consider is how long the company formation service provider has been operating. The longer an organization has been around, the better. If the company has been around for a while, it has likely learned the ins and outs of its field and what customers want. A firm that has only been around for a short period and isn't well-established yet poses a risk to your LLC since it might go out of business at any time, leaving your organization vulnerable save for the safeguards you've put in place. It's preferable for everyone involved if you find a lawyer who can provide solid guidance and draft an LLC that can withstand objections and court rulings.
Consider Your Needs for LLC Formation
When searching for a service provider to assist you with your limited liability company (LLC), the temptation to focus just on cost is understandable. But the degree to which the service provider satisfies your requirements should take precedence. Talk to the possible service providers you are considering working with about their experience, how they would organize a limited liability company (LLC), and how they would handle different scenarios that might arise throughout your company's existence.
Ask them in great detail about how they will communicate with you and react to your requirements. It is essential to locate a service provider in whom you can put your faith, someone who will be accessible whenever you have a question or concern and who has a solid comprehension of the challenges you face and the objectives you want to achieve.
Ask Around
If you aren't sure where to start your search, consider asking everybody and everyone you know, including your friends, family members, and professional colleagues, whom you see daily. Do not be scared to inquire about previous work or ask for references! Find out which organizations they have dealt with in the past and inquire about the quality of the human interactions and the overall customer assistance they received from those companies.
You might even want to get in touch with some of the other companies in the area that are advertising their products or services. Not only will this give you an idea of what other companies in the area are using, but it will also allow you to observe how these other companies advertise themselves and interact with customers.
Go with a Reputable Company
It is essential that you carry out enough research before settling on a certain organization to serve as your LLC formation service provider when you are in the market for such a provider. Nearly every state in the union has at least one online company that provides services for forming limited liability organizations (LLCs). According to jstor.org, you need to be cautious to research any group in question before providing any information, even if most of these organizations are genuine.
Several websites provide comprehensive information on a variety of businesses and the services they provide. The website of the Better Business Bureau is an excellent place to begin since it details any complaints lodged against each firm and offers information on how well they address such issues. You may utilize these websites to sort through the noise and locate reputable businesses that provide expert services.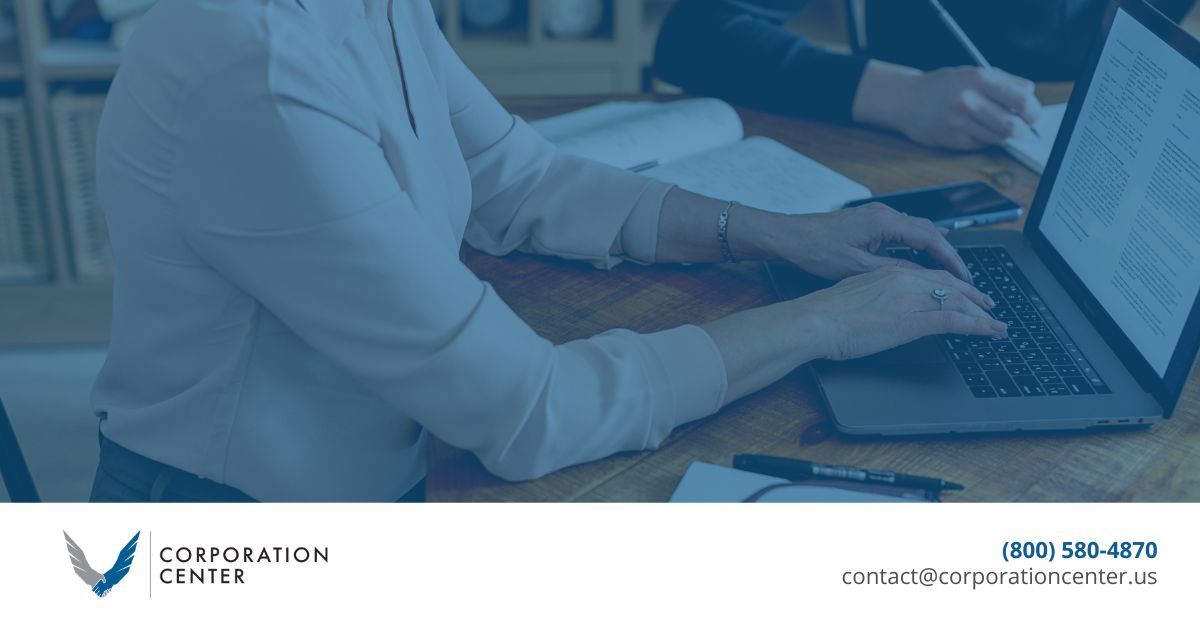 Ask About the Cost of LLC Formation Beforehand
Ensure that the service provider is readily available to address any queries you may have after they have created your limited liability company. You must ensure that they can be contacted simply by email, the phone, and even on social media platforms like Facebook and Twitter. Before you even start organizing your LLC, you should consider how much it will cost.
Certain businesses could provide a free consultation. They will get a wonderful chance to learn more about you and your company's requirements thanks to this opportunity. On the other hand, some businesses charge their customers for this service; this has to be considered when evaluating them compared to other possible service providers. Before you contract with them, you may want to inquire about the costs involved.
We have been in business, and our A+ rating with the Better Business Bureau means you can trust us to do right by you. Finally, you want to make sure your provider is committed to offering high-quality services at affordable prices. The Corporation Center offers both quality and affordability, so give us a call at (800) 580-4870 today!