Are you thinking of starting a limited liability partnership (LLP), but you're unsure what LLP name to give? You're not alone. The naming of your limited liability partnership (LLP) is crucial, and you must be sure you choose the proper one. The name you choose for your company will represent the company and be linked with it in the minds of consumers, suppliers, partners, and possible investors.
When deciding on a name for a limited liability partnership (LLP), a few factors need to be taken into account; fortunately, we have some suggestions that may assist you. Keep reading for some of the best guidance we can offer on choosing the perfect name for your brand-new company! Here are some things to remember while selecting a name for your company that will contribute to its success.
Make Sure the Name is Memorable
The LLP name must be easy to recall. If your prospective clients cannot recall your name, it is very unlikely they will ever locate your business. The worst thing that may happen to your company is if it gets lost in the shuffle or is utterly unknown to customers. Because of this, it is essential to conceive a name that is both smart and memorable to ensure that people will remember it. People will have an easier time remembering who you are if you have a memorable name that is both simple to pronounce and enjoyable to utter. Be sure that it is something you can be proud of since you will use the name to represent yourself. Some companies have gone so far as to engage name experts to develop a distinctive brand.
Make
Sure the LLP Name Is Legal
Whether you want to use a certain name for your business or LLP, you should check to see if it has already been taken. A quick Google search is all it takes to see whether a proposed name has any traction online. Verify that no other brands are utilizing the same name. The fact that none of the results go back to a pornographic website is crucial. You don't want people to assume you're one sort of business when you're another, so be careful about the words you choose in your company name.
After everything is said and done, the effects of an LLP name on search engine rankings are more consequential than any potential legal ramifications, according to brooklaw.edu. Finding out how well your favorite names perform about alternatives that may be more suited is best accomplished via keyword research. You may use the site's keyword or state-based search functionality to find details on companies registered in fifty U.S. states.
Make Sure the Name Represents Your Brand Well
Take care that the name accurately reflects the product or service. Avoid using cutesy or humorous terms if you want people to consider your business seriously. Nothing in the name, including misspellings and derivatives of other terms, should lead buyers astray (like "pre-made" for pre-made items). Your new logo should stand out from the crowd; otherwise, prospective consumers may mistake your site for someone else's.
Avoid making it overly lengthy. You may have heard that a one-syllable name is preferable for a company, but this isn't always the case. The LLP name should be memorable and straightforward to speak; this includes keeping it to no more than two syllables and ensuring it flows well when said aloud. It's more challenging to market anything with a bad reputation, and the public doesn't respond well to them. You want people to think of you as reliable and professional when they hear your name.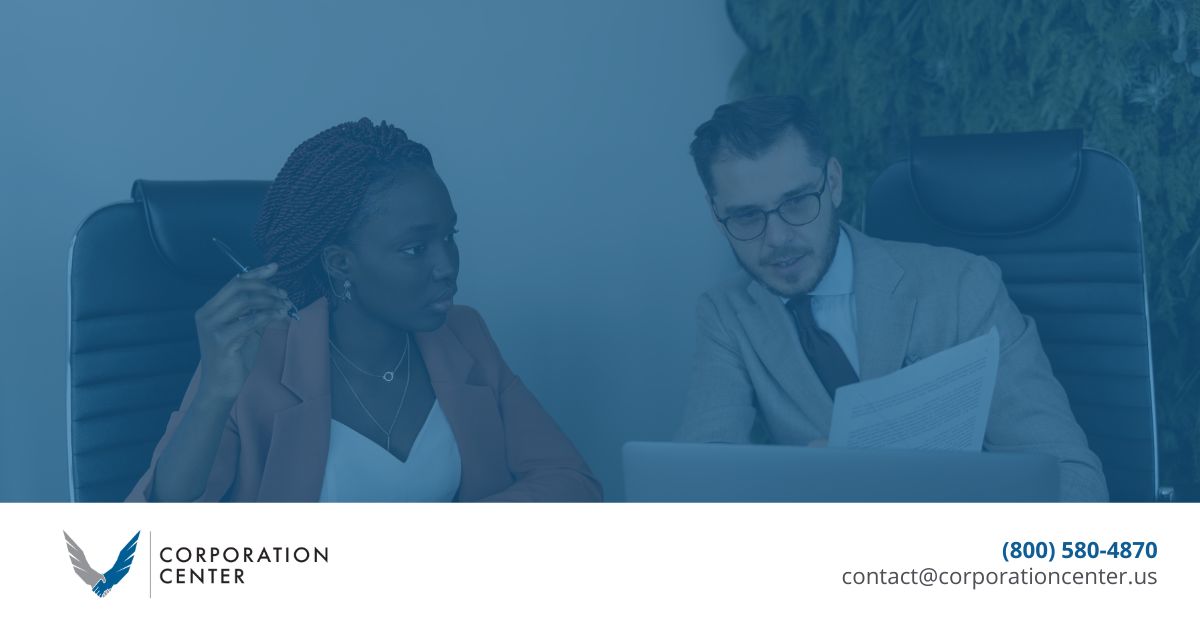 Make Sure the Domain Is Available
Check to see if you can still get the domain. This is of utmost significance if you want to use an extension that is not as widespread since you want to stand out from the crowd. Ensure to think about coming up with a specific term of your own rather than adopting the name of an existing business that can be found on the internet.
When you have a decent concept of what you want your name to be, you can try searching Google for other versions of that name to see if anything comes up that may be mistaken for your name. If you uncover results for other firms whose names sound similar to yours, you should avoid utilizing those same terms in your name so that nothing gets lost in translation.
To keep your business's credibility, you need a powerful name. Your company will obtain credibility and trust with the appropriate name. The correct name might also boost consumer loyalty. Before naming your organization, consider numerous factors. You should have a basic, easy-to-remember name, but avoid being too generic. Call the Corporation Center at (800) 580-4870 for help naming your LLP.