Do you want to establish a new company? If so, you may wish to explore starting a limited liability corporation (LLC). It's an everyday life choice for many individuals to launch their own companies. For others, it's a matter of freedom and the opportunity to do what they love. While some sense a threat, others see a chance to become rich. But the reality is that launching a firm is no simple feat and requires a wide range of efforts. Forming an LLC with the relevant authorities is one of these steps. 
There appears to be a lot of confusion about the best method to handle this and whether or not an LLC formation is necessary. Limited liability companies, or LLCs, provide company owners with many advantages, including protection from personal responsibility and tax breaks. This article will examine the procedures involved in forming a limited liability company (LLC).
Choose a Name for Your Company
An LLC is a fantastic method to stand on your own two feet if you want to go into business for yourself but don't want to be liable for all the debt that comes with being a single owner or a partner in a firm. If this is your situation, you should consider forming an LLC. Starting a limited liability corporation (LLC) is not too complicated, but a few procedures must be completed before the business may be found. One of these things is deciding upon a name for your business. 
When establishing a limited liability company (LLC), you must choose a name for the company that conforms with the state's requirements. This is particularly important if you want to do business under the selected word in locations other than your home state. You are also responsible for ensuring that no one else has already set the same name, since if they have, you will violate the law if you continue to use it.
File Articles Of Organization When Starting A Limited Liability Corporation
Prepare and submit Articles of Organization to the Secretary of State in your state. You'll get a tax ID number, and a public record will be created, making your LLC a legitimate company organization ready to accept payments. The registered agent is the person or entity designated to receive legal notifications and other documents on behalf of the organization (the person who receives legal notices on behalf of the LLC). 
This first filing notifies the public that your company has been formally established and establishes the business's official name. This file may take anywhere from a day to two months to complete and has a different price tag in each state. After submitting articles of organization, you will be issued a charter, which is a formal certificate of formation. Immediately after submitting your articles of incorporation, you must submit your business's name and address to the county clerk in each county where you want to do business.
Determine Your Membership and Ownership
After you have decided who will be members of your limited liability company (LLC), the next step is determining how much ownership each member will have. This is determined by the amount of money each member contributed to the business. It is time to develop a list of officials after you have selected the percentages of ownership held by each member of your organization and which individuals you want to participate in the decision-making process. 
Officers will be responsible for supervising the daily business activities of the limited liability company on behalf of the LLC's owners. Your strategy for running the firm will determine the number and composition of the needed officers. Unless otherwise specified in the operating agreement or articles of organization, officers have no power over the owners or other company members.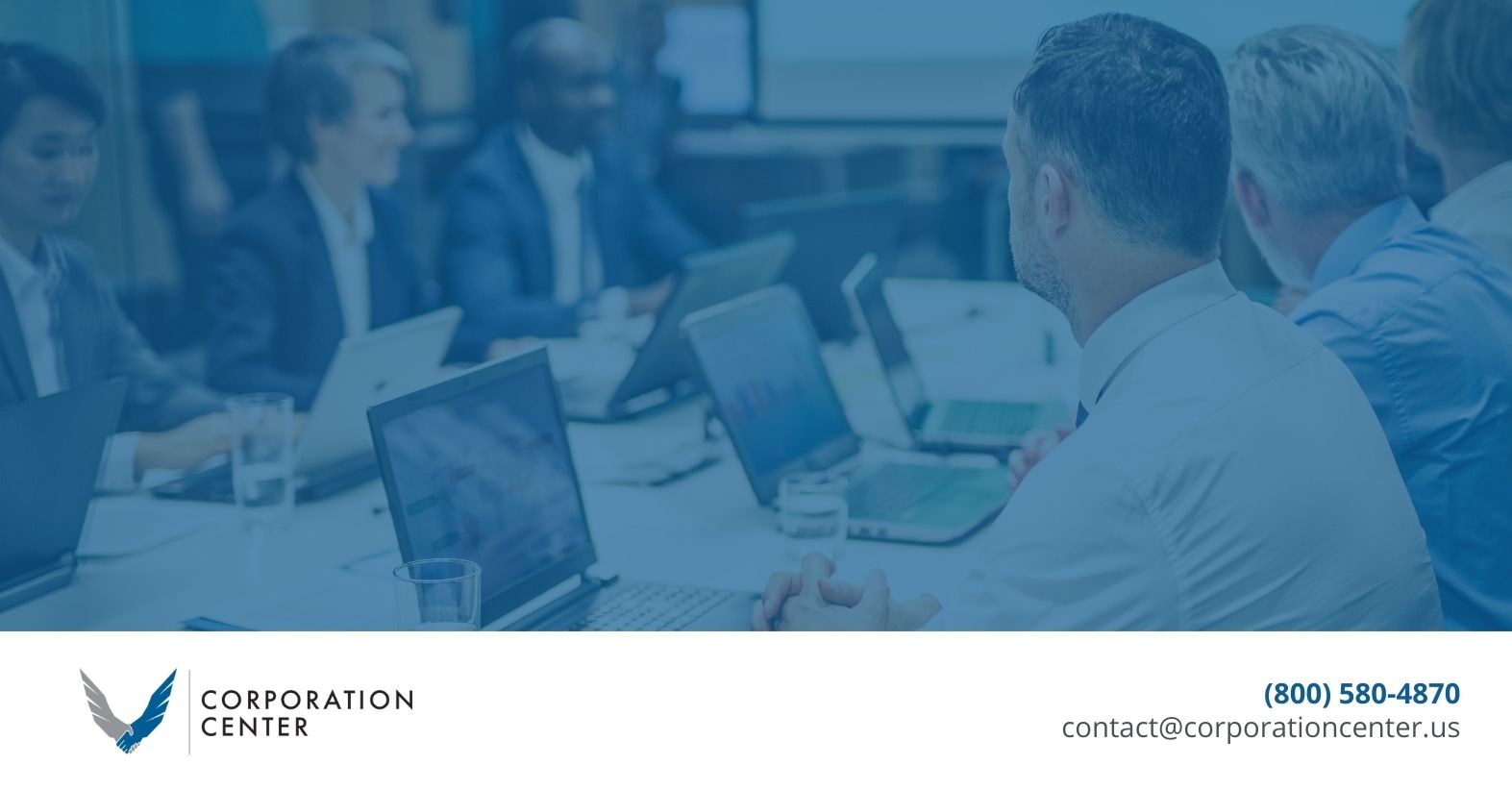 Draft an Operating Agreement
This is the document that contains the regulations that will govern how your limited liability company (LLC) will function. It should include information such as how much each member has in corporate decisions, how new members may be joined, and whether or not members can be expelled for not paying their dues or for other reasons. Make it a requirement that each member of the LLC who possesses interest signs this document. 
You may obtain templates that can assist you with this procedure on the internet. Before submitting the articles of organization to the Secretary of State in your state, you should get the advice of an attorney to assist you in drafting this document if you do not already have a template at your disposal. If you do not have one, you run the danger of finding yourself in a position in which you do not have control over your company's destiny.
Contact Corporation Center at (800) 580-4870 for more information on creating a limited liability corporation. We'll be happy to discuss the various steps involved in starting a limited liability corporation and how our company can help you.