Being a business owner is not for everybody. The stress and demands on your schedule can be a sizable burden. Of course, for all your trouble, you can end up with a profitable enterprise that allows you to be your own boss and provide your own livelihood. If this is alluring to you, you may want to learn a bit about starting a Delaware LLC. By forming your own Limited Liability Company (LLC), you can give your business a legal structure that protects your long-term interests as well as your bottom line. While LLCs are available in all 50 states, there are certain advantages to setting up your business in Delaware.
Known as "The First State," Delaware has a rich history in the annals of the United States. It is also one of the more business-friendly states in the nation. With its Chancery Court–a court system especially favorable to business owners–and its low corporate tax rates, Delaware can be a logical home for aspiring entrepreneurs. If you have done the research and decided that this is the path for you, we can help you form your LLC online.
Why Consider a Limited Liability Company?
LLCs are very popular legal structures for business owners. The reasons for this are typically two-fold. For one, they provide their members with the concept of limited liability. This means that should a bankruptcy or lawsuit occur, members can shield their homes, retirement accounts, and other personal assets. Another draw to forming an LLC is the "flow-through" status you can receive from the IRS. In this formation, profits flow through to the members of the LLC before they are taxed, saving you from essentially paying taxes "twice". 
LLCs are also flexible in their management options. While S- or C-corporations can be fairly rigid in this regard, members can manage an LLC on their own, or opt to hire others for this task. There are some reporting requirements for an LLC, but generally speaking, the paperwork resulting from this business structure is minimal.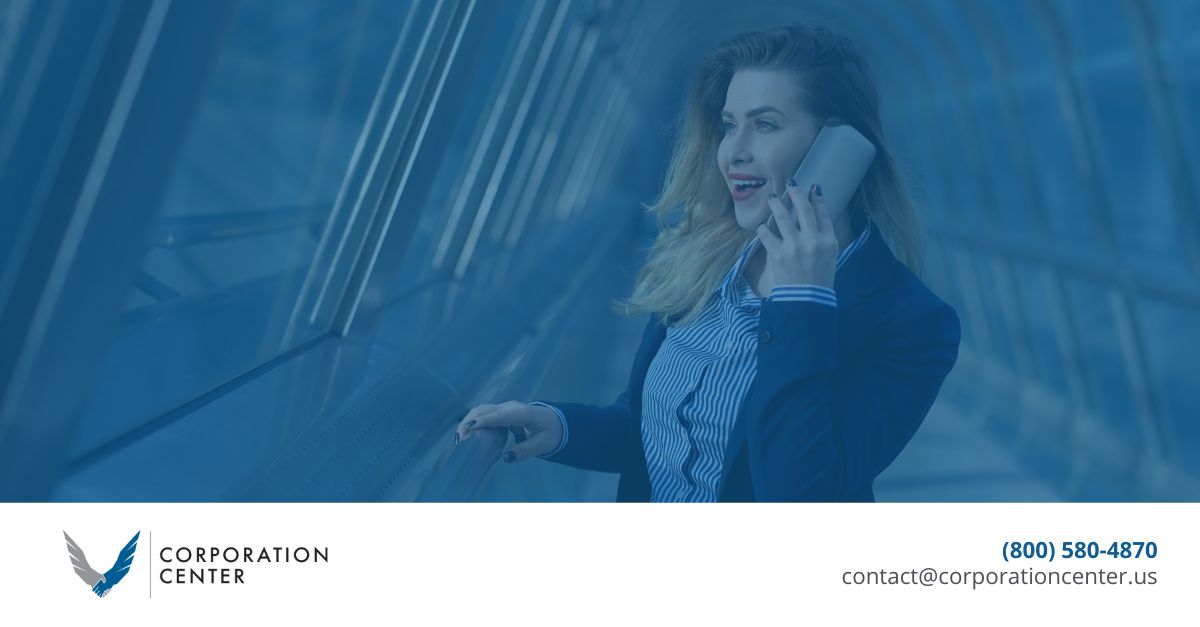 Starting a Delaware LLC: Processing Paperwork Online
Before you can process your LLC paperwork in Delaware, you will need to handle some preliminary matters. First, you will need to select a name for your business that is unique from those already registered in the state. Next, you will need to appoint a registered agent, which is the individual responsible for receiving service of process on behalf of your business (they must have a valid Delaware address). 
With those pieces in place, you can file your Certificate of Formation of Limited Liability Company. This document is processed with the Delaware Division of Corporations. In this form, you will be prompted for some basic information about your business, its members, as well as your registered agent. 
At Corporation Center, we can help you take care of this online in just a few easy steps. By using our easy-to-fill web forms, you can form your Delaware LLC quickly and comprehensively. If you would like to learn more, email us today, or visit our FAQs page.