What exactly are you looking forward to? Corporation Center is the place to go if you operate a company in Delaware and seek an effective and economical method to handle corporate paperwork. Everything from issuing stock certificates to completing annual reports is something that we can assist you with Delaware corporate documents. In addition to this, our cloud-based document management solution makes it simple to get started.
There has never been a simpler time to complete corporate documents for a Delaware company. A limited liability corporation (also known as an LLC) in Delaware is an advantageous type of business. As the owner of a company, it is critical to ensure that your limited liability company (LLC) is in good standing with the state of Delaware. Outdated corporate papers may create difficulties with corporate compliance and put your LLC at risk of significant legal obligations if you don't update them regularly. There is a straightforward method available for staying current on Delaware corporate documents to one's relief. The following is a list of the different ways in which you may handle papers about Delaware corporations using Corporation Center:
We Provide Fast and Accurate Service
We know how critical it is to get your certificate of incorporation as quickly as possible. A member of our team is always available to answer any queries or provide real-time updates on the progress of your project. In addition, you may log in and monitor your progress in real-time. Incorporate in Delaware, register a foreign business, alter your non-stock corporation in Delaware, submit an annual report, or get any other help with corporate filings; our helpful team is here to help. We're open seven days a week for your convenience, and our service is quick and accurate. As a result, we don't make promises we can't meet and focus on providing just the most essential services, which are within the financial means of the majority of small business owners. We believe in offering our consumers high-quality services for processing Delaware corporate documents at reasonable prices as a company. We'll take care of your Delaware LLC creation or Statement of Information filing as fast as possible.
We Have Extensive Knowledge and Experience in The Legal Field
Processing the documents for your Delaware corporation can be a tedious and time-consuming process. Therefore, why not allow trained experts to handle it for you? Has your company reached a point where it no longer needs the platform provided by Corporate Center for online incorporations? Do you require the assistance of a registered agent in addition to using an online incorporation service? If all of these Delaware corporate documents are starting to feel like a burden, there is no need to stress because the Corporation Center is here to assist you. We bring a wealth of knowledge and experience to the table in the area of law. Our knowledgeable staff will be able to help you with any requirements that you may have, including the formation of a business and the provision of back-office services, as well as the preparation and submission of Delaware corporate documents.
We Offer Competitive Rates
When starting a company in Delaware, business owners often get confused about the costs of creating a corporation and using our services. People in Delaware often question whether they may save their expenses by processing their paperwork online rather than going via an attorney. The reality is that because the filing price might vary from one instance to another, it is difficult to pinpoint a set rate that will apply to everyone. Corporation Center can finish processing any Delaware corporate documents in less than 20 minutes and charges a fixed amount for each one. This means there are no hidden costs and our prices are lower than our competitors.
We Are Always Up-To-Date on The Latest Changes in Corporate Law
Corporation Center is a Delaware corporation's sole provider that combines our cutting-edge cloud technology with seasoned legal research experts' years of experience. As a group of over 20 full-time employees, we're well-versed in Delaware business law. This means that our knowledge of the Delaware General Corporation Law (DGCL) and how new legislation will impact your corporations is extensive. To support your ongoing compliance programs, we keep up-to-date on new corporate laws, including the annual amendments to the DGCL. As a result, we can always provide you with readily available legal information. We can offer you many other valuable resources, such as customized business forms and unique online reports, that can help streamline specific processes and allow for more productive use of time.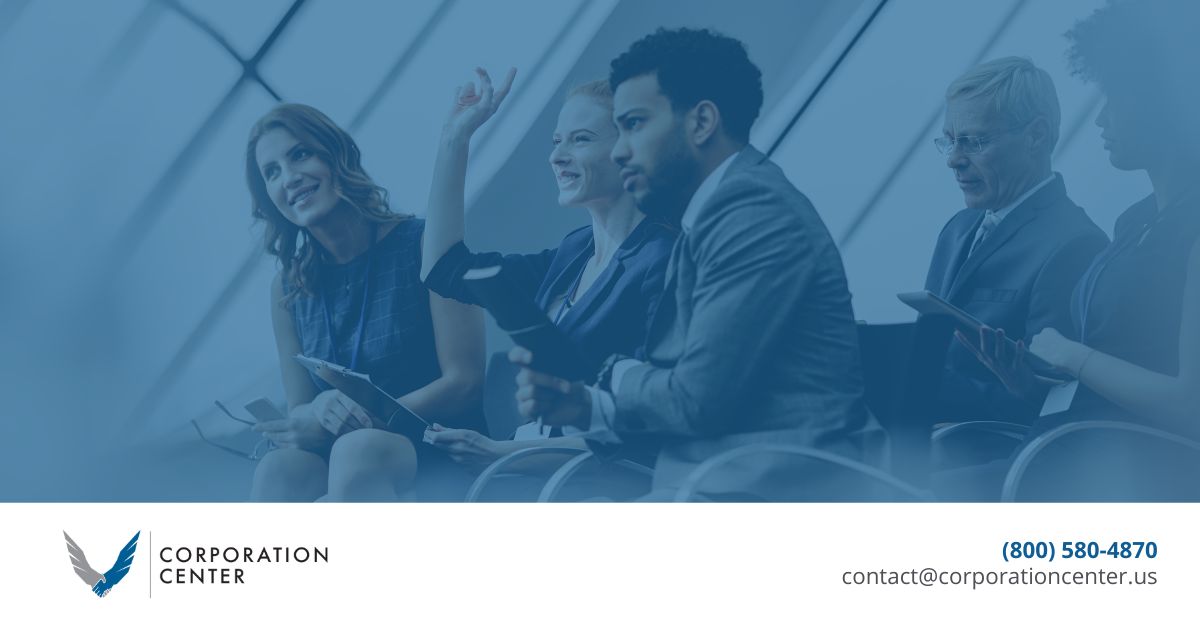 We Have a Secure Online Ordering System
Ordering Delaware corporate documents using our online ordering system is meant to be as simple and quick as possible. You will no longer be required to make sense of the obscure legal jargon, and you will be able to finish your order in minutes. If you have a lot of last-minute orders, you might benefit from using an online ordering system. Customers will be able to "click and cart" all of their orders in one location instead of having them written down on bits of paper dispersed across your office. Corporation Center is a straightforward and user-friendly online ordering system that functions as a one-stop shop for all of your urgent processing requirements. As a result, you may save a significant amount of time and improve the overall organization of all procedures. Imagine that you won't have to worry about taking client orders over the phone, entering customer data into your computer, photocopying the papers, or using a courier service.
If you're looking for a way to process your Delaware corporate documents, rest easy knowing that Corporation Center can assist you with your service needs. To learn more about our experience, call us at (800) 580-4870 today.