Are you interested in incorporating your business into the state of Delaware? In such a case, you will require various vital papers to complete the process of incorporating your business online. This blog article will provide an overview of the most important incorporating documents you need to finish the procedure. We strongly suggest that owners of businesses give this material a close study and get in touch with our staff if they have any queries about it. 
When it comes to getting a new company off the ground, many moving parts need to be managed properly. Choosing the appropriate form of business organization and submitting the required documentation to the relevant state agency are two of the essential steps. In the state of Delaware, there are a variety of paperwork tasks that may be performed online. The following is a list of papers that may be filed online in the state of Delaware.
Certificate Of Formation
A company may be legally established by incorporating documents such as a certificate of incorporation. It is used to establish a new commercial endeavor, whether a small company, a family-owned enterprise, or any other cause that necessitates an LLC. Some examples of new commercial ventures include: The state of Delaware is known as the "capital of incorporation" in the United States. This moniker stems from the state's long tradition of being the only location in which legally compliant businesses may be established. Other jurisdictions, such as Delaware, have made it easier for individuals to incorporate their businesses by providing an option for them to do so online according to delaware.gov. This will save you money on legal bills; however, it also means that you must be aware of whether or not you will be incorporating your business in your home state.
Certificate Of Authority
You need to submit this paperwork with the Delaware Secretary of State to have your company formally registered as an LLC in that state. Even though it's a very simple procedure, you must check out all of the prerequisites before you go through with it. In order to obtain a certificate of authority (C/A), you will be required to fill out a form that asks for some essential information about your company and your social security number. It should take around two weeks to complete everything, but you shouldn't be shocked if it takes longer than you anticipated. You will get an email including the paperwork you must submit to the state Secretary of State's office after the Certificate of Authority has been authorized.
Annual Report
Your corporation's existence is brought to the general public's attention via the Annual Report. It contains the names and addresses of the directors, officials, and shareholders of your company, in addition to other relevant information to your business. Both local and international businesses can make use of the service. Submitting an Annual Report will not incur any fees on your part. It is created using the same technology to generate a Certificate of Amendment or a Certificate of Incorporation; therefore, it may also be considered a legal document.
The Annual Report must be submitted no later than one year following the date of incorporation or the date on which a name or address change becomes effective, whichever comes first. You are free to submit your return at any point throughout that year; however, we strongly suggest that you submit your return during the period that corresponds to the conclusion of your company's fiscal year.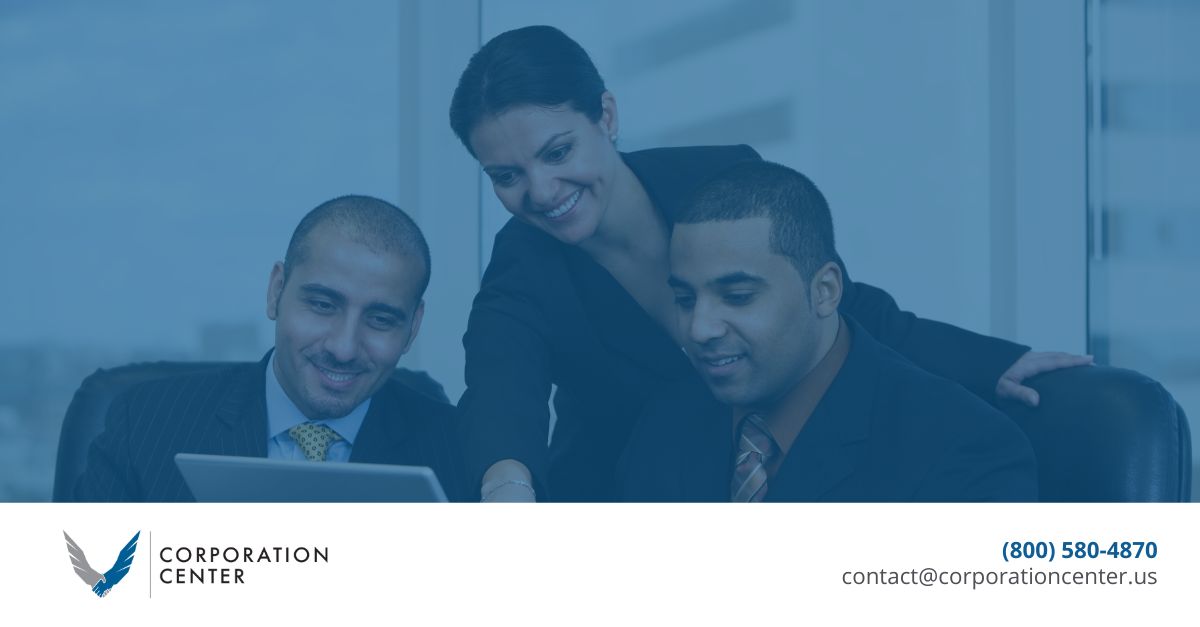 Incorporating Documents Such as The Initial Report
Filing an Initial Report, a brief document to register a new business, is one way to keep the legal process straightforward and straightforward. If you are intent on doing so, the first step is to collect the necessary information, which includes the following: When you've finished gathering all of this information, you can start working on filing your report. To begin, you must establish yourself as a Delaware Registered Agent. This individual will be in charge of handling the reception of legal documents on behalf of your company. This can be your name, but it's better if it's someone else's, such as a lawyer's or a colleague's—you don't want to have to deal with the hassle of having legal documents sent to you instead of the owner; of the business!
The Corporation Center is Delaware's main business registration service. There are some incorporating documents that they can process online, including the incorporation certificate and the schedule of authorized shares. For other documents such as minutes, resolutions, and amendments, you can still process them in person or via mail or fax. You should contact them for more information at (800) 580-4870.