The way a business is constructed becomes crucial, starting from its foundation all the way through its constant evolution and growth. In some circumstances, establishing a limited partnership makes sense since it provides several advantages that business owners may find desirable. You will be glad to hear that a limited partnership application is available online if you should find yourself at this lucky crossroads. If you're familiar with the business world, either as an employee or a business owner, you're probably used to handling paperwork. Creating a limited partnership has its own bureaucratic regulations, which might differ from state to state, as you can certainly have guessed. You can choose the best type of structure for your business with the necessary knowledge about what to expect while founding your partnership and how to finish your forms online.
Limited Partnership (LP)
Both general partners and limited partners are included in the limited partnership. With limited liability protection for some partners, this company structure can be compared to a mix between a corporation and a general partnership.
As far as limited partner responsibility goes, limited partners are exempt from personal liability for commercial obligations since their personal assets are kept apart from the company's assets. Their liability is capped at the amount they invested in the LP.
A general partner with unlimited liability must make up at least one of the partners. Additionally, a limited partner must also be one of the partners too. For this partner, his investment is limited as part of their limited liability structure. Limited partners don't take on managerial responsibilities. The daily operations are managed by the general partners.
With a limited partnership application, the general partners are personally liable for the commitments and obligations of the company, which exposes them to higher liability in the event that the company is harmed, even by other partners. Theoretically speaking, general partners have the most influence over how the company is run.
Use Our Website to Locate Your State and Applications.
After choosing a location for your company's headquarters, you need to start managing the necessary documents. Browse our website's safe and user-friendly interface to get started. There are dropdown options for each of the 50 states. You will be directed to a unique form where you may provide some important details about your company after choosing the state you choose. Although there are some minor variations within each state's form, there are some common details that are shared with all states, such as the title of your company and your business's mailing address. Additionally, you'll have to provide general information about the LLC's members and information on how to reach your registered agent.
Furthermore, we understand that you must complete paperwork, including sensitive information while incorporating an entity like a company. Because of this, we use SSL encryption, the highest form of protection currently available. Visit our website right away to start your business.
Tax and Income Considerations
In a limited partnership application structure, the general partners are exempt from paying self-employment taxes, while the general partner is compelled to do so on money received from the business. On the other hand, for example, in an LLP, each partner is responsible for paying self-employment taxes on his part of the business's profits and losses. Furthermore, after general partners have gotten their share of corporate profits, limited partners receive money from the corporation. In contrast, in an LLP, each partner shares in the company's revenues and losses in proportion to their ownership stake.
Legal Experts Create Corporation Documents
You can never be too cautious when it comes to your corporation's paperwork. Everything needs to be completed accurately to avoid even the chance of getting in trouble with the powers that be. We are aware of that. As a result, all of the documentation at the Corporation Center is written by qualified attorneys. They are aware of the law and what you require. We don't think that simply because you need to fill out a form, you should have to pay a lawyer exorbitant fees. You can obtain the appropriate legal documents for your specific circumstance right here on our website.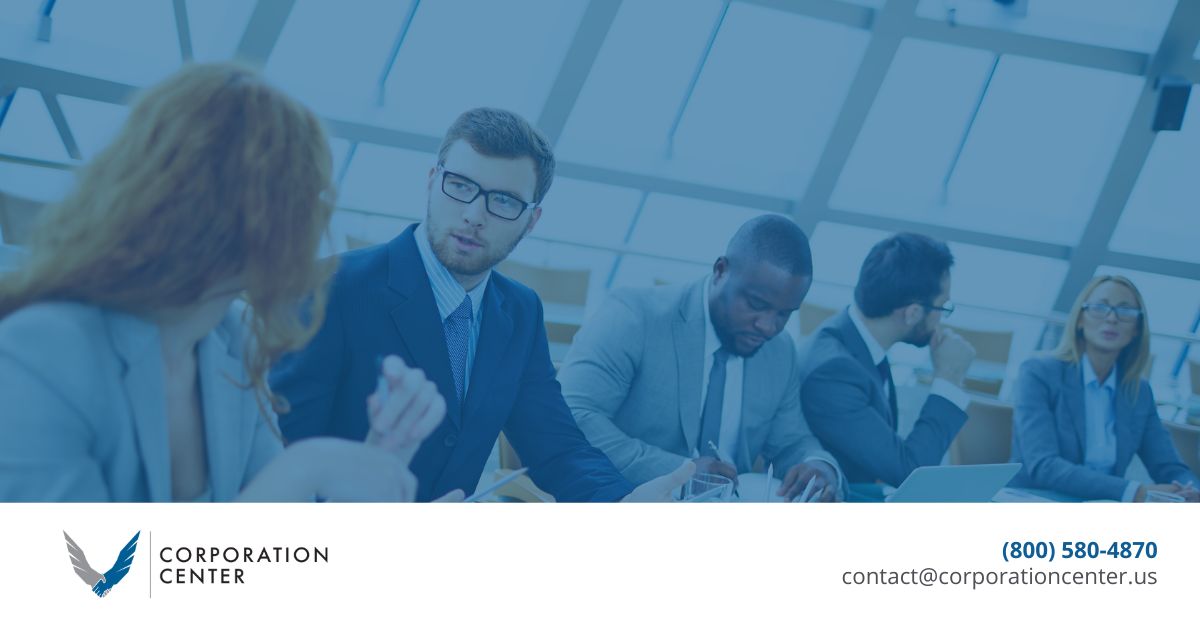 With Our Assistance, File All The Corporation Forms You Need Online
When the time comes to put together your articles of incorporation, you might need to locate certain paperwork at your neighborhood Secretary of State's office. Once you get them, you can fill them out (perhaps with help from a company attorney) and send them off to be processed. Fortunately, you may also complete this at the Corporation Center online, as that can be a laborious and slow process.
We provide a wide range of online applications to entrepreneurs in each of the 50 states. We can help you create a limited liability corporation, a limited liability partnership, or an S-corp, depending on your needs. You can quickly and securely file your articles of incorporation by using our simple forms and SSL-encrypted website. Contact one of our qualified representatives right away to learn more.