Have you spent too many years of your life working to improve someone else's revenue? Is it time to finally venture out on your own and create your own business? If so, you have a fair amount of planning and hard work ahead of you. You will first need to identify the objective of your organization and create a business plan. From there, you can get to work on hiring a team and locating office space. In these early days of your new venture, you may also think about how you want to legally structure your business. Limited liability companies (LLCs) are a popular choice among entrepreneurs, and you may find it prudent to learn how to start an LLC company of your own.
In your time as a professional, or even as a customer, you have probably noticed that the letters "LLC" follow the names of quite a few businesses both small and large alike. The reason for this is that LLCs are relatively easy to set up, require very little in the way of maintenance, and offer a number of valuable incentives.
What is a Limited Liability Company?
In simple terms, a limited liability company is its own legal entity. As a business structure, it affords its members (owners) the protection of limited liability. This means that in the unfortunate event that the business goes bankrupt or is subject to costly lawsuits, the members of the LLC will be able to protect their personal assets. As this mitigates quite a bit of the inherent risk involved in starting a business, LLCs have a powerful draw.
In an LLC, you will also receive "pass-through" status with the Internal Revenue Service (IRS). This means that profits earned by your business are not subject to taxation until they "pass-through" to the members of the LLC, who then pay personal income taxes. This is a considerable incentive that effectively prevents you and your business from being taxed "twice."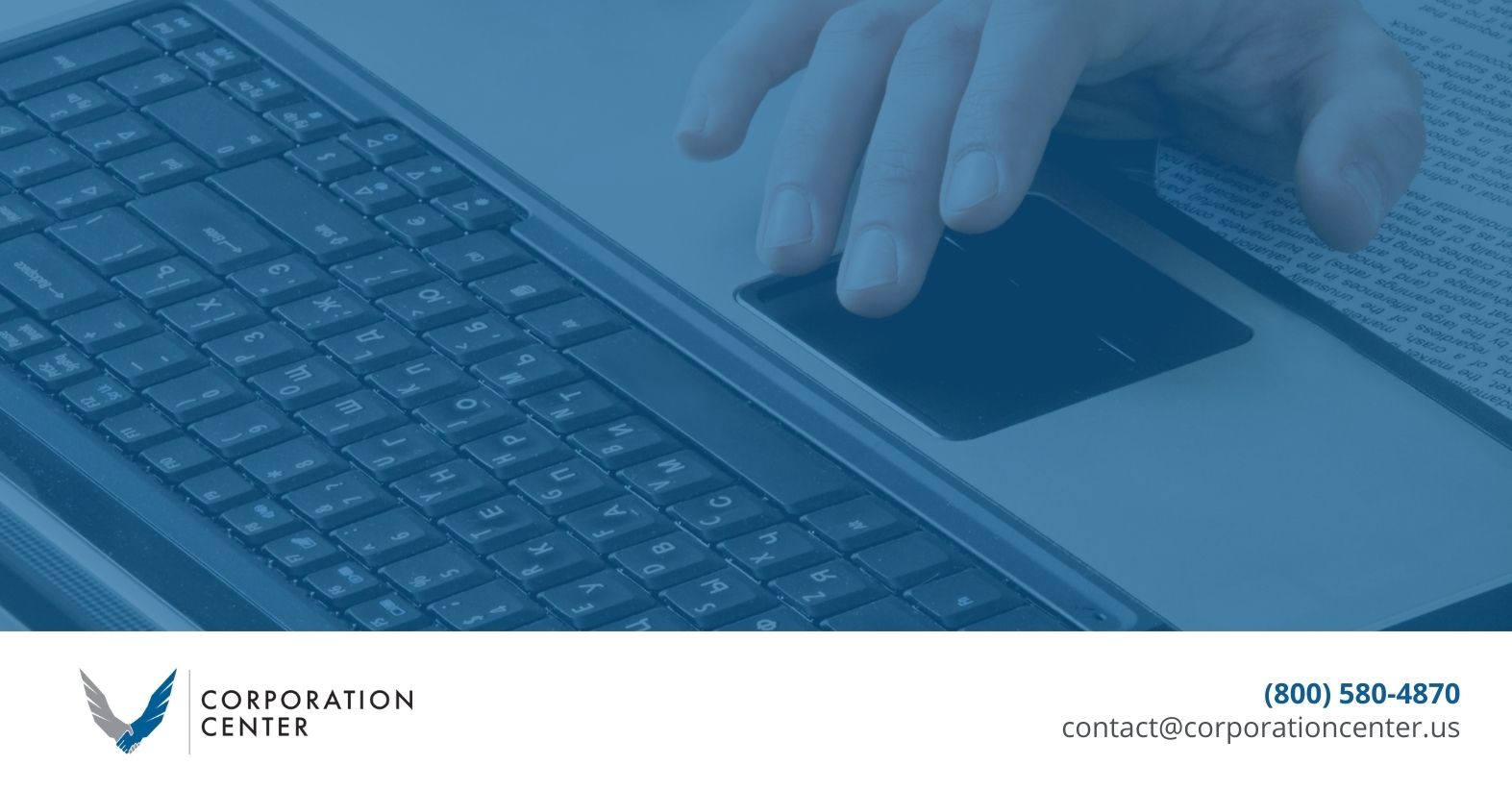 How to Start an LLC Company Online
While each state will have its own rules and requirements, the process of forming an LLC is generally pretty standard. In nearly all states, you will need to choose a name that is unique and not deceptively similar to other registered LLCs. From there, you will need to draft what is usually called "Articles of Organization." This document will need to include some relatively basic information about your business, its members, and its registered agent. A registered agent handles all tax, government, and legal correspondence on behalf of the LLC–some businesses opt to use in-house legal counsel for this, though it is not required.
While you certainly have the option to draft these documents by hand and mail them to your Secretary of State's office, there is an easier, online solution. At Corporation Center, we have online forms for creating LLCs in all 50 states. Using our SSL-encrypted web portal, you can process your forms in just a matter of minutes. To learn more, visit our helpful Frequently Asked Questions page, or contact us by phone or email today.