For aspiring business owners, in many ways, California is an ideal destination. Aside from the tremendously pleasant weather and scenic coastal views, it is also a major hub of commerce in the United States. In fact, the state economy of California is the largest in America, with an annual gross state product (GSP) of more than $3 trillion. That number also makes California's economy larger and more robust than many countries in the world. From the tech giants in Silicon Valley, to the booming entertainment industry in Los Angeles–and all the smaller businesses in between–California remains an entrepreneurial haven. If you are looking to boost your revenues in the Golden State, learn how to set up a corporation in California.
While every corporation is a business, not every business needs to be a corporation. Deciding to incorporate your business must be the culmination of a significant amount of research. If you have done your due diligence and have decided that it is time to file your articles of incorporation, you are going to want to familiarize yourself with what that process entails.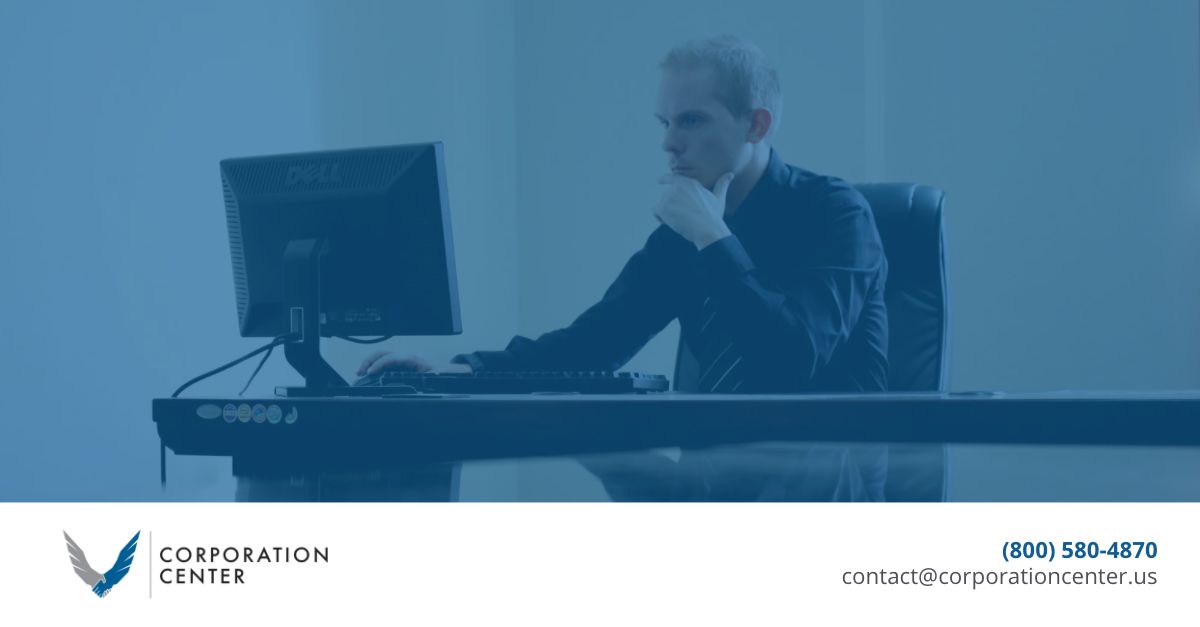 Why Learn How to Set Up a Corporation?
Your business may have started as a small hobby. Maybe it was something you did on the side, out of your garage or in your spare time. If you have been fortunate, and your business has blossomed into a profitable enterprise, you may want to consider filing articles of incorporation.
The reasons to do this are many, but first, you may want to understand what a corporation is. In very simple terms, a corporation is its own legal entity that is separate from those of its owners. Under California state law, a corporation has many of the same rights and privileges as individuals. A corporation can own assets, take out loans, enter contracts, lend money, and hire employees.
A key benefit to incorporating a business is establishing limited liability. What this does is ensure that a company's owners are not responsible for the business's debts. While you certainly do not plan on the failure of your business, in the event that it does happen, having limited liability in place can shield you from absorbing staggering levels of debt.
Understanding California's Specific Requirements
So, you may be wondering: what does California specifically require in order to set up a corporation? Well, your first order of business should be to select a unique name for your corporation. This must not match or be too similar to any current corporation names in the California Secretary of State's registry. You can check your desired name's availability by using the state's online database, or by sending a letter of inquiry to the appropriate state office.
You are also going to want to appoint an agent for service of process. This person's role is to accept legal papers on behalf of your corporation in the event that it is sued. This is mandatory in the state of California. You will also want to make sure you are completely in compliance with the California Franchise Tax Board (FTB). Having your tax records in good order is compulsory to the financial health of your business. 
Finally, you need to file your articles of incorporation. This can be done by filing a Form ARTS-GS, also called an Articles of Incorporation – General Stock form. This form should start with some basic information, such as your name, address, phone number, and email address. It will also prompt you for your corporation's name, business and mailing addresses. You will then be asked to list your registered agent. Along with some other pertinent details and the requisite fee, you can mail this document to the Secretary of State's office and fully incorporate your business.
File Your Articles of Incorporation By Using Our Website
If your business is successful to the point where you are curious about drafting articles of incorporation, your time is likely scarce. There are fewer things in this world more time-consuming than owning and operating your own business. Be honest, you would prefer to spend your time looking for new and innovative ways to maximize revenue, rather than filling out mountains of paperwork. Not to mention, a busy entrepreneur like yourself is unlikely to have the spare time needed to go stand in line down at the post office.
Fortunately, that's where we come in. At the Corporation Center, we are a private service that specializes in helping business owners such as yourself. Take a moment and browse the navigation on the left-hand side of our website. You will find that we offer business forms for California and every other state in the U.S. If you are looking to file your articles of incorporation, using our easy-to-fill online form can allow you to complete the process in a matter of minutes. To learn more, contact us today.