A partnership is one of the ways a company structure enables two or more business owners to collaborate on a single project. However, not all partnerships are made equal; in fact, there are a number of distinct sorts of partnerships, and each one performs somewhat differently. A limited liability limited partnership, or LLLP, is one of four business entity kinds. When starting a new business, it is really important to consider what kind of business entity you'll create. If you're wondering how to form an LLLP, you've come to the right place. 
After all, the tax consequences, legal recognition in your state of operation, and protection of your personal assets as a business owner all depend on such critical decisions. Additionally, you will need to determine your target market and how best to promote it. In addition to those things, you should look for office space and make crucial team personnel decisions. 
Limited Liability Limited Partnership for Beginners
One or more general partners and one or more limited partners make up a Limited Liability Limited Partnership (LLLP). The general partners run the company and are equally responsible for both its gains and losses. Limited partners are entitled to a portion of the company's profits, but their losses are constrained to the amount of their initial investment. Ordinarily, limited partners are not involved in the day-to-day management of the company.
In simple terms, a limited partnership's main goal is to enable people to invest their money in a firm without actively managing the business and without risking more than the amount first invested.
The primary distinction between a Limited Liability Limited Partnership and a Limited Partnership is the limitation of the general partners' vicarious liability in a manner similar to how registration as an LLLP restricts the general partners' liability in a general partnership.
Liability Coverage in an LLLP
Different business entity categories have access to various forms of liability protection. When deciding on a legal entity for your new company, this is an important issue to take into account.
For instance, certain structures offer limited liability protection from claims and debts, ensuring that the business partners won't be held personally liable for the litigation's financial results. This is crucial for the protection of all types of assets, including liquid and fixed assets.
The general partner (or partners) of an LLLP is not personally liable for any of the company's obligations, including debt. (The exception to this is that the partnership may have other documents, such as debt covenants, set up that could preempt this. However, this is not typical, and you will know if you have established one of these or similar contracts.) This liability protection is a key characteristic that sets LLLPs apart from other business structures. In contrast, LPs demand that a general partner assume unrestricted liability for the partnership's obligations.
Creating a Limited Liability Limited Partnership
The prerequisites in order to form an LLLP differ from state to state, as they do for any sort of corporate entity. To find out what is necessary in terms of documentation and filing, feel free to browse through the Corporation Center's website.
You should also confirm that the jurisdiction in which you wish to conduct business accepts LLLPs, as not all states do. For instance, if you want to form a firm in California, you should know that LLLPs are not permitted there. These entities are recognized by almost half of the US states, though.
Either your state will provide detailed instructions on how to establish an LLLP directly, or you will need to first establish an LP before applying for general partner liability, which will convert your company to an LLLP. Whether you start as an LP or file directly as an LLLP, there will be a charge to establish your company entity. As you may anticipate, this will differ from state to state as well.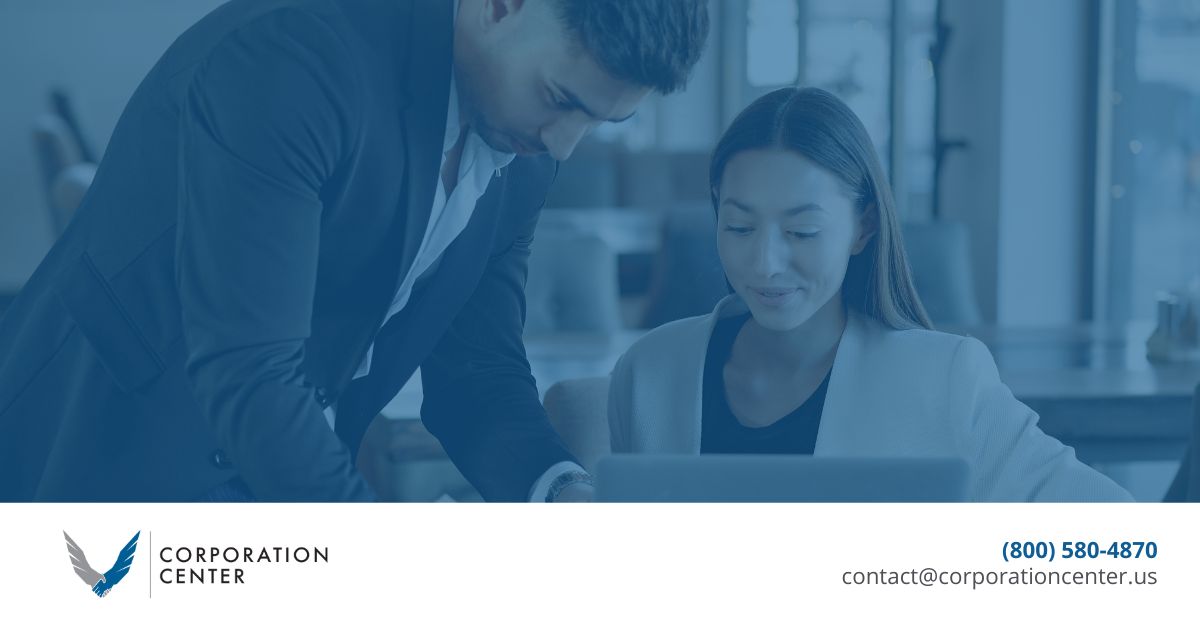 From Anywhere, File Safely and Securely
At Corporation Center, we don't think people who want to form any type of partnership or other comparable entity should have to struggle through tons of paper forms, constant trips to the post office, and waste of valuable time. Taking that into account, we completely redesigned our website. Whenever and wherever you're connected to the internet, you can submit the necessary forms through our online secure and encrypted form system. We recognize that you must complete and manage classified paperwork, including sensitive information while incorporating an entity like a company. Because of this, we use SSL encryption, the highest form of protection currently available. Visit our website right away to start your business. Please visit our website or talk to one of our trained customer assistant personnel for more information on how to form your LLLP.