As a business owner, you are no stranger to tackling piles of paperwork. Between vendor invoices, payroll documents, lease agreements and more, it probably feels like you are always filling something out or adding your signature somewhere. Understandably, this sort of work can occupy large swaths of your time. If you are curious about how to establish a Limited Liability Company (LLC), you may be anticipating additional time spent filling out forms. While this will be required to a certain extent, there are easier pathways to forming an LLC online, and Corporation Center can help.
Choosing how you structure your business is an important decision. Beyond day-to-day operation concerns, there can be lasting financial and legal impacts that come with the designation you ultimately select. LLCs are generally popular among business owners because their benefits can greatly outweigh their disadvantages. If an LLC suits your business goals, learning how you can set one up is a valuable piece of knowledge to have.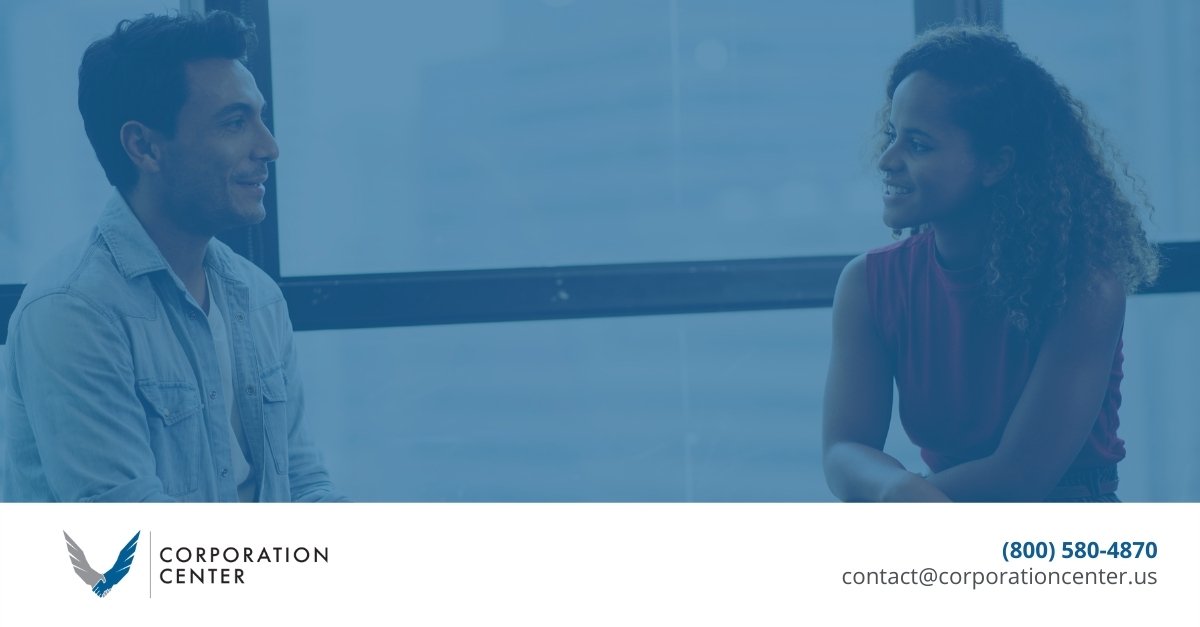 Selecting a Name, Registered Agent, and Location
Before you can get started on forming an LLC, you will need to select an appropriate name for your organization. Each state will have specific rules on what is required, but in general, you should be prepared to choose a name that is unique from other existing LLCs in your jurisdiction. You may also be required to have the words "Limited Liability Company", or a suitable abbreviation in your business's name.
You will also want to designate a registered agent for your business. This individual will be responsible for receiving all service of legal process documents, as well as government and tax correspondence. Many businesses opt to use in-house legal counsel for this role, though it is not typically required.
Where you choose to form your LLC is also important. Though they are available in all 50 states, LLCs can have different tax implications depending on their locale. Most commonly, businesses will form their LLCs in the state where they are primarily conducting their transactions, though there are circumstances where it makes sense to form an LLC in a more business-friendly state.
Completing Your Articles of Organization
Once you have all of the necessary pieces of information in place, and all of your potential LLC members are on-board, you can begin completing what are called "Articles of Organization". This document will need to be submitted to your state's Secretary of State office for processing. 
You can opt to use a pre-made template, or draft this form on your own (perhaps with the aid of a lawyer). Once completed, you can mail it to the appropriate location for processing. It can vary from state to state, but this document will ask for some basic information about your business, registered agent, and the members of your LLC.
How to Establish a Limited Liability Company Online with Our Help
If you would like to cut down on paperwork and trips to the post office, why not work with us at Corporation Center? We offer easy-to-complete forms to create LLCs in all 50 states. We also offer web forms for LLPs, C-corps, and much more. To learn more about how we can help you, contact one of our customer service representatives today.