One of the great things about entrepreneurship is that it allows you to be the master of your own destiny. You can choose the path of your business–what service will you offer? What product will you sell? Which types of clients or customers will you aim to serve? You can also decide who you will bring on board to work with you, and where you will locate your business. In owning your own enterprise, you can get out of it what you put in–in other words, with some hard work and long hours, you can financially liberate yourself from working toward someone else's bottom line. If you are exploring the idea of launching your own business and are in the preliminary planning stages, you may also want to think about how you will legally structure your business. One question you may be asking yourself is, how do I set up a corporation? You may also be wondering if you can do this online, and with our help, you can.
In the business world, there are a number of ways in which you can choose to legally structure your business. Some opt for the limited liability company (LLC) path, as they are easy to create, provide valuable incentives, and require little in the way of maintenance. LLCs do have drawbacks, however, and one of their primary downsides is that they have difficulty raising outside investment due to their ownership structure. A corporation, however, can issue stock, which allows for an easy influx of capital when needed. If you incorporate your business, however, you will be subject to more rigid rules regarding management, and there are taxation matters to consider as well.
How Do I Set Up a Corporation Online? Getting Started
Before using our online forms to start your corporation, you should check with your state regarding its specific requirements. While every state varies, in general, you should expect to need a unique name that is not similar to any other businesses incorporated in your state. Some states will require you to have "incorporated" or "corporation" in your name, but that is not necessarily the case everywhere.
With a name decided on, you can then locate your state in our side navigation menu. From there, you can select the option to form a corporation. Typically, this document is called "articles of incorporation". By following our state-specific prompts, you can fill in the necessary information with just a few clicks. You should be prepared to provide the name and address of your business, those of the incorporators and your registered agent, as well as the number of shares you plan to issue. Once completed, you can then process this form via our SSL-encrypted web portal.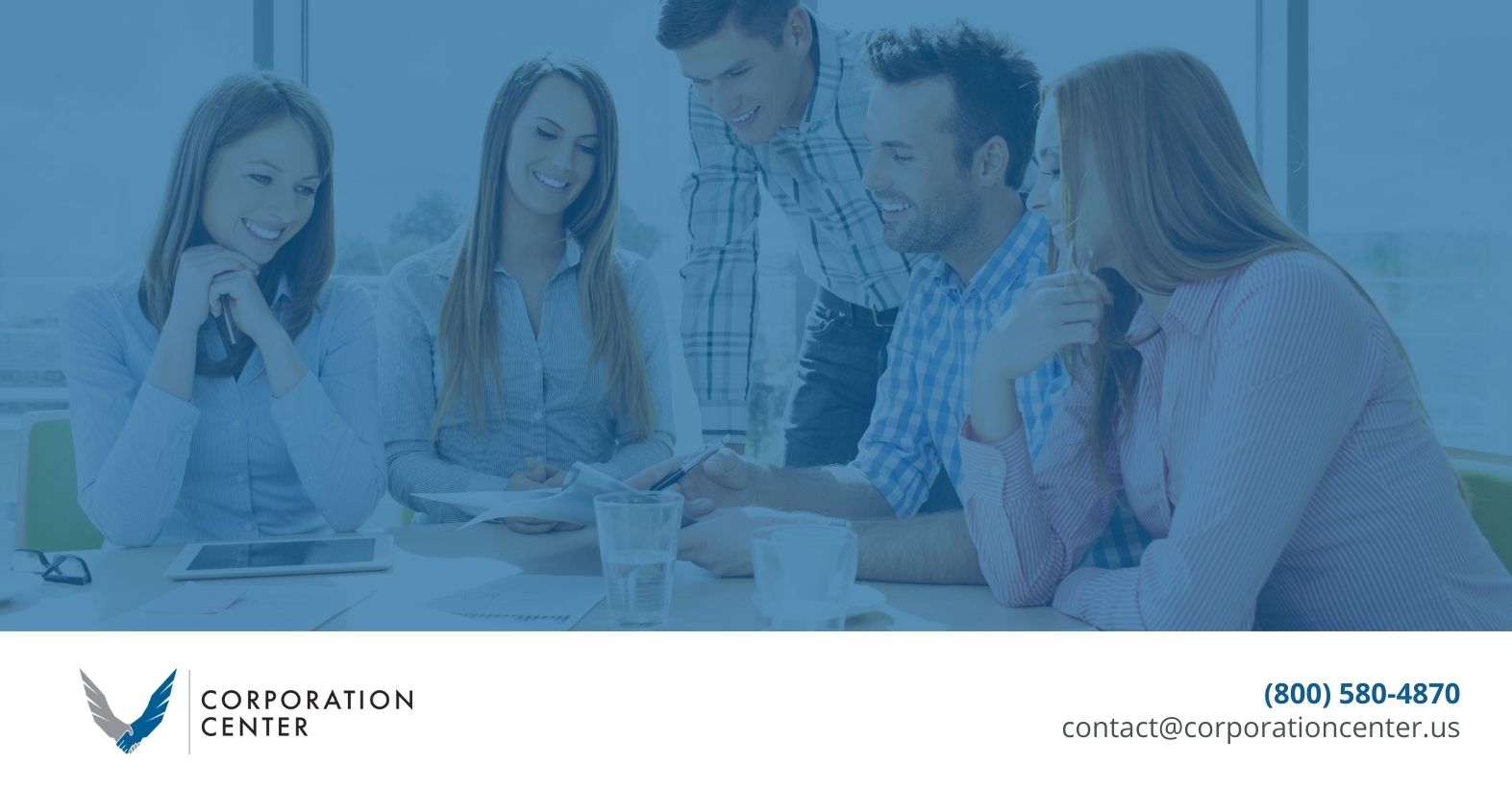 Learn More Today!
Whether you are looking to form a corporation, a limited liability company, or a limited liability partnership, we can help. At Corporation Center, we offer online forms for all of your business structure needs. To learn more about how we can help your organization get off the ground, visit our Frequently Asked Questions page.