Are you asking yourself, "how do I start an LLC company?" If so, you should know that starting a business may be daunting. Many things need to be done, and many choices must be made. Choosing a business structure is one of the most important choices you'll ever make. What kind of business structure do you prefer? The Corporation Center can make the procedure simple and economical. If you start your own business, you'll have to deal with paperwork, which isn't a simple task in and of itself.
You don't even need to know anything about starting a business to take advantage of various platforms that provide everything from obtaining an EIN to opening a business bank account. Entrepreneurs will find this to be quite handy. We'll show you how to form a limited liability company (LLC) using our online system. Corporation Center offers a variety of options for forming an LLC, including the following:
How Do I Start an LLC Company? Start With Our Easy Online Application Process
How do I start an LLC company? You should know that an LLC is a separate legal entity from its owners when forming one. The LLC has several obligations and rights that are unique from the LLC's owners. Making sure that your LLC is ready to take on the obligations of operating a business is the first step in getting your LLC up and running.
Our online application procedure will question you about your company's operations and management structure to do this. Our system will assist you through each area so that your information is gathered and filed properly, so you don't have to be an attorney or accountant to complete the application. All you need is a basic understanding of your company's operations and organizational structure. After submitting your application online, a team member will evaluate it and get in touch with you if there are any issues.
Select From a Wide Variety of Formation Packages
Several approaches may be used to differentiate your company from the competition. Nevertheless, if you want to ensure that people will remember your firm's name, you need to ensure that you get the name correctly the first time. Form a corporation right now and immediately begin using the beneficial services the Corporation Center provides.
The website offers a large selection of different formation packages from which you may make your selection. These bundles are suitable for business owners at any stage of their careers. Since each package is offered at a fair price, you do not need to worry about making a poor decision when picking out your bundle. They have all worked very hard to create packages adaptable to the needs of small and big organizations, enabling them to provide extremely reasonable prices.
Get Help from Our Experienced Staff Members
We know that forming a limited liability corporation (LLC) is challenging, making you question yourself, "how do I start an LLC company?" The stages that are involved in the procedure are unknown to the majority of individuals. At the Corporation Center, we simplify the process of forming a limited liability corporation (LLC) for our customers. Get in touch with our customer service staff, who will guide you through establishing your limited liability corporation (LLC) from beginning to end.
The team members are knowledgeable and have previous experience working with individuals who, like you, have launched their own companies. When it comes to assisting small business owners with establishing an LLC corporation, Corporation Center provides a wide range of services and support options. Because our staff has extensive experience in this area, we can guide you through the process of forming an LLC and all the required processes.
Ensure to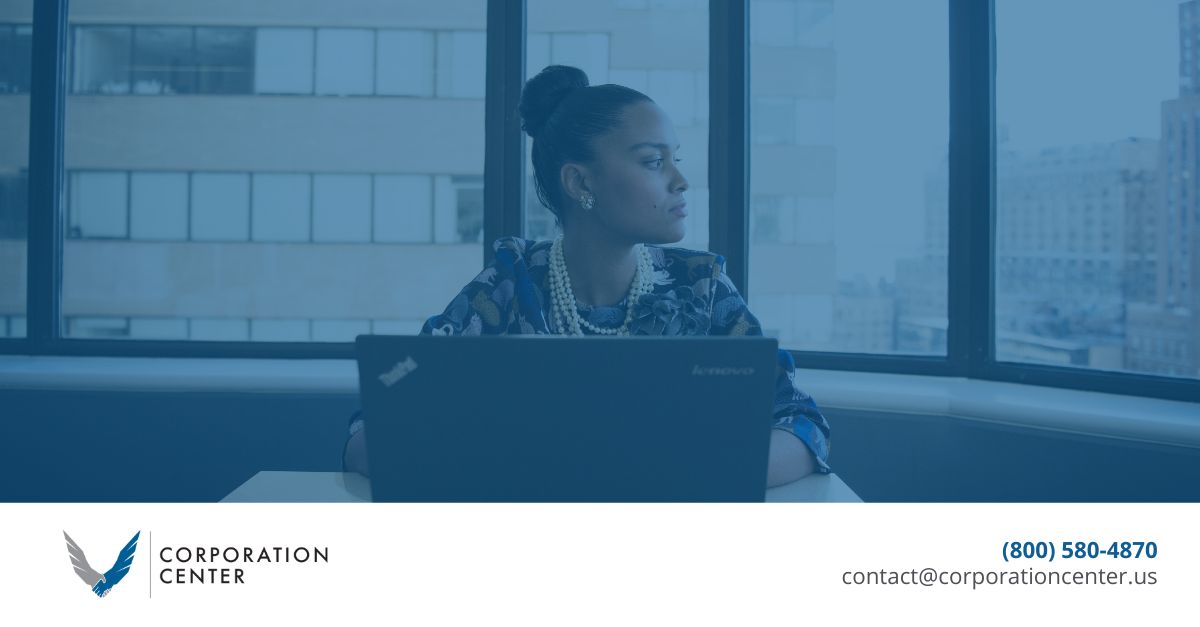 Take Advantage of Our Fast and Reliable Filing Process
The other step at the beginning of your firm is verifying that the jurisdiction where you live permits the formation of LLCs. It might be a challenge to determine whether this is the situation in your city or state since it would need extensive study. For your convenience, Corporation Center has compiled a list of states that enable you to set up an LLC company. According to advisornet.org, you need to perform a little research on their website to get the ball rolling on forming your LLC. Besides making it simple for you to form an LLC, Corporation Center also makes the process economical. Registering a new company with their service provider does not cost a penny, and they also provide a variety of discounts.
Do you need help setting up an LLC using the Corporation Center? What steps should you take to form a limited liability company (LLC)? Do you need assistance establishing your LLC? Call the Corporate Center at (800) 580-4870 if you have any questions. Corporate Center is an excellent source for your company's business requirements. They specialize in helping you launch a company, giving nice customer service, and providing you competent guidance. (800) 580-4870 is the phone number to contact them.