Are you a business owner looking to form a Delaware corporation online? If so, using our forms helps speed up and simplify the procedure. First, decide what kind of company you want to start. In addition to corporations and limited liability firms, you have a wide range of choices at your disposal (LLCs). It's safe to say that if you're establishing a new company on your own, you should register a corporation. If you want to sell ownership shares, provide incentives like profit sharing, or expand your company outside the state of Delaware, a corporation is a good choice.
However, LLCs are a superior solution for small enterprises and entrepreneurs who seek the security of limited personal responsibility. For your convenience, we provide a selection of forms and step-by-step instructions to make the procedure as simple as possible for you. There's no better time to reach out to us than any time of day or night. It's important to remember a few things while setting up a Delaware business. Here are a few pointers for utilizing our online forms to set up a Delaware corporation online:
Make Sure You Have All of The Necessary Information Before Beginning
Incorporating a company was much more complicated twenty years ago, requiring dozens of paperwork and hundreds of pages. In today's world, all it takes is a few pages of information in the correct forms, and the procedure is complete. With a corporation, you'll need to submit articles of incorporation with the Secretary of State, register your company name with the state, and issue shares to shareholders (shareholders). Creating a Delaware company using our online forms is the most critical step. To begin, collect all relevant information, such as the names of Delaware businesses, stock information such as the number of shares and par value, and contact information for shareholders. It's possible to create an LLC instead of a Delaware corporation online if you're solely interested in the restricted liability protection it provides for focused investments such as a small company or startup.
Be Prepared to Pay the Filing Fee by Credit Card or PayPal of Delaware Corporation Online
Several businesses are available that claim that they can assist you in forming a Delaware corporation online. In addition to offering online forms, the service we provide here at Corporation Center will also save you money by giving a discount on the filing price. When you fill out the application online, you will be required to pay a filing fee. To do so, you will need to have the information of either your credit card or your PayPal account ready. Even while it may be free to form a Delaware company online, you will be required to pay filing costs if you want to submit those payments online. The filing fee will automatically be applied to your final amount when you check out. Please be advised that if you choose to pay with a credit card or PayPal, we cannot accept any form of payment that originated through a third-party financing source. When you click the "submit" button at the very end of the checkout process, a charge will be made to your account.
Read Through All of The Questions Carefully.
The completion of our online forms constitutes the subsequent stage in forming a Delaware company. Even if completing the questionnaire shouldn't take too much time, it's essential to go over each item with thorough consideration. Whether or not your organization will have shareholders and whether or not it will be taxed as an S-Corporation or a C-Corporation are two of the essential concerns you need to concentrate on when forming your corporation. It is easy to get caught up in the moment and want to hurry through the questions, but you should take your time reading them and answer them to the best of your abilities. Hit the "contact us" link at the bottom of the page if there is a particular query that you cannot answer confidently. Every single one of our staff has received the necessary training to provide answers to any inquiries you could have.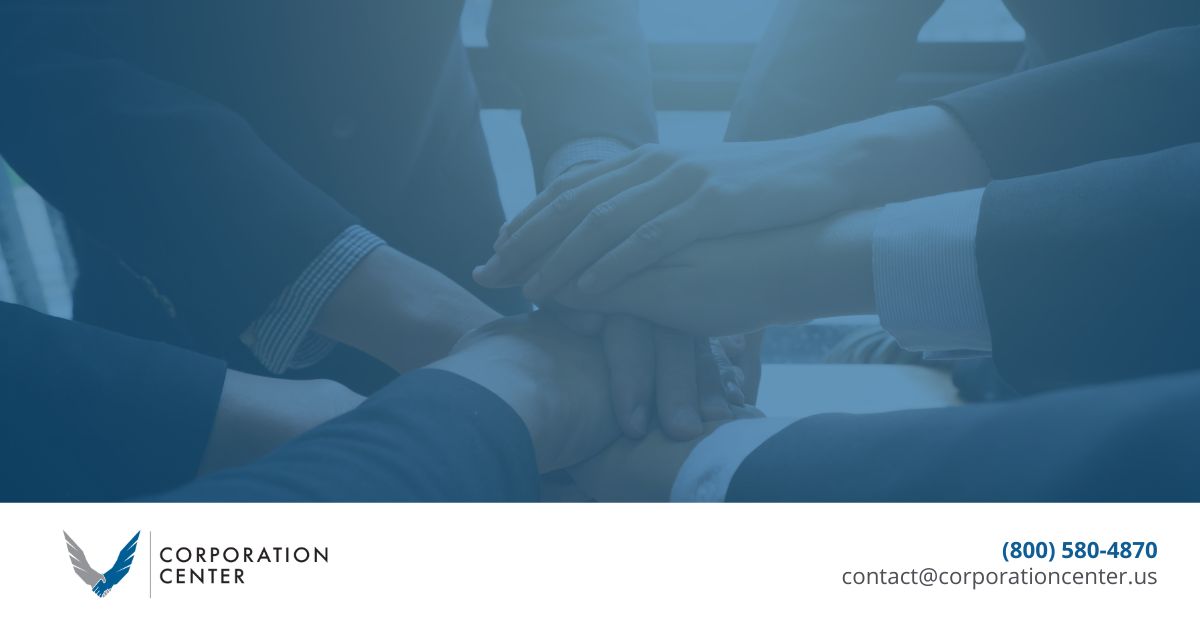 Have Your Signature Notarized If You Are Mailing in Your Registration Form
If you want to send in the paperwork necessary to establish your firm, then we strongly suggest that you get your signature notarized before doing so. This might be accomplished in your neighborhood bank or any other location that offers acknowledgment services. A notary public is a person who is authorized by law to act as a witness to a signature. Although the particulars of the prerequisites will differ from state to state, certain conditions need the establishment of a corporation and, in many cases, the allocation of the documents governing the corporation to a particular individual. If you want to incorporate your business using our online forms, you will see that we have included a spot for you to upload an electronic signature.
However, it's important to note that several steps are necessary to form a Delaware corporation using our online forms successfully. This blog post has outlined those steps and provided some helpful tips for the process. For more information about Delaware incorporation services, call us at (800) 580-4870 or contact us via our online inquiry form